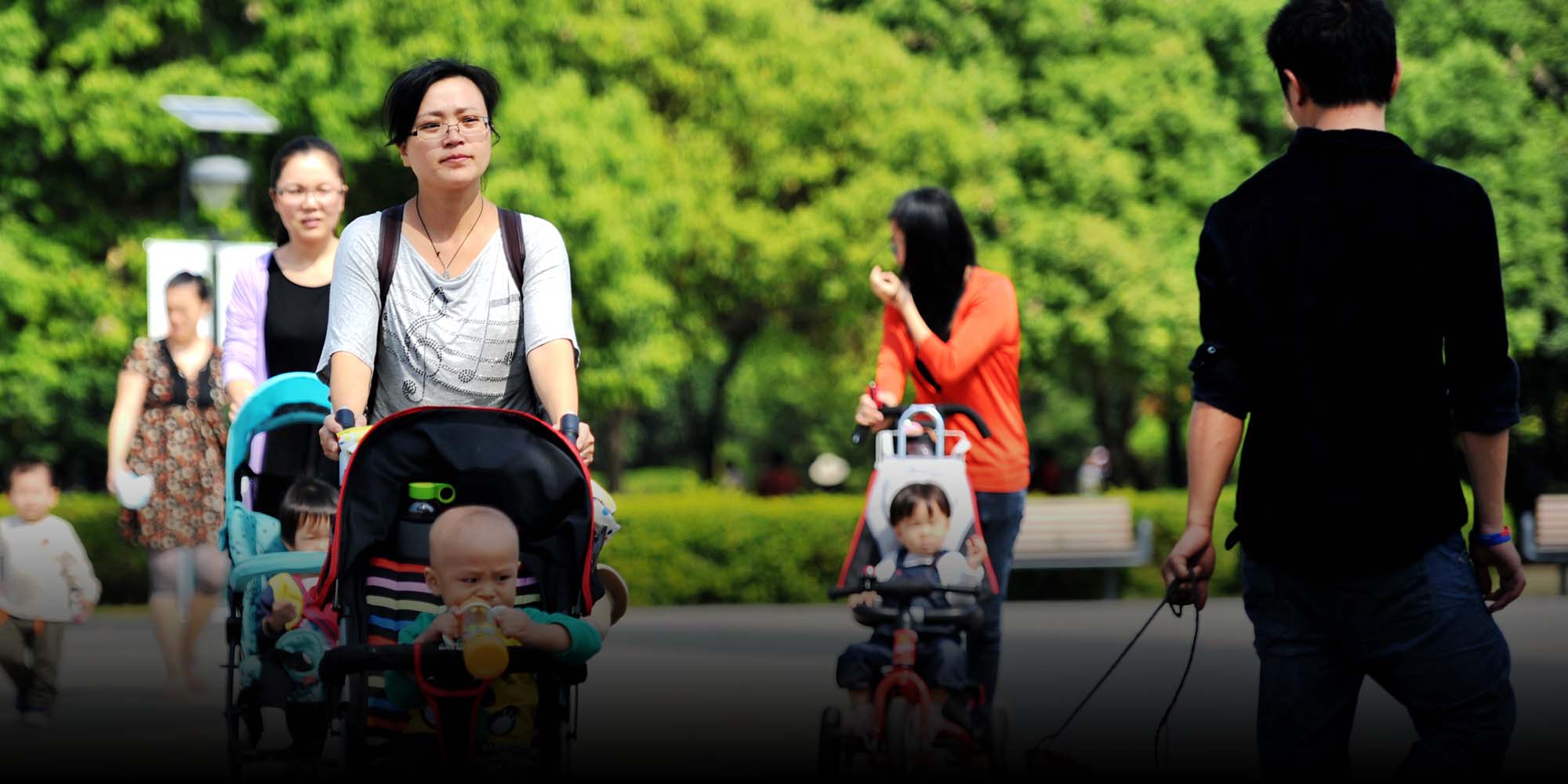 NEWS
China Mulls Longer Parental Leave to Encourage More Births
Currently, the country does not have a national regulation on child care leave, while women are eligible for 98 days of maternity leave.
China is considering a scheme that would allow increased parental leave to encourage more couples to have children amid the country's slumping birth rates.
The State Council, China's Cabinet, said the government will improve policies to support families, while providing extended child care leave, according to domestic media. Officials made the announcement during a press conference Tuesday, without giving detailed information on the plan.
The announcement came little over a week after the country said it would allow families to have three children — previously a punishable act — given its rapidly aging society. China has almost 50% more people aged 60 or above than it did 10 years ago, while birth and marriage rates have seen their sharpest declines in years.
Authorities are actively seeking to address the plummeting birth rates, either by relaxing the country's restrictive family-planning policies or providing incentives such as childbirth allowances or additional paid leave for new parents. The country currently does not have a national regulation on child care leave, while female employees are eligible for 98 days of maternity leave, as per the international standard.
However, such leave has not always worked in women's favor. Companies have often been found discriminating against expecting mothers by either not hiring them or even firing them upon learning about their pregnancy.
Shen Yang, an associate professor at Shanghai Jiao Tong University researching gender and China's family-planning policy, told Sixth Tone she supports the child care leave initiatives, though there should be specific rules put in place to avoid discriminating against female professionals. She added that China can refer to similar policies in countries like Sweden where parents are entitled to 480 days of paid parental leave — 240 days for each parent — after a child is born or adopted.
"Parental leave policy should be compulsory rather than optional to avoid discrimination against parents in the workplace," she said. "If it's not compulsory, it may lead to companies being unwilling to implement it. Meanwhile, it might stigmatize parents applying for such leave, as employers might feel they are not hardworking enough."
In recent years, lawmakers have repeatedly called on the central government to grant more leave for new parents, with one proposing up to six months of maternity leave. Meanwhile, different government departments have also suggested a minimum paternity leave, so couples can share parental duties after birth.
Editor: Bibek Bhandari.
(Header image: People Visual)