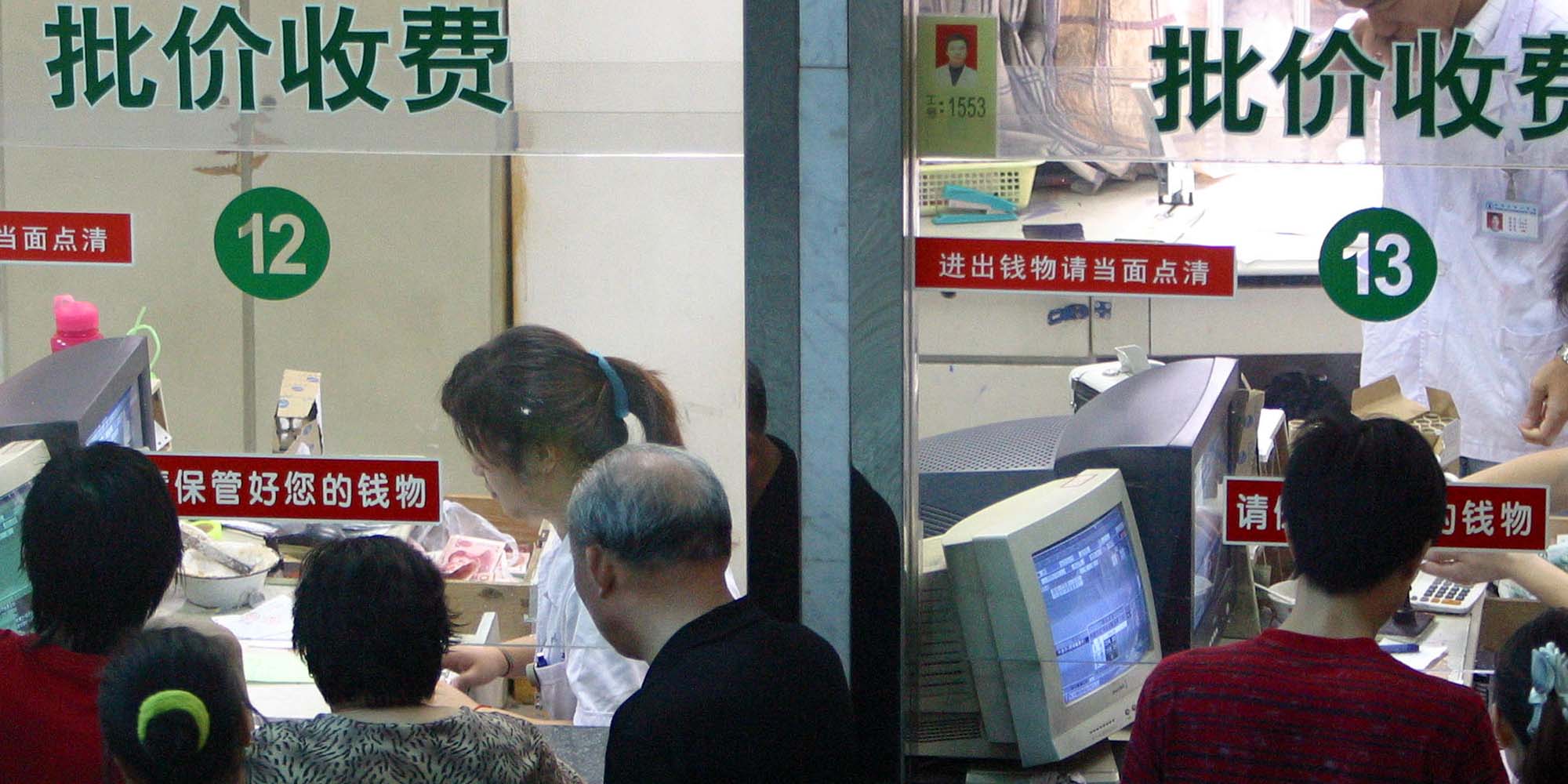 NEWS
Anhui Hospitals Found to be Involved in $9 Million Insurance Scam
Investigators discovered that 50 health care facilities had misappropriated public health insurance funds.
Dozens of health care facilities in the eastern Anhui province were found to have misappropriated nearly 58 million yuan ($9 million) from the public health insurance fund, state-run Xinhua News Agency reported Sunday.
Provincial authorities have revoked four hospitals' medical licenses, as well as the professional credentials of 14 employees at Taihe County's health security administration following an investigation on malpractice, according to Xinhua. A total of 19 officials in the county — as well as in Fuyang, the city that administers Taihe — have been held accountable for the scam, though it's unclear if they have received any punishments.
Authorities combed through hundreds of thousands of patients' medical records from the county's 50 health care facilities after media reports exposed that the health security administration — entrusted with operating the medical insurance fund — was misappropriating funds from public coffers. All investigated health facilities were found to have been engaged in varying degrees of fraud, though no details have yet been released.
"There are many reasons behind such scams," an official from the National Healthcare Security Administration was quoted as saying in a separate Xinhua news report. "Subjective factors where there needs to be an improved supervision mechanism can lead to this. The lack of understanding concerning the (public health insurance) among the insurer, hospitals, and pharmacies could be another problem."
Following the investigation, nine of the county's private hospitals have voluntarily applied to suspend or stop their public health insurance services, according to Xinhua.
Of the 1.38 million residents in Taihe County, nearly 18% are aged 60 and above, with many requiring frequent medical assistance. However, locals Sixth Tone spoke with said the scandal has had little impact on the community — hospitals in Fuyang are easily accessible — though many are calling for greater accountability.
"Taihe is such a guanxi¬-based place," one local commented under a news article on microblogging platform Weibo, referring to the Chinese term for personal connections. "I hope the government conducts a thorough investigation into this scandal."
When reached by Sixth Tone on Tuesday, Tiahe County People's Hospital, one of the county's largest facilities, denied their involvement in the fraud. An employee who declined to be identified due to the sensitivity of the issue said it wasn't immediately clear if the scandal had had any impact on the hospital's daily operations.
Despite strict government supervision, scams involving the public insurance fund have time and again made headlines in China. In 2017, two private hospitals in the northeastern city of Shenyang were exposed for hiring "patients" through a third party, while falsifying their medical records and prescribing medicines that mainly benefitted the hospital.
Editor: Bibek Bhandari.
(Header image: People Visual)