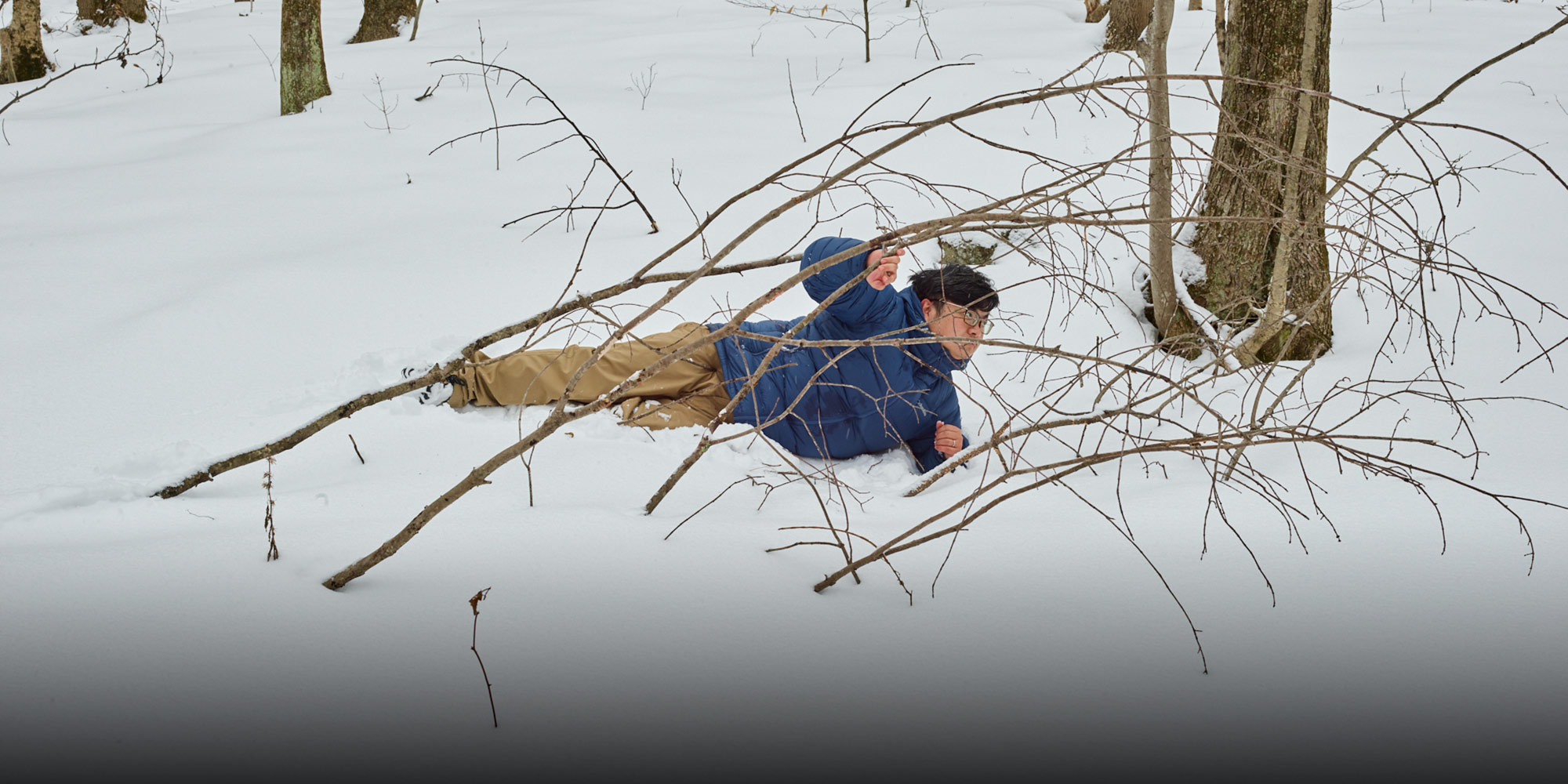 VOICES & OPINION
Bodies of Work: Why Chinese Photographers Feel Pressured to Conform
Despite working in an "internationally accessible" medium, photographers from China and Asia more broadly often find themselves pigeonholed.
The Yale School of Art has a tradition: Every year, the graduating class hosts an exhibition of their work, which is then turned into an album or compilation. This year, it was my class's turn. As I flicked through the programs for previous years in preparation, I came to an unsettling realization: In the last few years, virtually all the works displayed by the school's Asian students were either self-portraits or works in which they had used their bodies to create meaning.
This tendency to focus on the Asian body is not necessarily the product of direct pressure. Rather, it is more likely a result of the influence of Asian photographers who are already relatively well known in the United States. America's largely white art circles have a long history of only granting recognition to minority artists when they use their bodies to express their race, community, and identity. If we look back over the last century, we can see that this has been the case regardless of whether the artist is Black, Native American, or, more recently, Asian.
Take photographers of Chinese descent for example. When American galleries and museums keep exhibiting works by artists such as Liao Yijun and Shen Wei, budding Chinese photographers see in their methods and style a shortcut to success, a template they can emulate. Asian artists in New York's East Village — Zhang Huan and Rong Rong being leading examples — have all achieved a certain degree of success by choosing to express themselves using their bodies and movements. I am not saying that their work is not good, but their medium of expression is limited.
The self-portrait is obviously a very important category in the medium of photography. I have produced my share of self-portraits, including a series I started after arriving in the U.S. two years ago, but self-portraiture has never been my passion. When I first studied photography, my teachers emphasized that one of the advantages of it as a medium is its international accessibility — foreigners don't necessarily understand traditional Chinese art, but they can all understand photos taken by a Chinese photographer.
However, the longer I've studied and practiced my art, the more photography's "internationalism" feels like cultural hegemony. The history of photography I studied at university was actually that of Western photography, and all the photographers I admired were from Europe and the United States. For a long time, I never thought of this as a problem. In fact, I had nothing but positive feelings about the "international" nature of photography, because it meant that, unlike many Chinese artists, my work could be published in international journals and overseas social media platforms without stigma or translation.
Then, in 2019, I shot a set of photos for The New York Times Magazine. At the time, I was excited about this opportunity, thinking that it represented the starting point of a career shooting for other American media outlets. The photos accompanied a reported piece about a legal case challenging affirmative action and its impact on Asian-American applicants to top universities, and Yale was one of the universities named as defendants. As an Asian photographer studying at Yale, I must have seemed like a natural candidate for the job. Since then, however, I've never had an opportunity to shoot a story about the United States. Perhaps I'm only considered qualified to shoot stories related to China or Asians?
In other fields and forms of art, Chinese artists can draw on local traditions and practices, but Asian photographers work much like their American counterparts. There are a few examples of Asian photographers with a truly unique style like Hiroshi Sugimoto or Rinko Kawauchi, but the market for photography developed in the West, and Western tastes and preferences continue to define it. When we go to museums and galleries for inspiration, we may find Asian bodies, but rarely Asian perspectives.
Last month, Asian graduates from the Yale School of Art organized a sharing session. An Asian student who asked to remain anonymous said that, although she was grateful for the chance to come to Yale on a full scholarship, she had felt since her arrival that she was simply a token. She was the only international student in her class, and her American classmates didn't interact with her very much. Her two years at Yale were a painful experience. She didn't find a sense of belonging and simply wanted to leave as soon as she could. What she said resonated with me. I was also the only international student in my class, and I too, had been frustrated because the school didn't take into account the differing backgrounds and abilities of international students.
In the end, I chose to show a set of landscape photos at our graduation exhibit. The starting point for this particular set of works was a personal reflection on beauty and my thoughts about the development of photography as a medium. It was my way of adding diversity to the pool of works created by Chinese photographers over the years.
The fact is, when I meet up with other Chinese photographers, we cannot name a single Chinese photographer who shoots landscapes in the United States, a single Chinese photographer who shoots still lifes in the United States — or even a Chinese photographer whose work has been used on the cover of a mainstream magazine like Vogue. We have a voice, but we can only speak in certain tones. Still, I think it's worth speaking up, if for no one's benefit but the next student flipping through past graduation exhibits in search of inspiration.
Translator: Lewis Wright; editors: Wu Haiyun and Kilian O'Donnell; portrait Artist: Wang Zhenhao.
(Header image: Part of the author's "Meyer Lemons" series. Courtesy of Chen Ronghui)