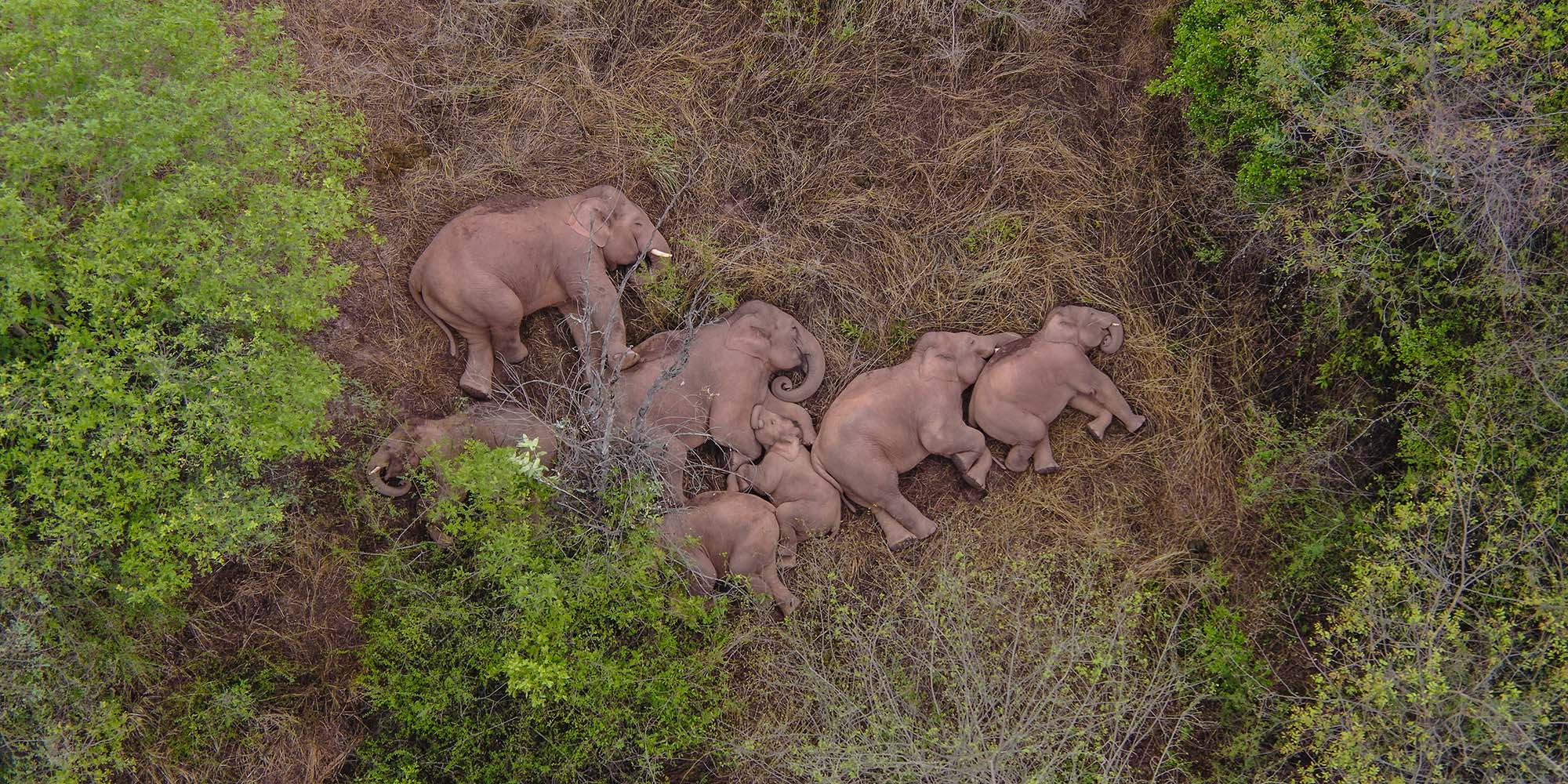 MULTIMEDIA
Why 15 Elephants Went on a 500-km Journey in China
Sixth Tone maps out the herd's route through Yunnan to find out why they strayed so far from home.
Fifteen wild Asian elephants who have journeyed hundreds of kilometers through southwestern China's Yunnan province in recent weeks have experts puzzled and local residents on edge.
Last year, the herd first left their habitat in the Xishuangbanna National Nature Reserve near the borders with Laos and Myanmar, and last week arrived at the outskirts of the provincial capital Kunming. Their northbound journey through Yunnan saw the animals entering villages and cities and causing more than $1.07 million in financial losses.
Where the herd's final destination will be is still anyone's guess. Local authorities say they have never before seen such a large group of wild elephants migrate this far, and attempts to redirect the herd back home have had only limited effect. Why did these giant animals leave their habitat and go on such a lengthy excursion?
Editors: Kevin Schoenmakers and Daniel Wilkinson.
(Header image: Several of the 15 Asian elephants sleep in Puning District, Kunming, Yunnan province, June 7, 2021. Xinhua)