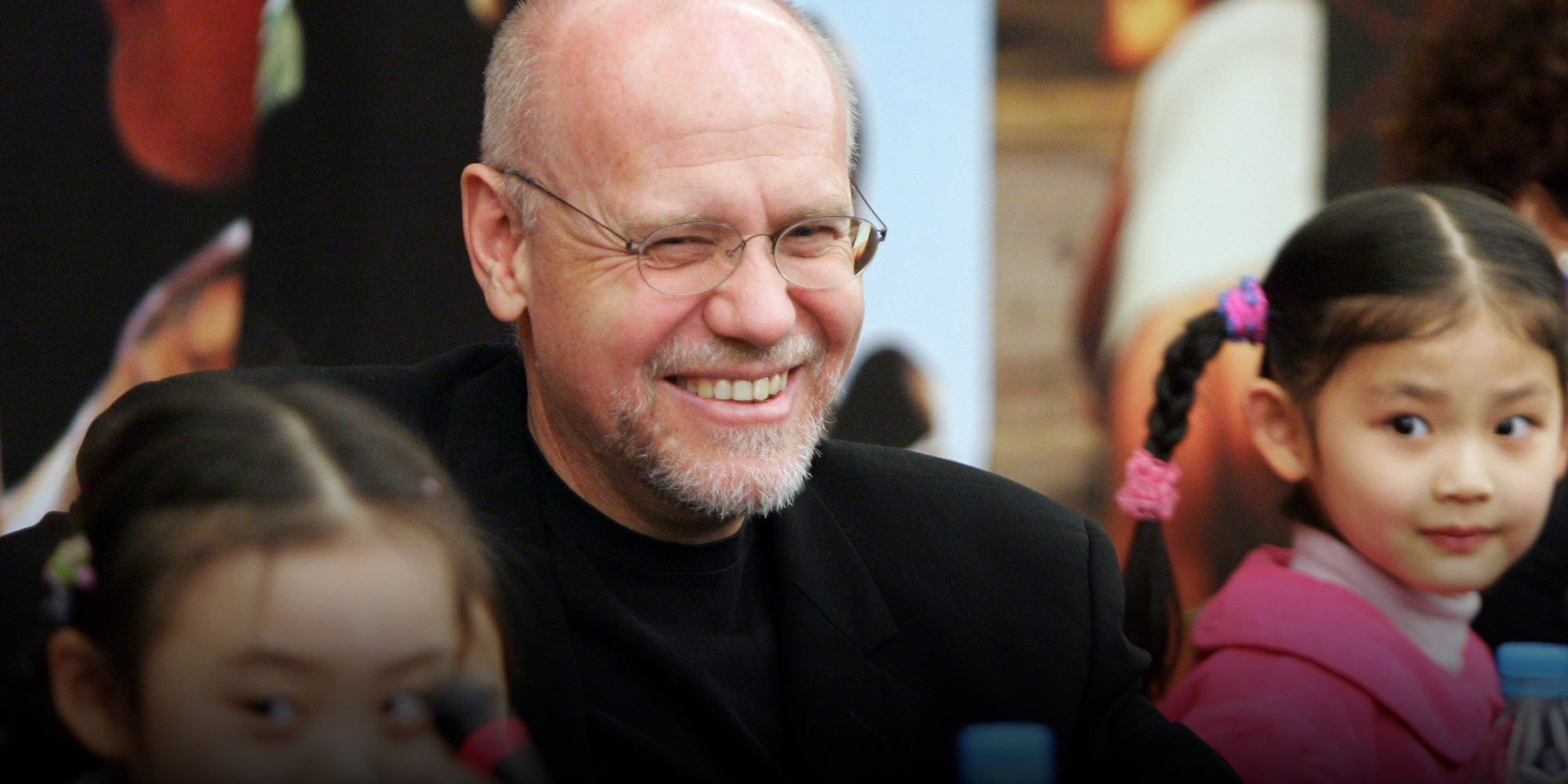 Q & A
Hidden Dragon: The Man Who Helped Chinese Film Go Global
Italian film industry veteran Marco Mueller has played a pivotal role in bringing Chinese cinema to a global audience over the past 50 years.
For Marco Mueller, life has come full circle. Nearly 50 years ago, he was a bright-eyed film student in China. Now, he's returned to teach a new generation of Chinese filmmakers in Shanghai.
"There are so many young people here interested in artistic creation," Mueller tells Sixth Tone. "There's a real hunger for cinema."
Things have changed a lot since the 68-year-old first traveled to China in 1975. At the time, the country's film industry was practically unknown outside its borders, despite Chinese-language movies having been around since the late 19th century.
The fact this is no longer the case owes much to Mueller himself. Early on in his China journey, fate and good fortune led the Italian to meet the filmmakers who would later become known as China's "fifth generation" — including Zhang Yimou, Chen Kaige, and Tian Zhuangzhuang. He would then go on to play a pivotal role in introducing their movies to the world.
Mueller was among the first Italian scholars invited to study in China once the two nations had restored diplomatic relations in the early '70s. He arrived to find a country still mired in the Cultural Revolution, a chaotic period of radical political campaigns.
Though an anthropologist by training, his new university in Beijing told him the subject was "bourgeois" and that he'd be studying "mass literature" instead. Soon, the Italian was attending regular Chinese film screenings with his classmates — and the young student was hooked. He remembers being blown away by Xie Jin's 1977 hit movie "Youth" in particular.
The experience ignited a lifelong love for Chinese cinema. As Mueller established his career in the film industry back home, he began to champion the cause of Chinese filmmakers.
"When I first returned to Italy after studying in China, my urge was to invent something so I could share these discoveries," Mueller says.
In 1981, he did just that by organizing his first major international event for Chinese cinema, the "Electric Shadows" retrospective in Turin. It featured 135 films, sourced everywhere from dusty old cinemas in San Francisco's Chinatown to the libraries of China's far-flung international friendship societies.
Such a collection of Chinese movies had never been screened in the same place, at the same time before. For Mueller, the program opened the eyes of critics and scholars to the depth and variety of Chinese cinema.
"The world was getting more interested in China at that time," he says. "What really made the difference is that international sales agents saw the potential and the quality of the films."
Back then, the notion of a commercial Chinese film industry was still novel — a remarkable thought now, considering China's domestic box office topped $9 billion in 2019. 
Over the following decades, Mueller has continued to promote Chinese features through a variety of roles — most notably as the director of film festivals in Venice, Rome, and Rotterdam. He also helped establish the Pingyao International Film Festival alongside Jia Zhangke, the Golden Lion-winning director.
Now, he has moved back to China full time to take up his latest position as an instructor at the Shanghai Film Academy.
When Sixth Tone speaks with Mueller by phone, he's in the eastern city of Taizhou for the premiere of director Ding Wenjian's "The Architect." The discussion begins with a look back on the Italian's first trip to China, before moving on to his new role in Shanghai and his views on the current state of China's film industry. The interview has been edited for brevity and clarity.
Sixth Tone: What was it like studying film in China in the late '70s?
Marco Mueller: Well, the people selling tickets didn't really know who these foreigners were and why they wanted to watch films. It was almost impossible to buy tickets, so mostly we watched screenings with other students at school. There were North Korean, Albanian, and Romanian films, but we were also exposed to what was emerging in China. "Youth" was one of them. What Xie Jin was doing was really exciting to see. He was changing the aesthetic to something contemporary and also international.
Sixth Tone: How did you first connect with the "fifth-generation" directors, and what did you find you had in common with them?
Mueller: I was able to connect with these filmmakers initially because they were my age and I could understand their state of mind and their world outlook. 
Sixth Tone: When you started programming Chinese films at international festivals, what sort of films were you looking for?
Mueller: From the very first film of Tian Zhuangzhuang, it was clear this was a group of filmmakers who were working together. Chen Kaige was writing a script for another director. Zhang Yimou was working as a director of photography. It immediately reminded me of the French New Wave film movement and the way it had also formed quite naturally among friends. 
Sixth Tone: How did audiences overseas react?
Mueller: People were surprised and immediately related to those films. Filmmaker Hu Mei and I went to the festival in Pesaro, Italy. It was the first time she had traveled with a film ("Women's Chamber" in 1984). She was almost sure that nobody would understand her film. And so she was thrilled, surprised, and then moved by the fact that people did completely understand the film.
Sixth Tone: Let's move forward to the present. What led you to take on this new role at the Shanghai Film Academy?
Mueller: It felt like a natural way to get a grip on the new generation of creators. During my four years in Pingyao, I've had a lot of opportunities to talk to university students finishing their bachelor's degrees, planning their diploma films. People wanted to share with me their ideas for their first feature, and I enjoy getting close to this experience. 
Also, Tian Zhuangzhuang and Chen Kaige — the people I first met as a student — they're now working at the university. So we have come together again. I am a professor at the Shanghai Film Academy. The dean of the faculty is Chen Kaige and the vice dean is Tian Zhuangzhuang. We have all come full circle.
Sixth Tone: How much do you think cinema means to young people in China today?
Mueller: For a lot of them, it is everything. A lot of good film writers internationally have been discussing the "new cinephilia," but they have never included the new Chinese cinephilia in this conversation — and it is here. A lot of young people have an encyclopedic knowledge of film culture. They want to learn and they want to talk about what they know.
Sixth Tone: What are you seeing in the work of these young Chinese film students?
Mueller: Most of them are budding film directors. Two weeks ago, I sat on a panel of judges and we watched 31 diploma films from all the film schools in Shanghai. It was illuminating. On the one hand, we found auteurs, people who had a very clear idea of the film they wanted to make. These were really small independent films. 
But a lot of the films I saw were also genre or commercial films. This is healthy, this idea that not everybody wants to be an arthouse auteur. Several of these young filmmakers have obviously set out with a very clear intention of being a horror film director, a fantasy film director, a science fiction film director. That shows creativity, but also that they're very grounded in the realities of the film market.
Sixth Tone: How influential is Chinese cinema today, and what's ahead?
Mueller: China is obviously becoming the No. 1 film market in the world. Chinese culture has always been open to the world and would also benefit from connecting to the world through films. From my work in Pingyao, I have seen dozens of filmmakers each year who are making very personal films, expressing themselves out of their own experience. Some of these filmmakers could have a market outside of China, but they still need help with distribution in China. They have an arthouse film circuit here now to promote these films, so I'm looking forward to seeing how that develops.
Editor: Dominic Morgan.
(Header image: Marco Mueller poses for a photo at the premiere of "Little Red Flowers" in Beijing, 2006. Cui Hao/People Visual)