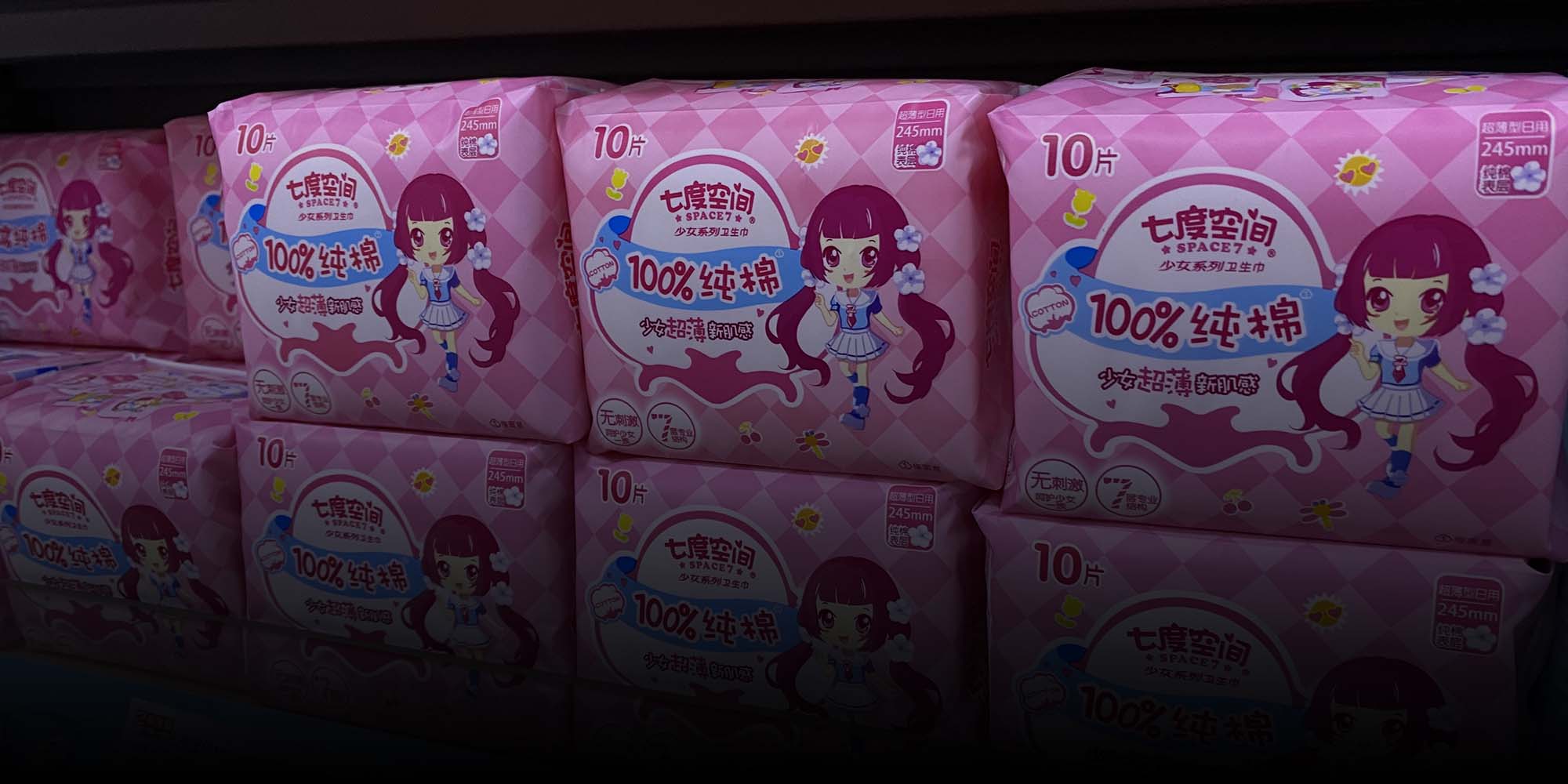 NEWS
Company Apologizes After Woman Finds Needle in Sanitary Pad
Space 7, a popular brand selling feminine hygiene products, said it will investigate the issue and publicly disclose its findings.
A well-known Chinese sanitary pad brand said it was conducting an internal investigation after a video showing a needle inside one of its products went viral over the weekend.
Space 7 said the company is working to determine any manufacturing lapses that could have led to the incident and has set up a special team to immediately investigate the matter, according to an apology it posted Sunday on microblogging platform Weibo. An employee from the company's customer service department told Sixth Tone they will disclose the investigation results to the public, without elaborating further.
The announcement came after a woman from the eastern Jiangxi province posted a video on Weibo, claiming that she had found a needle in the Space 7 sanitary pad while unwrapping it. The video gained traction since it was shared Saturday, with a related hashtag viewed over 500 million times on the microblogging platform as of Monday afternoon.
"If the needle was already there during the production process, it carries a great health risk," the woman who shared the video told domestic media, urging the company to investigate.
In recent years, more and more companies have introduced feminine hygiene products to the Chinese market amid greater demand. However, sanitary pads — even the most affordable ones selling for about 15 yuan ($2.30) — remain out of reach for the millions with monthly incomes below 1,000 yuan, leading to "period poverty."
To make sanitary pads more accessible and affordable, hundreds of thousands of women campaigned to scrap taxes on feminine hygiene products last year and make pads available for all. Since then, student-led campaigns offering free feminine hygiene products have taken root in over 120 Chinese universities.
Meanwhile, hygiene issues involving sanitary pads have remained a concern for many, as people try to capitalize on women's basic needs in light of the heightened demand. In 2012, authorities busted a factory for manufacturing substandard sanitary pads worth about 150 million yuan, while most recently in 2017, a woman had found a live worm inside a pad from American brand Kotex.
Kotex said at the time the company investigated the issue and compensated the customer, according to media reports.
Editor: Bibek Bhandari.
(Header image: Packages of Space 7 pads on sale at a supermarket in Beijing, Feb. 10, 2021. People Visual)