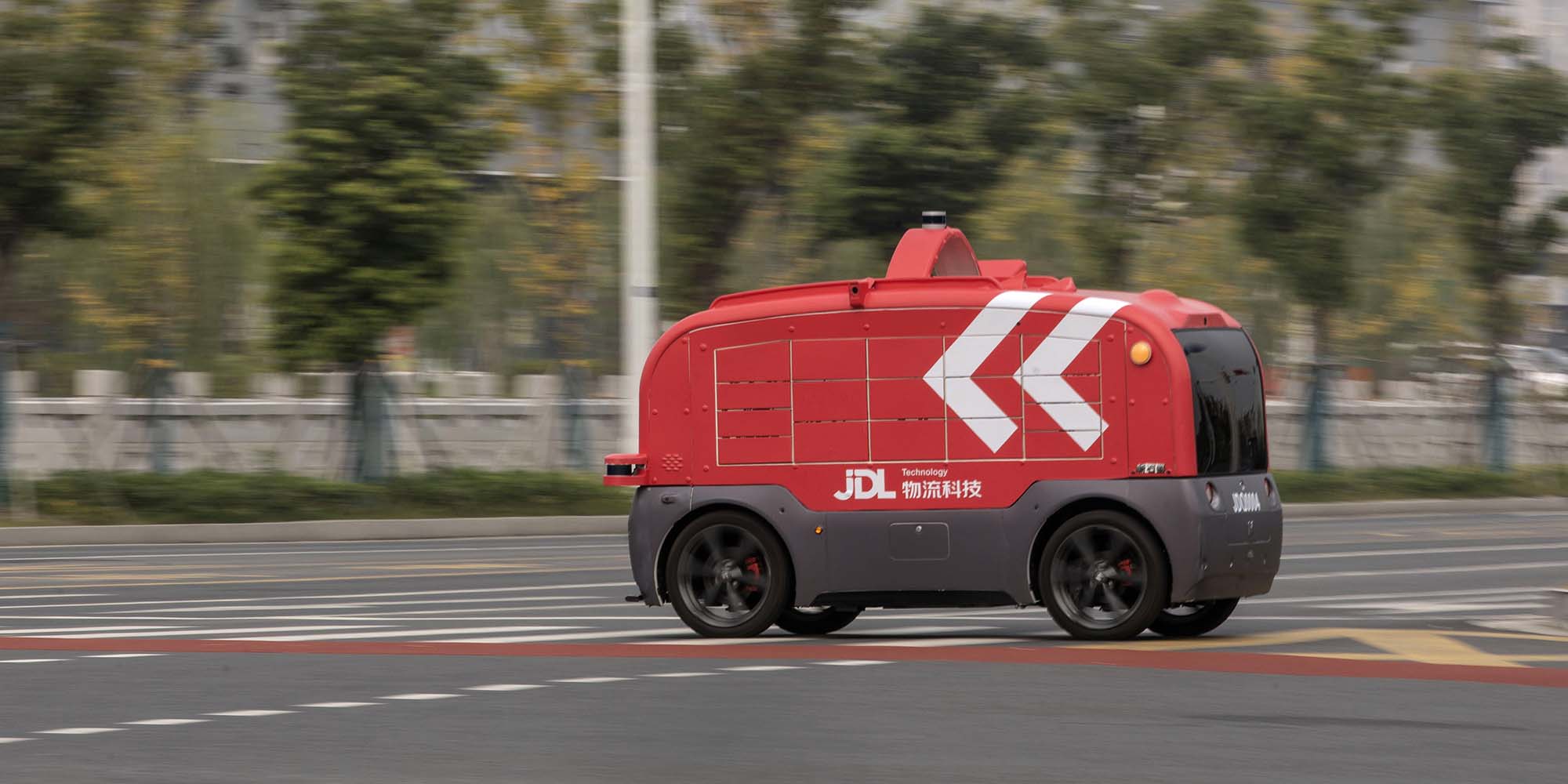 NEWS
At Shanghai Tech Forum, Companies Eye Automated Future
The pandemic has encouraged service providers to experiment with new technologies as people change their consumption habits.
SHANGHAI — The future of Chinese cities will be automated.
Experts at the Pujiang Innovation Forum said Wednesday that driverless vehicles and unmanned courier services could step in to resolve the crunch in human resources amid an ever-increasing demand for deliveries. The forum has been an annual event on Shanghai's calendar since 2008 for exchanging ideas and promoting innovation in the tech sector.
Wang Weibao, the chief technology officer at Neolix, which produces driverless vehicles, said his company's autonomous delivery services and shops have been put to use in over 30 Chinese cities and six countries, including Switzerland, Saudi Arabia, and Thailand. Clients need only scan QR codes on the unmanned stores to purchase various items, including pizza and ice cream.
"Right now, couriers and driverless vehicles coexist, but we believe that in the future, everything will be autonomous, although this will need advancements in technology and policy support," Wang told Sixth Tone at the forum.
China's automation market was worth about 30 billion yuan ($4.6 billion) last year, with forecasts indicating its potential for growth, according to a 2020 industry report by research firm Qianzhang. New official data suggests China's express delivery services exceeded 40 billion parcels as of June 1, with more than 266 million daily deliveries.
Meanwhile, the pandemic has given the automated industry a new lease on life, as people have been increasingly opting for contactless services.
According to Wang, the company currently plans to focus on unmanned shops rather than delivery services in the Chinese market. He added that expanding such deliveries in China isn't urgent and there are still logistical challenges — for example, delivering to high-rise buildings — to tackle.
When asked whether driverless vehicles would make delivery workers and salespeople redundant, Wang dismissed such concerns.
"(We want) technology to change people's lives for the better and free people up for more valuable endeavors," he said.
Meanwhile, several high-profile companies — including Huawei and Didi Chuxing — and the Chinese government have been keen on getting ahead in the autonomous systems industry. Last week, Beijing became the first city to issue a policy on managing driverless delivery vehicles, through which Xinshiqi driverless vehicles became the first group of self-driving delivery cars to receive vehicle codes and get on China's streets.
Last year, China's National Development and Reform Commission also said it planned to boost the "unmanned economy" by supporting businesses using such technologies, while introducing new policies to guide the nascent industry.
Editor: Bibek Bhandari.
(Header image: A delivery robot navigates the streets during a media tour in Changshu, Jiangsu province, Oct. 22, 2020. Shen Qilai/Bloomberg via Getty Images/People Visual)