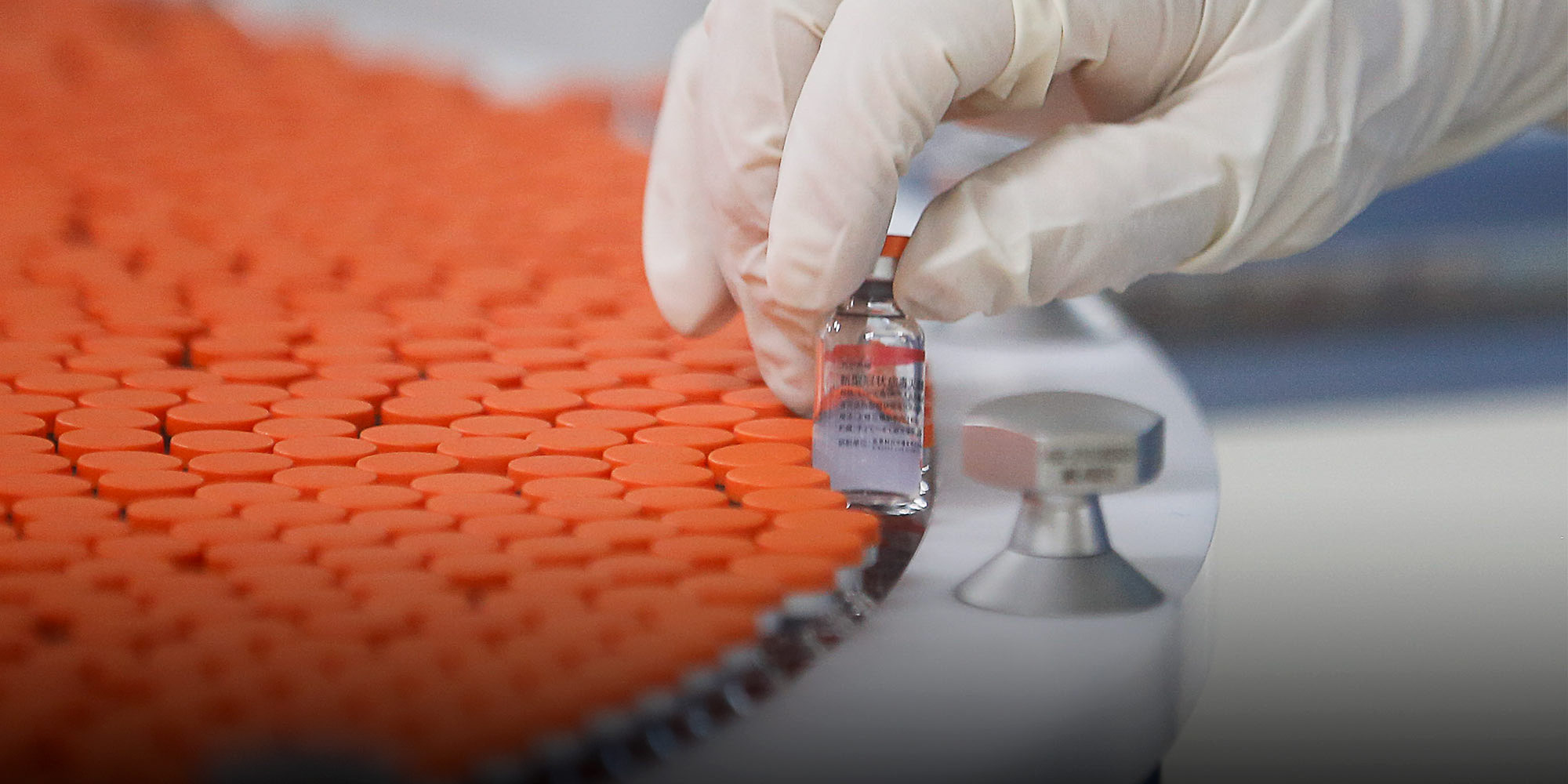 NEWS
Sinovac Becomes Second Chinese COVID-19 Vaccine to Get WHO Approval
The approval of another shot is likely to accelerate vaccinations in countries lagging in their inoculation rates due to limited supply.
The World Health Organization on Tuesday approved a second Chinese COVID-19 vaccine for emergency use, less than a month after it greenlighted the first shot developed in the country.
The vaccine, dubbed CoronaVac, is developed by Beijing-based pharmaceutical company Sinovac. It is the eighth vaccine added to the WHO's growing list of shots in a bid to combat the pandemic that has so far killed more than 3.5 million people globally.
"The world desperately needs multiple COVID-19 vaccines to address the huge access inequity across the globe," Dr. Mariângela Simão, WHO assistant-director general for access to health products, said in a press release.
In early May, the COVID-19 vaccine developed by state-owned Sinopharm became the first Chinese shot to be approved by the WHO for emergency use. Other vaccines validated by the global health body include shots from AstraZeneca, as well as Moderna and Pfizer-BioNTech, both of which have mostly been used in high-income countries.
Sinovac's inclusion on the list of approved vaccines means the shots will be added to the Covax program, a global alliance led by the WHO that aims to make COVID-19 vaccines accessible in low- and middle-income nations. China joined Covax in October of last year.
China approved CoronaVac for domestic use in February and it has since been a large part of the country's inoculation drive. The vaccine has also been used in other countries including Chile, Brazil, Mexico, and Thailand.
According to the WHO, the Sinovac vaccine prevented symptomatic disease in more than half of those who received the shot and prevented severe COVID-19 and hospitalization in 100% of the studied population.
"Its easy storage requirements make it very manageable and particularly suitable for low-resource settings," the WHO said in its press release.
CoronaVac can be kept at a standard refrigerator temperature of 2 to 8 degrees Celsius, making it much easier to store and distribute than some other vaccine candidates that require low-temperature storage.
While the WHO recommended the shot for people aged 18 and above, it recognized that the number of elderly involved in CoronaVac's clinical trials was limited.
"Few older adults (over 60 years) were enrolled in clinical trials, so efficacy could not be estimated in this age group," the organization said. "However, WHO is not recommending an upper age limit for the vaccine because data collected … suggest the vaccine is likely to have a protective effect in older persons."
The WHO's nod of approval for Chinese-developed vaccines implies that people who received either the Sinovac or Sinopharm vaccine could travel to countries in the European Union. Last month, the bloc decided to reopen its borders to visitors who have been fully vaccinated with shots approved by the WHO.
Editor: Bibek Bhandari
(Header image: A worker checks samples of Sinovac's COVID-19 vaccine on a production line in Beijing, June 1, 2021. People Visual)