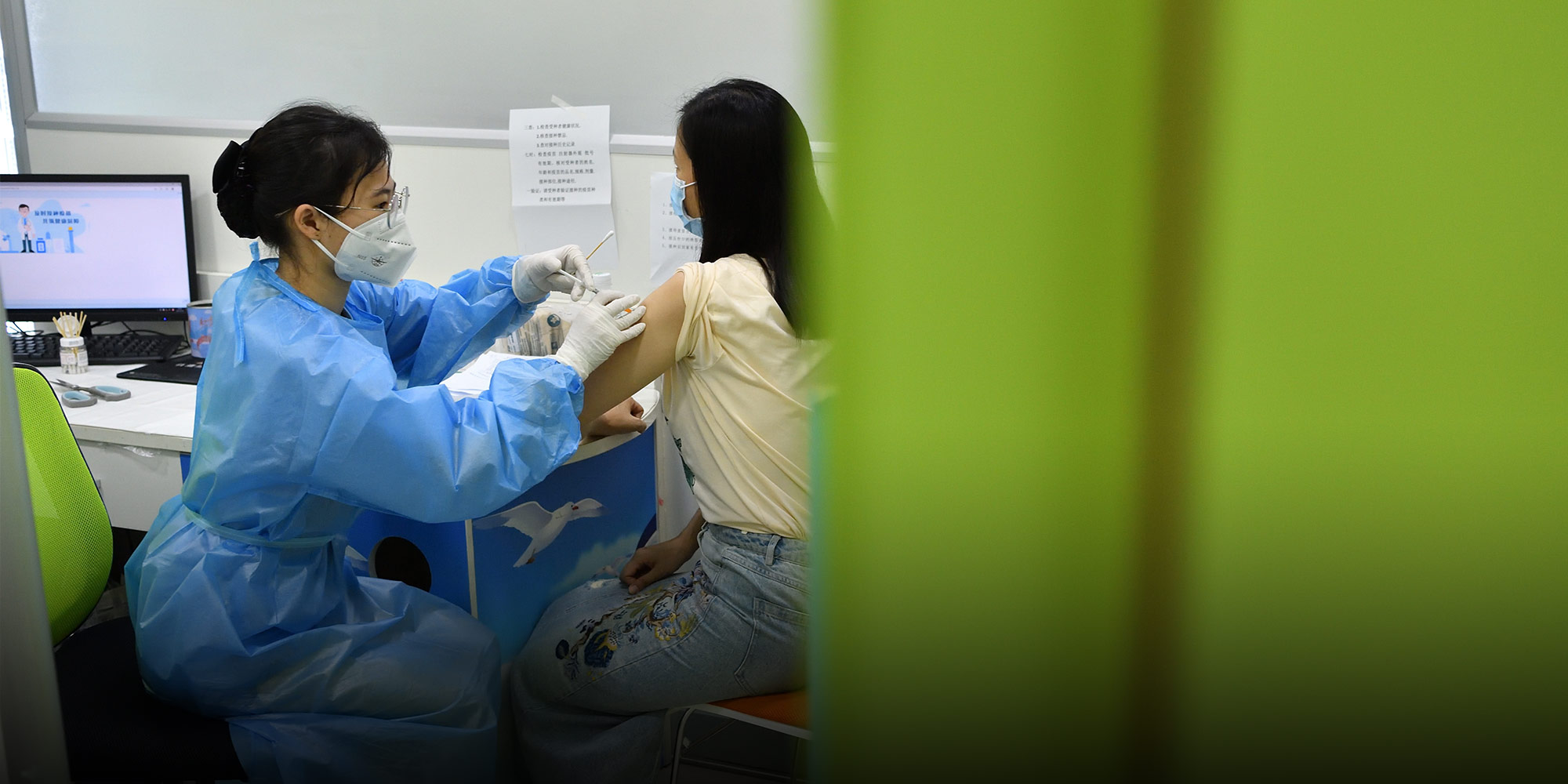 NEWS
Guangzhou Halts Vaccination, Ramps Up Testing Amid Virus Outbreak
Health authorities attributed the recent uptick in infections to the more transmissible coronavirus strain.
Guangzhou has suspended individual COVID-19 vaccine appointments to focus more on mass testing key groups amid a fresh outbreak that has put the city on high alert.
During a press conference Monday, the city's vice mayor Li Ming said the recent COVID-19 flare-up has made it necessary to "concentrate energy and resources on nucleic acid testing" and "adjust the pace of COVID-19 vaccination."
The announcement came as local residents were rushing to get COVID-19 shots during the uptick of infections. Li said the suspension of appointments was to reduce infection risks, as inoculation sites had been "inundated" with people.
Tao Lina, a vaccine expert based in Shanghai, told Sixth Tone it isn't surprising for local governments to prioritize testing to contain the spread of the virus, as vaccines take longer to be effective. He added that the crowds at inoculation sites could increase infection risks.
"Emergency situations still rely on strengthened testing and quarantine," Tao said.
As of Monday, over 3 million out of the city's 15 million people had been fully vaccinated. The city is now prioritizing vaccinations for key groups and industries — though unspecified — while individual appointments will resume, pending the outbreak situation, Li said.
Since the first locally transmitted coronavirus case in this outbreak was identified on May 21, Guangzhou has reported 42 infections as of Monday, including 34 confirmed and eight asymptomatic cases. China, however, does not include asymptomatic patients in its national tally of COVID-19 cases.
Local health authorities have attributed the flare-up to the more transmissible B.1.617 strain of the novel coronavirus, which was first identified in India. Guangzhou has implemented travel restrictions, ordering people leaving the city via public transportation to provide a negative nucleic acid test.
Editor: Bibek Bhandari.
(Header image: A woman receives a COVID-19 vaccine in Guangzhou, Guangdong province, May 30, 2021. People Visual)