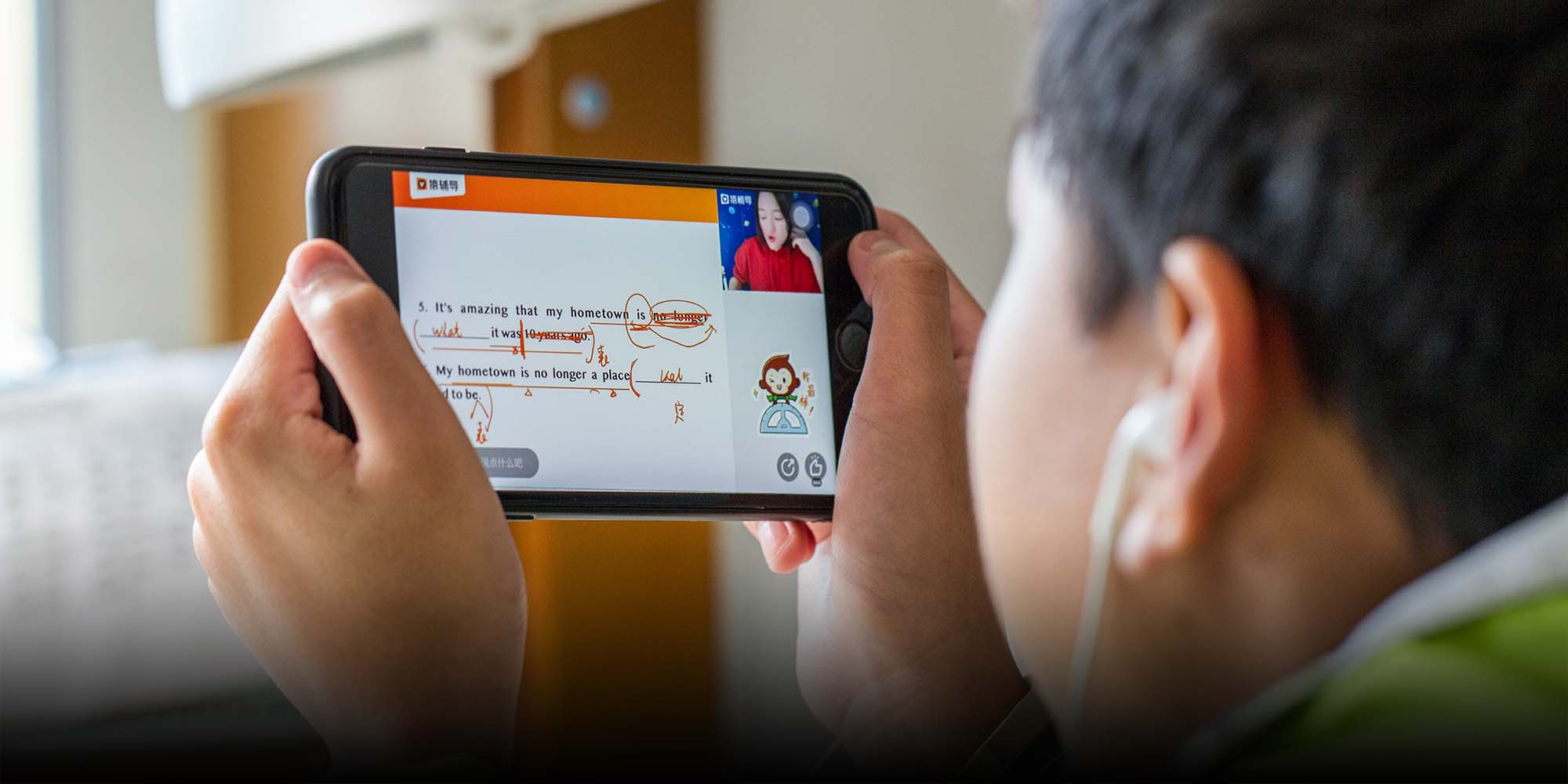 NEWS
Online Education Companies Cut Jobs Amid Uncertain Business
Many jobs are on the chopping block as authorities signal stricter policies targeting teaching platforms.
Hundreds of university graduates have seen their job offers from online education companies rescinded following plans that could dampen the training sector's market expectations, domestic media reported Sunday.
"I had rented an apartment and paid for a health checkup required by the company before I received a call on Saturday, telling me that the offer was no longer valid," Li You, a senior at Yunnan Normal University who had planned to start her job next month, told Sixth Tone.
Students like Li with job offers already lined up have become the unexpected targets of a recently announced policy, which aims to reduce the academic burdens of first to ninth graders. For many graduating seniors or fresh graduates, online teaching organizations with fewer hiring requirements provide an easy way to get a leg up in a competitive job market.
On May 21, the central authorities emphasized they would strictly regulate training organizations and severely punish those lacking adequate qualifications, making false advertisements, or colluding with and profiting from schools.
However, by Friday, several companies had already started to either rescind offers or terminate contracts of existing employees after unverified reports claimed Beijing's Haidian District — known for its thriving training school market — was banning private academic institutions from conducting summer classes. Local authorities later dismissed such reports, saying they would instead step up efforts to standardize the companies.
Gaotu Group, an online education company listed on the U.S. stock market, was reported to be laying off 30% of its employees. Another major online English education platform, VIPKid, was said to be reducing its teaching team by half, though the company later clarified layoffs hadn't reached such heights.
China's extracurricular training market has resulted in thousands of teaching facilities, generating a promising sector for fresh graduates seeking employment. The industry is expected to be worth 768.9 billion yuan ($120.7 billion) by the end of 2022.
Yang Jingjing, a graduate in ancient literature, told Sixth Tone that she received an offer from a leading education organization and hopes there won't be any hiccups. She said her expected monthly salary of 13,000 yuan will be much higher than that of most fresh graduates.
"It's quite common for those with a less popular major in the job market to seek a job as a teacher," Yang told Sixth Tone. "Compared with many other jobs, the requirements are much simpler. And the starting salary is quite attractive."
Contributions from Zhang Shiyu; editor: Bibek Bhandari.
(Header image: A student takes an English class via an online education app in Shanghai, March 31, 2021. People Visual)