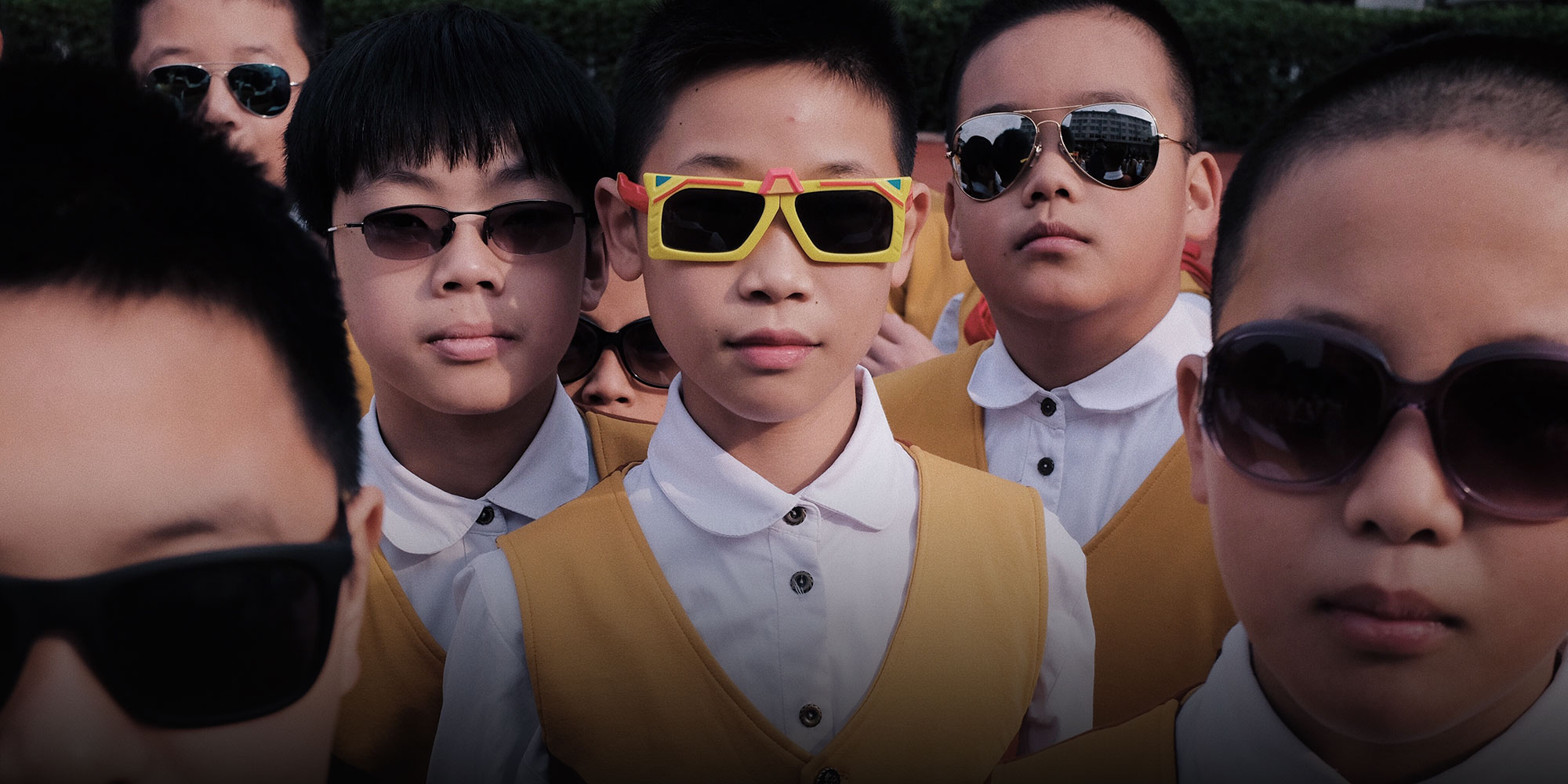 MULTIMEDIA
Paradise Lost: Snapshots From a Chinese Primary School
When P.E. teacher Zhang Yu was sent to a remote school in eastern China as part of an urban-rural aid program, he decided to document the experience with his camera.
My primary school students often say I have two sides: one that they love, and another that they hate. During sports classes, I'm a tough and demanding teacher. But after the sessions are over, I'm more like a friend, playing with the kids and taking their photos.
I started to document the lives of my students with my camera in 2014. At the time, I often went to a rural primary school near my hometown in the eastern Zhejiang province as part of an urban-rural aid program. The sight of kids playing among the old houses, flowers, and trees reminded me of my own childhood growing up in a village. 
Using an iPhone 5s — the best camera phone around at the time — I'd capture little moments: a student trying to catch a moth, holding up an old basketball, or napping against a tree. I could only take photos before class or during breaks — a 30-minute window each day. I had to seize these opportunities whenever I could.
I teach first to sixth grade students. The kids tend to react differently to my photography depending on their ages. The younger students are more curious about my fancy phone and follow me around. But as they get older, some tire of my constant snapping.
Yet when I showed some students a set of photos of them I'd taken several years before, they loved them. They'd say to each other: "You were so cute when you were young." Many students' parents have even asked me to take photos of their kids so they could keep them as souvenirs.
I enjoy taking photos of my students, as their sincerity and innocence remind me of the simple pleasures of childhood. I cherish the time I spend with them, although sometimes I feel guilty because I'm too busy to record their swift growth.
Once, I found it difficult to answer when asked what makes a good photo and how to take one. But now, I realize all the ingredients — the color and beauty — are all around me.
As told to Ding Yining; editor: Dominic Morgan.