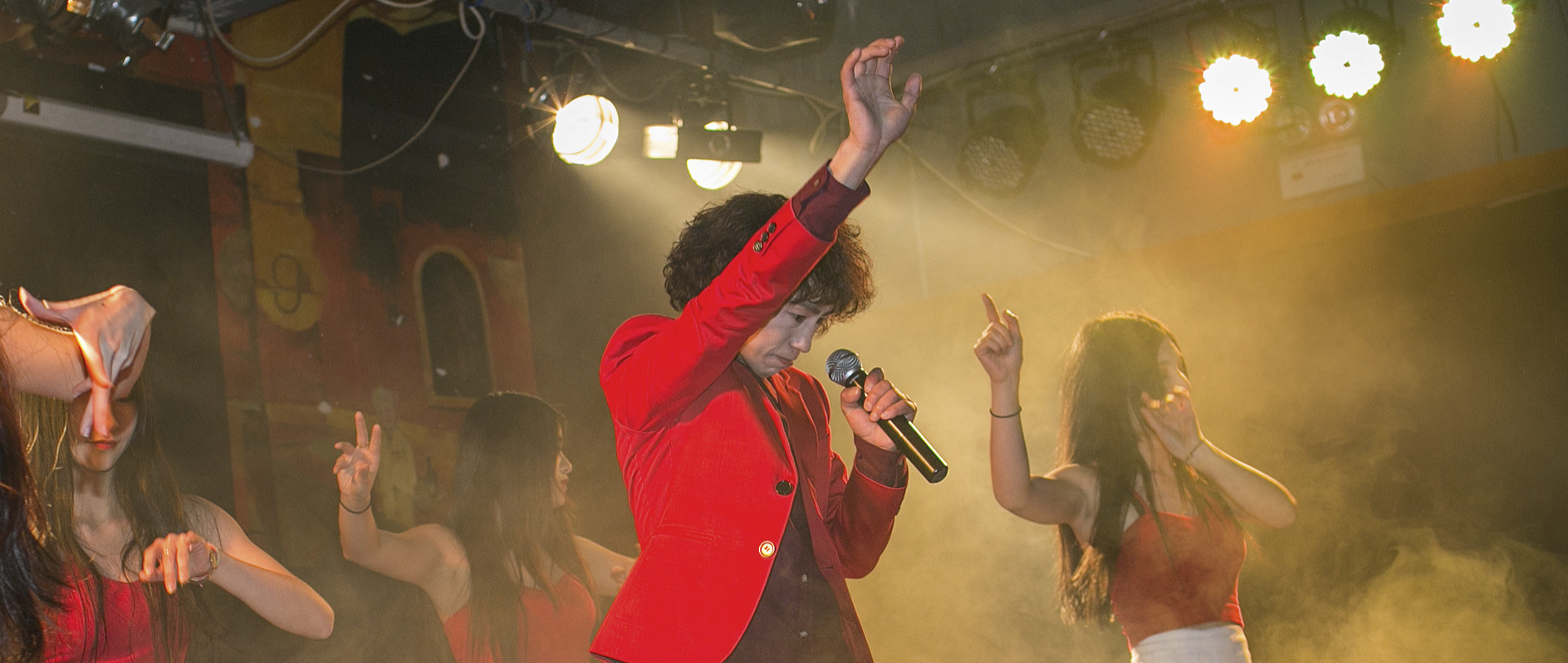 MULTIMEDIA
The Breakout and Breakdown of Pang Mailang
A briefly beloved rural musician couldn't handle his fame.
Few musicians have risen as dramatically as Pang Mailang, who went from filling notebooks with lyrics after work to social media phenomenon.
But it was soon followed by a long and drawn-out downfall, culminating so far in his manager's March 11 announcement that Pang had checked into a psychiatric hospital.
Pang — real name Pang Mingtao — grew up in a small mountain village in Hanzhong, Shaanxi province, northwestern China. Like many rural youth, he became a migrant worker, but while his colleagues spent their off-hours playing cards, Pang would write music.
His song "My Skate Shoes," describing how he finally bought a long-sought-after pair of shoes, became a hit — but largely ironically. Pang's singing is monotone, the lyrics are sometimes unintentionally funny, and the later music video is mostly awkward. At the same time, his rural roots and unabashed demeanor held genuine appeal.
But Pang would soon become known not for his music but his struggles. The entertainment company that signed him tried to exploit him, he felt, by taking four times the profit as Pang himself. He turned down a suggested tour and left. The company sued him for breach of contract, landing Pang on a black list.
Artistically, Pang saw himself as a musician, even adopting a foreign moniker, Joseeh Punmanlon, wishing to appear international. But most people saw him more as a joke. And when Pang claimed to have been born in Taiwan, some criticized him as a traitor.
When Pang, having found a new agent, Bai Xiao, began doing shows again, audiences realized he was lip-syncing. Ticket sales cratered.
Bai said that in 2018, he sensed that Pang's psychological condition was getting worse, that he was living in his own "kingdom," one night taking the presidential oath to the moon wearing only his underwear.
On Monday, Pang's father said his son had been discharged from the hospital. Now, he spends his time reading books, writing lyrics, and sometimes helping his parents with farm work. "To me, music is the dream, the salvation of life," Pang said in an interview.
Editors: Qi Ya and Kevin Schoenmakers.
(Header image: Pang Mailang performs at a live house in Hangzhou, Zhejiang Province, Jan 16, 2016. IC)