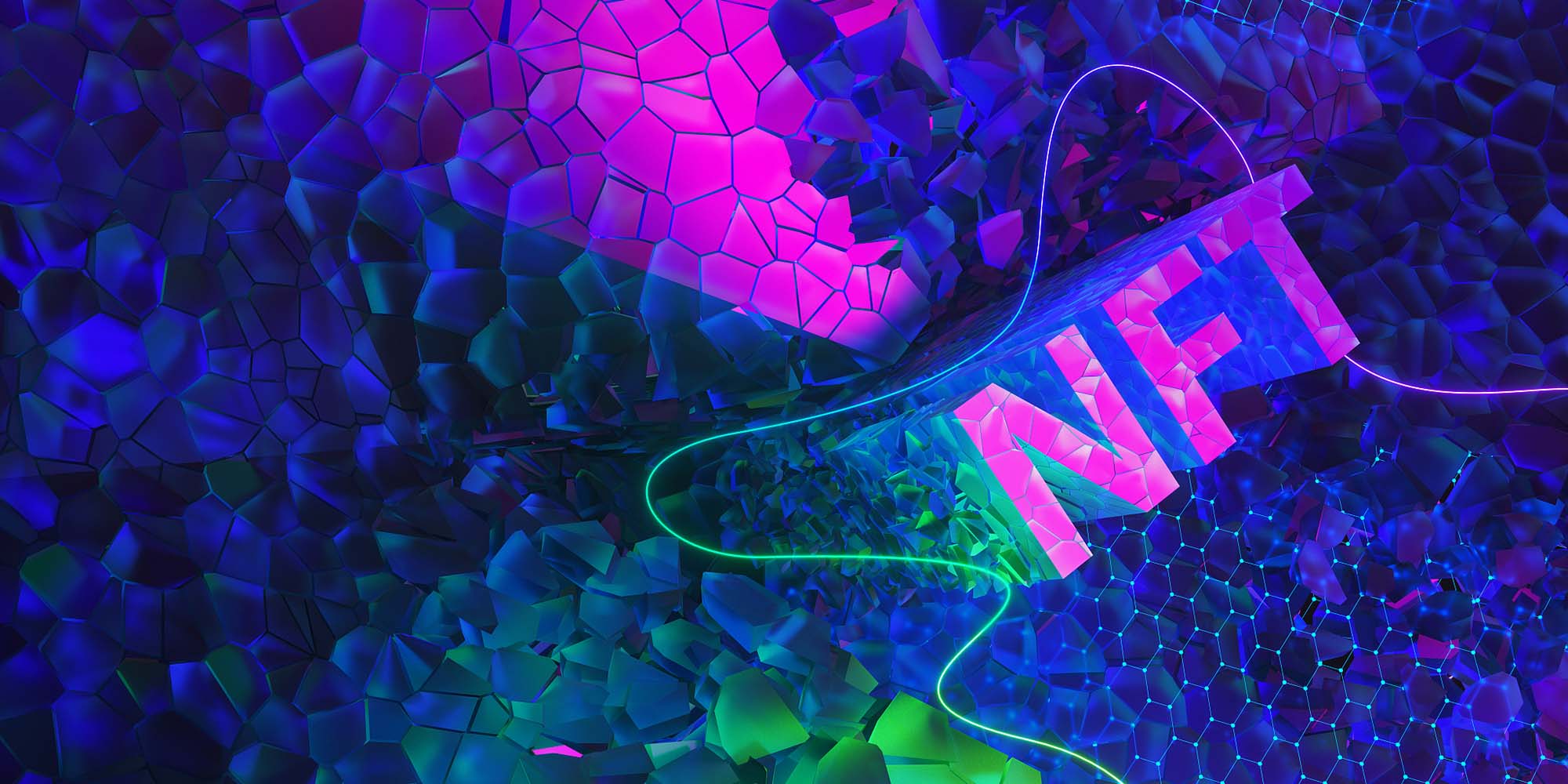 NEWS
First NFT of a Chinese Song Sells for $47,000
According to the artist, A Duo, all proceeds will be donated to a music education charity.
The first Chinese song sold as an NFT was purchased for 300,000 yuan ($47,000) at an auction Tuesday.
Fu Ying, an actor and singer who is also known by her stage name A Duo, announced on microblogging platform Weibo that she would be auctioning her song "Water Know" as a non-fungible token — a unique digital collectible that's stored on a decentralized online ledger known as the blockchain. A Duo recently became popular through the Chinese talent show "Sisters Who Make Waves."
"To make this new endeavor more meaningful, all proceeds from the auction will go to One Foundation's 'One Playground' music project," A Duo said, referring to a charity that provides music education to underprivileged children in rural areas.
"Looking back on the first half of my life, there have been adventurous choices at every turning point," A Duo wrote on Weibo. "It's not just about being avante-garde in the artistic world, but also about finding the courage to be the first one to try new things outside my field."
As part of the deal, A Duo said she would also credit the buyer by name in her song, though it's unclear how.
Artworks as NFTs have surged this year, with more than 500,000 such tokens sold for $85 million in March alone. This figure includes an NFT for a collage by American artist Mike Winkelmann, better known as Beeple, which sold for $69 million at a Christie's auction, becoming the third most expensive work by a living artist.
Selling art as NFTs has been a boon to artists during the COVID-19 pandemic, amid sweeping cancellations of shows, concerts, and exhibitions. After learning that several of his in-person shows were being canceled because of outbreak concerns, Irish conceptual artist Kevin Abosch made $2 million from selling his works as NFTs instead.
According to The Guardian, artists like Absoch find NFTs democratizing. With traditional art, there's a limited number of potential buyers — but with NFTs, anyone can purchase them on the internet. Artists also gain more ownership of their works, as each creator's digital footprint is publicly stored on the blockchain in perpetuity.
Fu Jun, an art critic and deputy director of the Shanghai Oil Painting and Sculpture Institute Art Museum, echoed these sentiments. "Unlike traditional art, NFT encrypted technology is a relatively transparent industry," she said. "All transactions, artworks, and artists' social media tags are recorded openly on the internet."
NFT art has also become a novel means of socialization, enabling artists to achieve unprecedented fame on the internet. "The value of encrypted NFT art comes not only from the artist's background and expertise, but also from their ability to market themselves and influence others on social media," Fu wrote in a recent commentary.
Many artworks sold as NFTs consist of a limited number of unique tokens, each representing a distinct part of the work. If multiple buyers own the same piece of art, they become connected to each other, as well as to a larger virtual network of collectors.
"The social community that NFT art enables makes it different from traditional art," Fu told Sixth Tone. "With regard to the process of exchanging and communicating artworks, NFTs are definitely revolutionary, and I'm looking forward to seeing more artists embracing them."
Editor: David Paulk.
(Header image: People Visual)