A court in Thailand has overturned a Chinese man's life imprisonment sentence, instead handing him a 10-year sentence for attempting to kill his wife while they were vacationing in the Southeast Asian country, Chinese media outlet Ziniu News reported Wednesday.
The man, surnamed Yu, had pushed his pregnant wife off a 34-meter cliff at the Pha Taem National Park in northeast Thailand in June 2019, according to Thai media reports. The woman, surnamed Wang, survived the fall and received hospital treatment for severe injuries after a tourist spotted her on the scene.
"He hugged my waist from behind and kissed my right cheek, then put his hands on my shoulders and said 'Go to hell,'" Wang, who hails from the eastern Jiangsu province, told Chinese news site iFeng last year.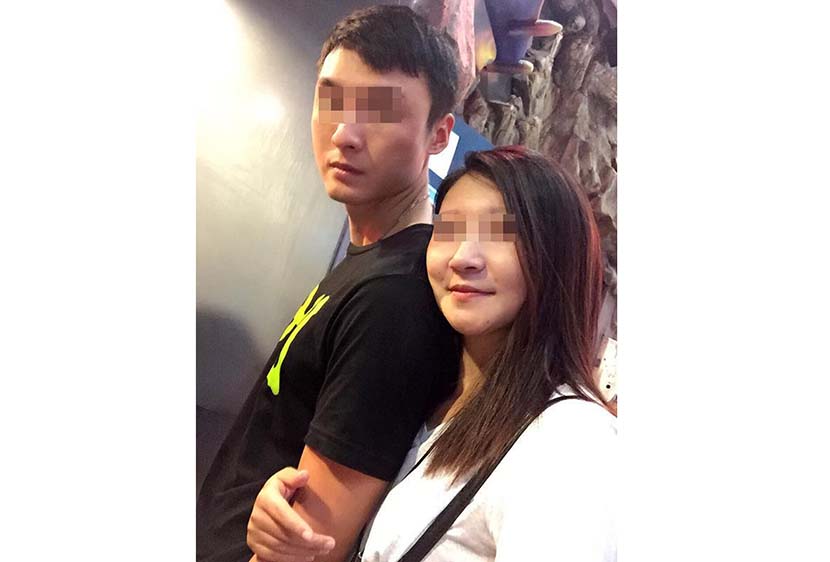 A photo of the couple. From Weibo
Wang said in a social media post earlier this month that she believes her husband wanted to kill her in order to inherit her property.
In March 2020, a Thai court had initially handed the man a life sentence for intentional murder. Wang's lawyer told Ziniu News that after an appeal, the verdict was reduced to 10 years, as the judge believed Yu's actions did not constitute intentional homicide.
Wang's lawyer said she will appeal to the Thai supreme court for a heavier sentence.
Editor: Bibek Bhandari.
(Header image: Wang being rescued by first responders at Pha Taem National Park in Thailand, June 9, 2019. From The Paper)