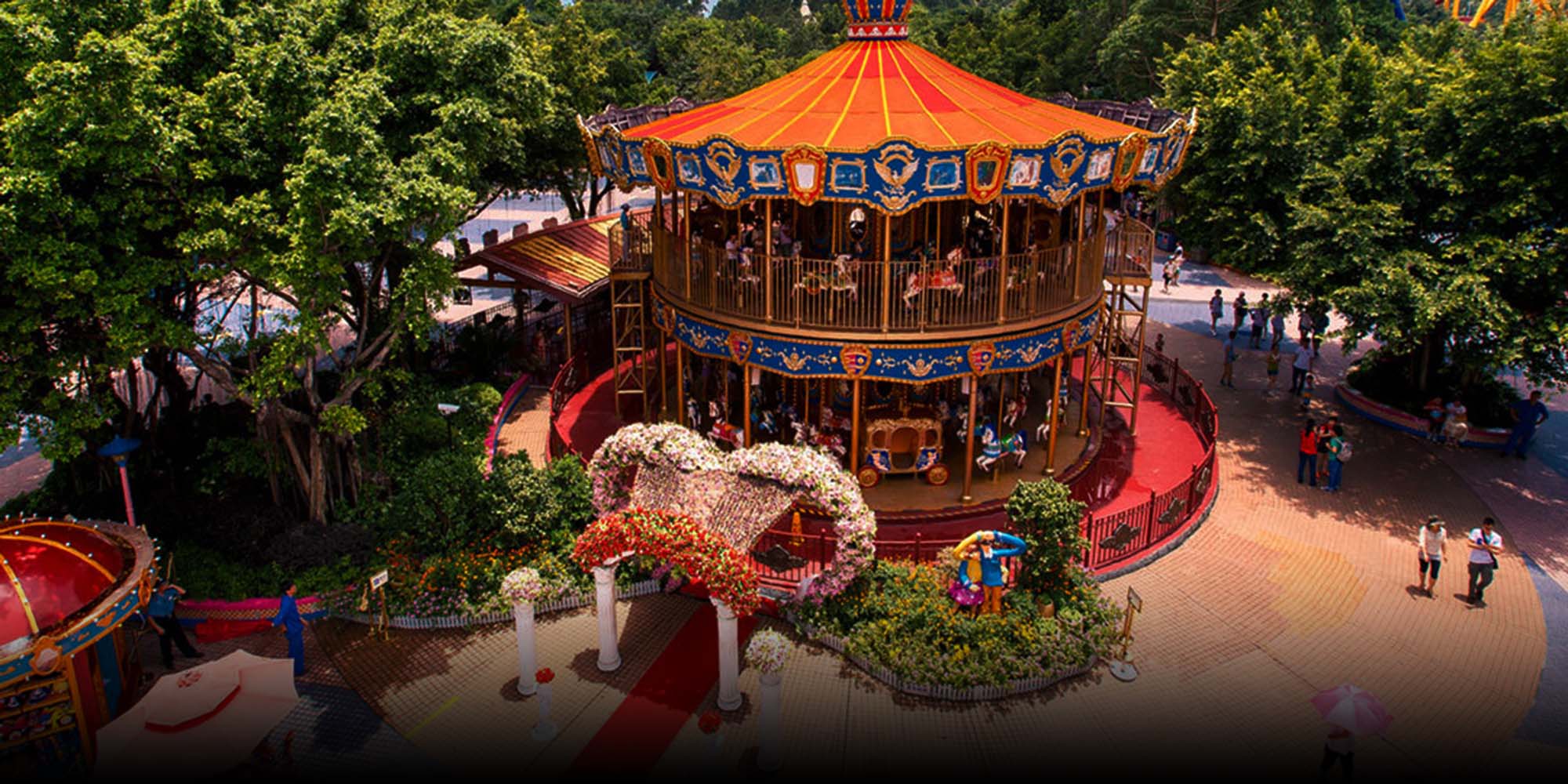 NEWS
Couple Calls Out Guangzhou Zoo Over Homophobic Ticketing Policy
A woman says the safari park would not recognize her same-sex relationship and refused to sell her and her partner a "couples ticket."
A woman has accused a safari park in Guangzhou of discriminating against same-sex couples after she and her partner were barred from purchasing a "couples ticket," underscoring prejudices against the LGBT community in China.
Leslie Song, 29, said Chimelong Safari Park didn't recognize the relationship between her and her partner, insisting that only heterosexual couples were entitled to such tickets, according to her post on microblogging platform Weibo that has been shared nearly 13,000 times. While visiting Friday, the couple were asked to pay 300 yuan ($47) each for individual tickets instead of 510 yuan total for the couples deal.
"We respect all the protocols and regulations of the park. … However, we strongly defy Chimelong Safari Park's behavior of arbitrarily excluding same-sex pairs from the definition of 'couples,'" Song wrote in her post Saturday.
Sixth Tone's repeated phone calls to the park's public relations representatives went unanswered Thursday.
Many tourist attractions in China use couples tickets to draw in more people at discounted prices. Chimelong Safari Park is one of the biggest tourist attractions in the country, with a daily footfall of nearly 50,000 visitors.
On Wednesday, Song told Sixth Tone that she and her partner had tried to confront the safari park over its discriminatory practice, but to no avail. She said a staff member told her over the phone that the couples tickets were "designed for men and women only."
"The categorization of the tickets and the way the staff explained it to us makes it clear that Chimelong is homophobic," Song said. "We didn't want to be silent about this, so we decided to call Chimelong out online."
On Weibo, many users have slammed the safari park for its prejudice against same-sex couples.
"Regardless of the fine print, calling the tickets 'couples tickets' but then not including same-sex couples is blatantly discriminatory," one user commented under Song's post.
This is not the first time Chimelong Safari Park has come under scrutiny for homophobic behavior. According to a now-deleted Weibo post, after another same-sex couple had complained about being unable to purchase a couples ticket in 2018, the park promised to amend its ticketing policy and provide "better experiences and services for everyone."
Chimelong Safari Park has yet to respond publicly to Song's allegations. However, the park is no longer offering couples tickets on certain platforms including online booking platform Fliggy. Instead, it is now advertising deals explicitly for "male and female pairs."
Editor: Bibek Bhandari.
(Header image: A view of Chimelong Safari Park in Guangzhou, Guangdong province. From @广州长隆欢乐世界 on Weibo)