A man in his 30s killed five people in the northeastern Chinese city of Dalian and injured another five in a planned car accident, local police announced Sunday.
The suspect, a hairdresser surnamed Liu, had decided to take revenge against society after losing money in a failed investment scheme, according to the police. At 11:40 a.m. on Saturday, Liu accelerated through a red light at 108 kilometers per hour and plowed into pedestrians crossing the street at a busy intersection in the city's downtown area.
Four people were pronounced dead shortly after impact, while a fifth later died at a local hospital.
Street surveillance footage shows that Liu tried to flee the scene in his vehicle afterward but crashed into a van. He then fled on foot before being apprehended around 1 o'clock.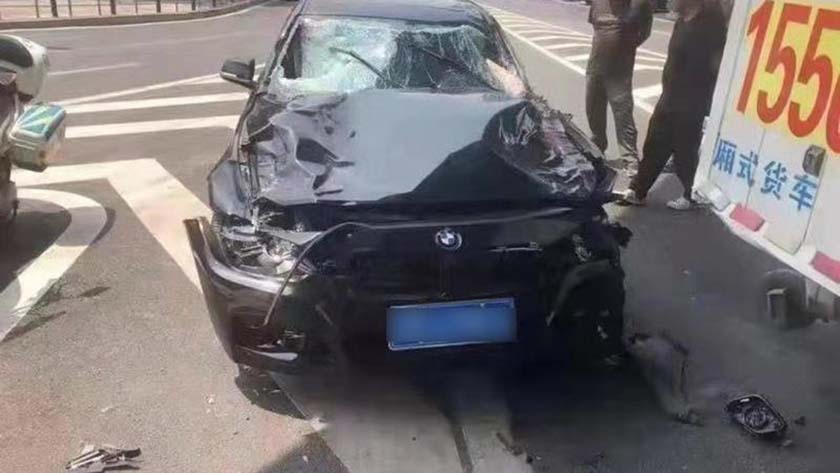 The vehicle Liu was driving when he rammed into pedestrians in downtown Dalian, Liaoning province, May 22, 2021. Xinhua
The police said Liu had not been drinking or on drugs — either illegal or prescription — nor did he have a history of mental illness: He was clear-minded when he committed his crime.
Liu is now criminally detained on suspicion of endangering public security through "dangerous means" leading to serious injuries or death. According to China's Criminal Law, this offence is punishable by at least 10 years in prison, life imprisonment, or death.
Editor: David Paulk.
(Header image: Police officers maintain order at the scene of the vehicular attack in Dalian, Liaoning province, May 22, 2021. People Visual)