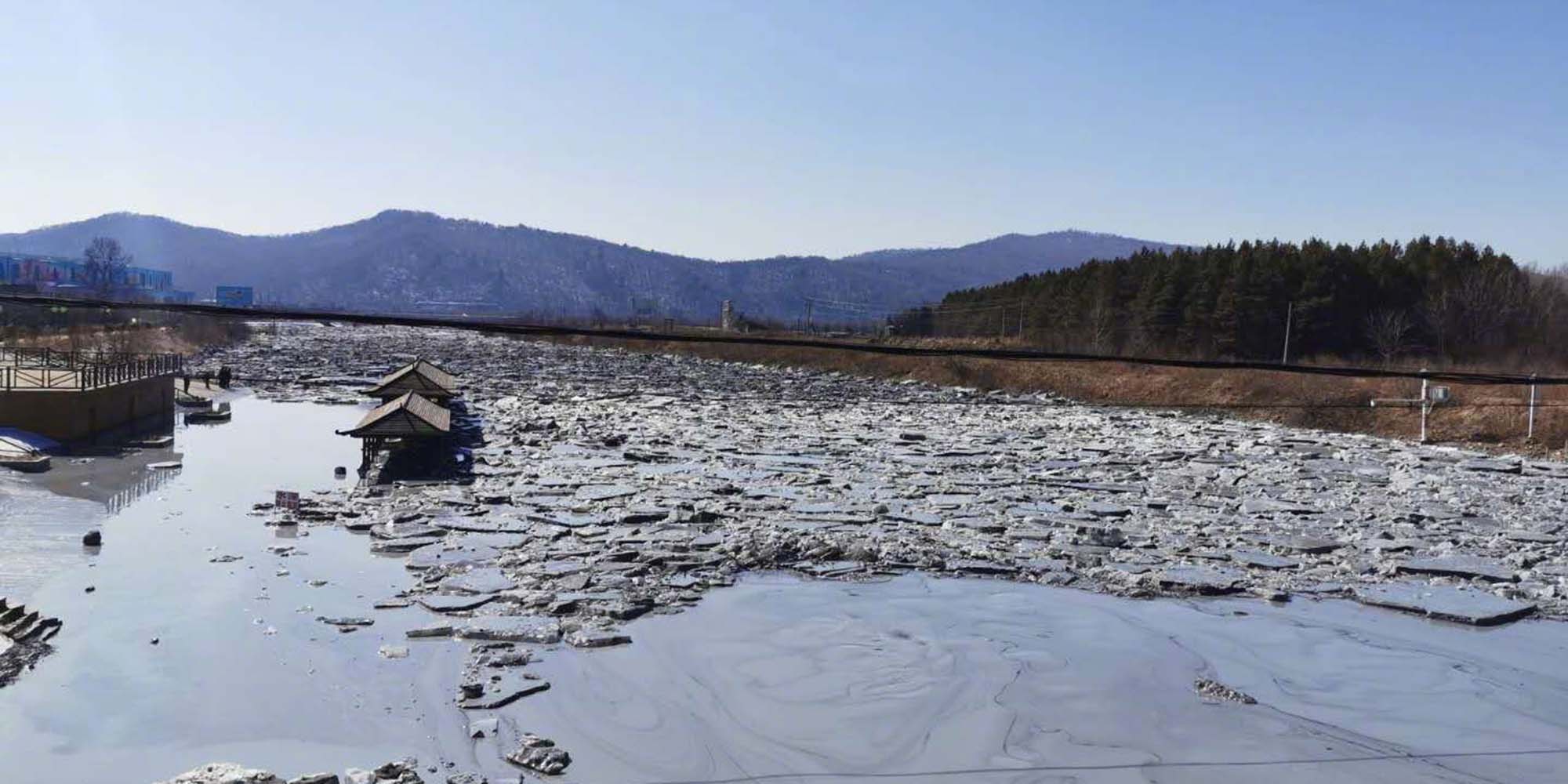 NEWS
China Punishes 63 People Over Heilongjiang Tailings Pond Leak
The massive metal spill last year contaminated local rivers and tainted residents' water supply.
China's top environmental authority has handed down unspecified penalties to dozens of individuals deemed responsible for a tailings pond leak at a mine in the northeastern Heilongjiang province that contaminated local rivers and the water supply of thousands of residents, state-run China News Service reported Friday.
The Ministry of Ecology and Environment said 63 people had been held accountable for the molybdenum spill that contaminated two local rivers in the city of Yichun last March, according to the media report. The incident occurred at a tailings pond — a dumping site for liquid waste produced from mineral processing — owned by Yichun Luming Mining Co. Ltd.
The spill polluted the rivers by ninefold and affected the water supply of over 68,000 people.
According to an investigation report published Thursday, substandard construction of the tailings pond's drainage shaft, which was found to be damaged, had led to the accident. The leak involved more than 2.3 million cubic meters of metal waste from the tailings pond, including at least 89 tons of molybdenum — a metal widely used in steel production.
Fifty-two people from Yichun Luming Mining, as well as the construction companies it worked with, were "held responsible" for illegally outsourcing construction to unqualified partners, delaying their response to the leak, and refusing to cooperate with the official investigation, China News Service reported. The ministry did not specify how these companies were to be punished.
Eleven local government officials from the environment and emergency management bureaus in Yichun and Tieli, a county-level city administered by Yichun, also received unspecified "demerits" for poor supervision, the media report said.
According to official figures, there are around 8,000 mine tailings ponds in China, the most of any country. Such waste sites have repeatedly posed safety and environmental threats, resulting in water pollution and deadly disasters.
Over a decade ago, 277 people were killed in a landslide in the northern Shanxi province after a tailings pond's dam collapsed. More than a dozen officials and police officers were sentenced to prison following the tragedy.
In February 2020, eight government departments issued a guideline to prevent risks associated with tailing ponds, vowing to curb the number of such sites and improve their safety management by 2022.
Editor: Bibek Bhandari.
(Header image: Mine tailings leak into a river in Yichun, Heilongjiang province, March 29, 2020. From @新华视点 on Weibo)