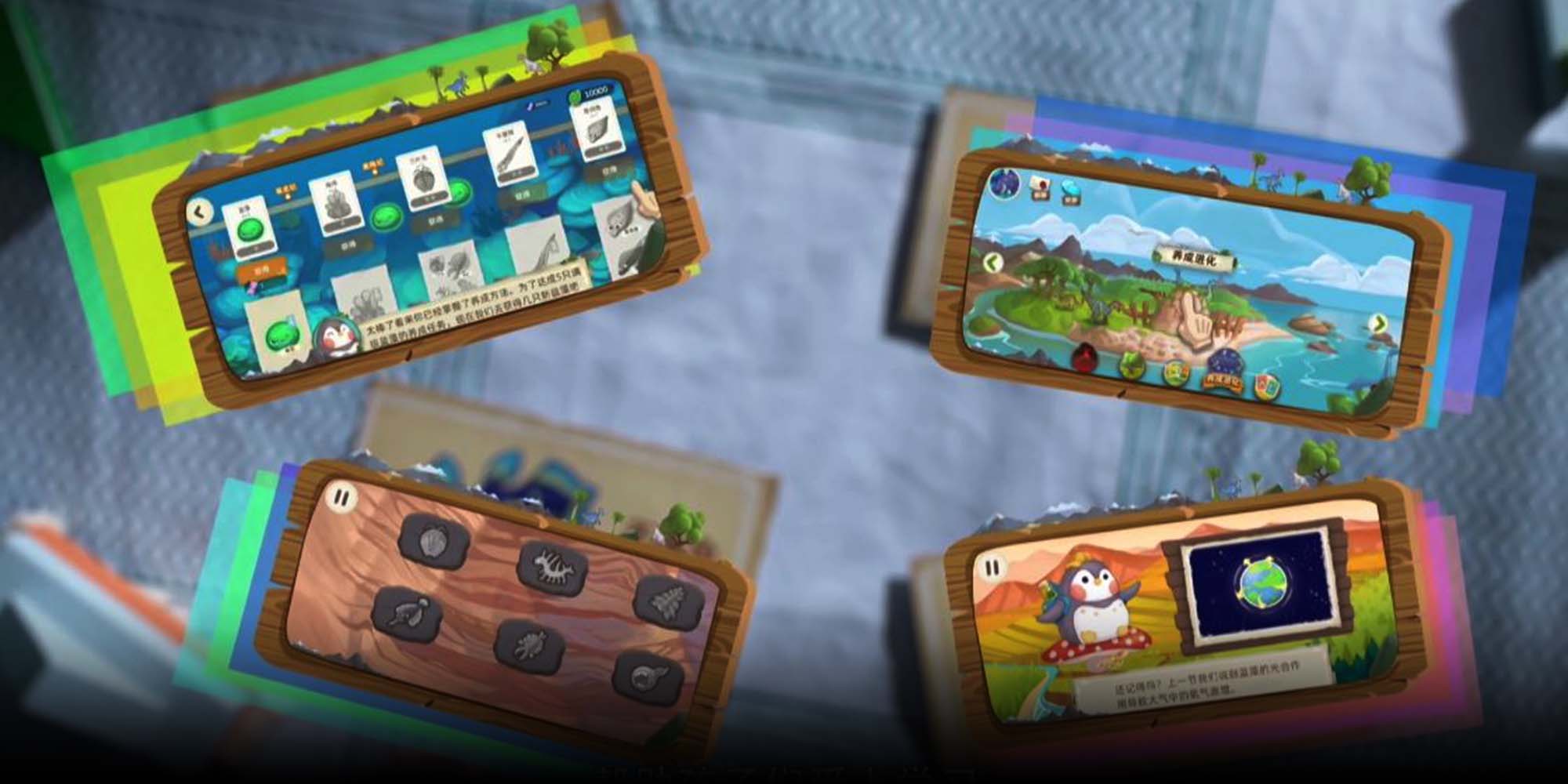 NEWS
Tencent Launches 'Serving Society' Games With a Purpose
Health Defense, in which players fight off pathogens, is among dozens of new titles announced by the world's biggest game publisher.
China's gaming behemoth Tencent Games unveiled over 60 products at its variety show-like annual conference Sunday, including 40-plus games for mobile and PC.
Tencent Games is the world's biggest game publisher by revenue and a dominant player domestically, with top titles under its umbrella including League of Legends, PUBG Mobile, Honor of Kings, and Clash of Clans.
But Tencent also faces mounting competition. Its bitter rival ByteDance, the owner of TikTok, is aggressively expanding into gaming. And last year, small Chinese studios made the most noise internationally with titles such as Genshin Impact and the as-yet-unreleased but graphically impressive Black Myth: Wu Kong.
The titles that attracted the most local media attention after the conference were a batch of educational games presented under the category "Serving Society." In one such mobile game, Health Defense — based on the strategic "tower defense" game genre — players must ward off an endless stream of pathogenic intruders such as germs by building defenses like white blood cells.
The game, which will include science quizzes and comics, was developed in response to the ongoing COVID-19 pandemic in collaboration with the state-run China Association for Science and Technology, and aims to spread general knowledge about hygiene and the body's defenses.
The upcoming puzzle game Kou Ding emulates programming logic and hopes to spark adolescents' interest in app making, while the cartoony title Little Penguin's Science Museum teaches a slew of subjects — natural science, astronomy, archaeology, history — through an interactive card-collecting journey.
Pavlov Is Busy — a brain-training game named after dog-training Russian physiologist Ivan Pavlov — was made together with a Chinese brain research institute and promises to hone players' focus, memory, reasoning, and logic. "We hope this game will unlock the cognitive potential of humanity, stimulate brain development in growing adolescents, and even help treat certain diseases," a scientist in a white lab coat explains during the in-game introduction.
Zhao Yanlin, managing editor of the gaming news site GCORES.com, told Sixth Tone that developers in China's perpetually demonized video game industry have embraced educational titles to show that their products have value beyond pure entertainment.
According to Zhao, because China was a poor country only decades ago, there's a lingering stigma attached to activities void of immediate pragmatic value. "In order for games to avoid being called useless, they've had to link themselves to learning," he said. In order to crack the market, early consoles such as Little Tyrant even had to label themselves "study machines" that could teach English and typing skills to kids.
In recent years, Tencent has been particularly active in releasing what are known as "function games" in Chinese — wholesome titles that teach something or offer fresh perspectives. Among 24 such games from Tencent are those that gamify Mandarin pronunciation learning as a way of relieving poverty (because Mandarin proficiency can lead to work opportunities) and raise awareness of visual disabilities by making players overcome obstacles.
Chinese developers have also increasingly drawn on traditional Chinese culture in recent years — partly as a way to make their games look educational and patriotic, but also due to real market demand and a revival of interest in traditional culture.
One such game announced Sunday, Wild Goose Hill, is a room escape-style game set in a real ancient painting from a Han dynasty tomb. It teaches gamers about traditional Chinese arts and crafts and was made in collaboration with art experts and a museum.
Tencent's mostly mobile selection of games revealed Sunday included many open-world sandbox titles such as Our Planet, a beautifully rendered mobile space exploration game.
Also announced were many new mobile games tied to existing IP, such as One Piece, One-Punch Man, and Digimon — all Japanese anime or manga — as well as the video game franchise Dynasty Warriors and the costume TV drama "Story of Yanxi Palace."
Other titles included a zombie shooter, a Tetris-like puzzle game, and an idol group management simulation.
In between game trailers and presentations were speeches from tech leaders enveloped by virtually rendered futuristic landscapes, dances from digital and real performers dressed in hanfu and puffy dresses, and a piano-led orchestral performance featuring traditional Chinese instruments.
Zhao, for his part, is optimistic about the newly announced Tencent games, as they represent more than double what the company released last year. This shows how China's video game industry has been buoyed by the government's effective control of the coronavirus, he said.
In stark contrast, video game companies abroad, especially indie developers, have been strongly disrupted by lockdown measures, leading to reduced productivity and delays.
For Chinese developers, the virus inadvertently led to an income boom. In January, China's top 30 game publishers made over $2.3 billion globally on the Apple and Google Play app stores, a year-on-year increase of 47.3%.
Editor: Kevin Schoenmakers.
(Header image: A screenshot of educational video games announced at Tencent Games' annual conference on May 16, 2021. From Weibo)