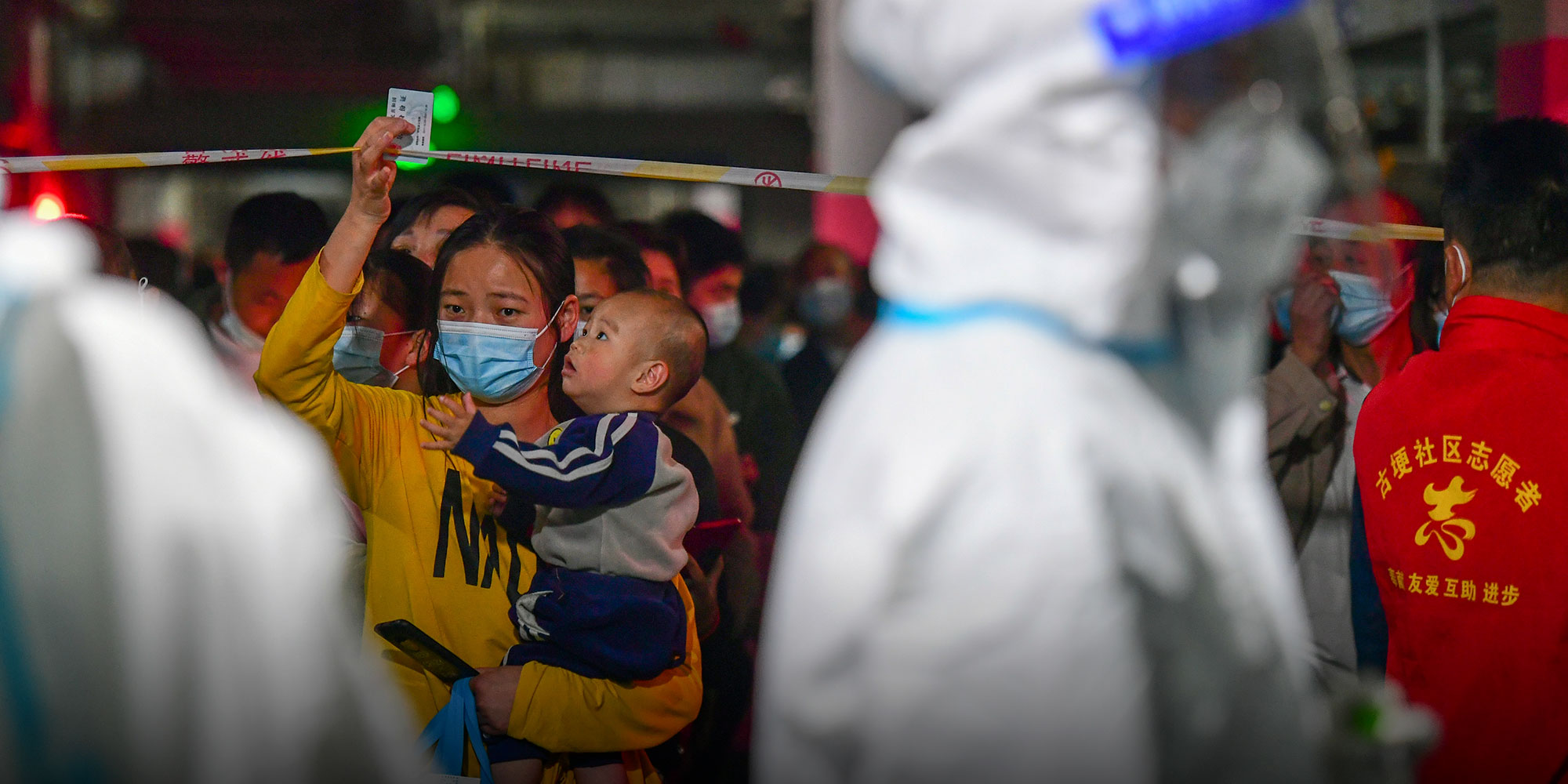 NEWS
COVID-19 Clusters in Anhui, Liaoning Traced to Photography Workshop
The 29 new positive cases across two provinces represent China's largest coronavirus outbreak in over a month.
China reported more than two dozen new coronavirus infections over the weekend, a relatively large spike that has raised concerns over the country's low vaccination rate.
Health authorities in the eastern Anhui province announced Friday that a resident who had visited a local clinic for unspecified reasons tested positive for COVID-19. A few hours later, a close contact of the patient was also found to have contracted the disease.
An epidemiological survey revealed that the second patient had, in late April, attended a photography workshop in the northeastern province of Liaoning, where more COVID-19 cases were identified over the weekend.
As of Monday, China's National Health Commission had reported a total of 29 linked cases in Anhui and Liaoning. This represents the country's largest outbreak since early April, when over 100 people in the southwestern Yunnan tested positive for the virus.
The source of the recent outbreak is still under investigation. Wu Zunyou, chief epidemiologist at the Chinese Center for Disease Control and Prevention, told Sixth Tone's sister publication The Paper that while the first patients were identified in Anhui, the cluster may have started in Liaoning because all of the cases identified so far are linked to the same photography event, held in Liaoning's port city of Yingkou.
According to Zhang Wenhong, the infectious disease specialist heading up Shanghai's coronavirus response, none of the cases from Liaoning or Anhui had been vaccinated against COVID-19.
"The global vaccine rollout is really slow and imbalanced," he wrote Sunday on microblogging platform Weibo. "But it's normal to see (people still aren't vaccinated) around the world. Even in countries where the vaccine supply is sufficient, it's still hard to reach an immunity level that can cut off transmission."
According to domestic media, thousands of residents in Anhui have registered to get vaccinated since the outbreak was reported. In the province's capital city of Hefei, high turnout of people hoping to get vaccinated led to a new record for shots administered in a single day.
As of Sunday, China had administered 406 million doses of COVID-19 vaccines.
Editor: David Paulk.
(Header image: A woman holding her son waits to receive a coronavirus test at a residential community in Hefei, Anhui province, May 16, 2021. Xu Yong/People Visual)