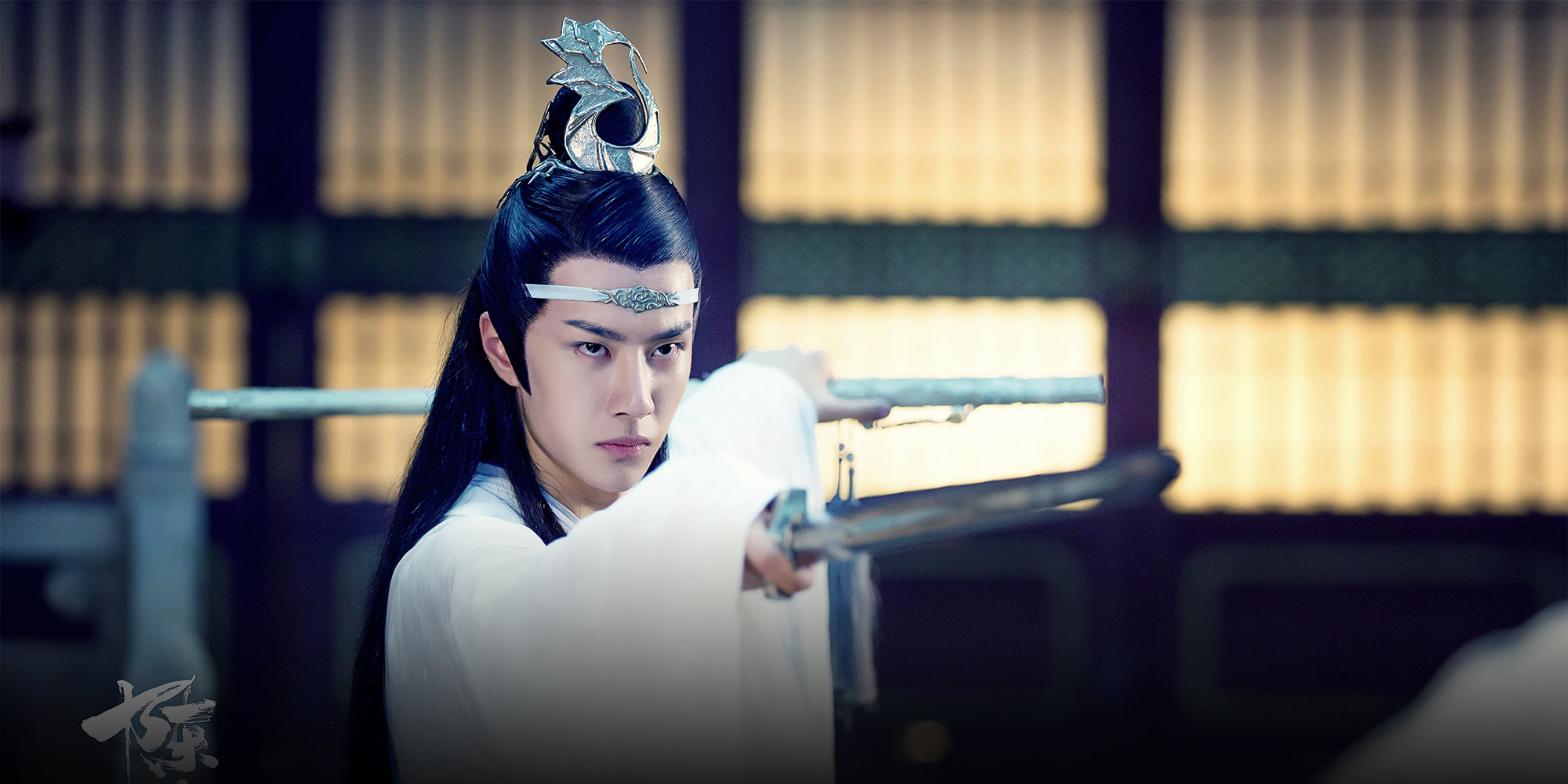 VOICES & OPINION
Can C-Dramas Find an Audience in Africa?
Audiences on the continent have more ways to explore Chinese dramas than ever before.
It's not news that China has a strong presence in Africa. From major infrastructure projects to petty commodities, its influence is hard to miss. More recently, however, China has drawn Africans' attention with something other than bridges or metal mines: its dramas.
Take "The Untamed," for example. An adaptation of a fantasy web novel about two male soul mates in search of a dark secret, the series became a hit on the back of its large global following on English-language fiction platforms like Wattpad. Africa was no exception to its charm: "The Untamed" boosted an already growing audience of C-drama enthusiasts on the continent, as social media users in countries like Kenya suddenly started talking about C-dramas as distinct from the more established K-dramas and Japanese anime.

"The production of fantasy C-dramas is sophisticated and beautiful," said Martha Kajwang, a 24-year-old Kenyan student and fan of "The Untamed." "Themes that are not usually explored in Western productions, such as honor, love, and inner pain are found in C-dramas."
Besides the usual fantasy epics and martial-arts dramas, African audiences have been charmed by the sweetness and humor of Chinese family dramas and urban romances, with family dramas resonating particularly well. Rebecca Gichuki, a 29-year-old C-drama enthusiast living in Kenya, speculated that the genre's popularity is mainly due to shared values between the two societies. "There is the filial piety aspect; respect for parents in simple terms," she noted. "I think my favorite one is 'Perfect and Casual.' It shows the awkwardness and simplicity of romance, and I get a few laughs along the way. It's pretty wholesome."
This emphasis on the family and traditional values is a break from the U.S. blockbusters that have dominated African TV screens for decades. "Specifically, (it's) the respect of elders and how we talk," said Cynthia Mwenda, a 25-year-old who has been watching C-dramas since 2019. "Not a lot of cussing involved, which is really nice, unlike in Hollywood. Though for us, we don't go as far as kneeling and bowing."
Gichuki got into C-dramas when a friend at university introduced them to her. "It started with K-dramas actually. From there, I sort of branched out but didn't really get into C-dramas until a couple of years ago. The first one I watched was on Netflix, and even though it was 70-plus episodes, as opposed to the 16 in K-dramas, I was hooked." She found that she enjoyed C-dramas' famously long episode runs. "With C-dramas, I get a satisfactory ending," she noted. "I can guess what to expect and I get it too, but I feel like there is also a lot of room for the unexpected."
The emergence of C-dramas in Kenya, and Africa more broadly, did not happen overnight. For decades, the Chinese government has pushed its companies to "go out" and invest abroad to build new markets, and the television industry was no exception. As early as the mid-2000s, China-based tech firm StarTimes began establishing itself as a player in Africa's digital television market. In 2011, it opened a localization center in Beijing, hiring more than 300 African staff members to voice Chinese dramas into both English and African languages, including Swahili and Yoruba. In the decade since, its team has dubbed over 20,000 episodes across 11 different languages, and it now serves nearly 10 million subscribers, running subsidiaries in more than 30 African countries. Its extensive library has allowed it to set up special paid channels dedicated to C-dramas on the continent.
Chinese studios have also begun attaching greater importance to Africa as a market. In 2011, just two Chinese companies attended Discop Africa — the continent's premier television trade show. By 2015, that number had risen to 20, though this was still just half the size of typical delegations from the United States or United Kingdom. In 2019, the Kenya Broadcasting Corporation signed a landmark deal to air a dubbed version of the C-drama "Feather Flies to the Sky," and late last year, a national TV station in Chad committed to airing four months of popular C-dramas like "Ode to Joy" and "To Be a Better Man."
Arguably the more important driver of C-dramas' recent surge in popularity, especially among young, urban viewers, is the expansion of streaming services and other online platforms. Mainstream Kenyan television stations remain dominated by programs produced locally like the recent hit "Maria," a romantic drama that follows the life of a poor orphan girl as she finds love. Instead, Netflix has bought the international streaming rights to a number of popular dramas, including "The Untamed," translated them into English, and made them accessible to viewers across the world — provided they have an internet connection and subscription. In Kenya, viewers like Gichuki and Mwenda have even started using Chinese streamers like iQiyi to watch more of their favorite shows.
Another point working in C-dramas' favor is the growing size of the international audience for a key source of scripts: Chinese web novels. In 2019, the leading online literature platform China Literature signed a deal with a major mobile services provider in Africa to help expand their market access. Elsewhere, sites like Qidian and Novel Updates translate fiction from around the world for international readers, and while they don't provide data breaking down their readership by nation or continent, social media suggests that African audiences are as enamored with Chinese web novels like "I Shall Seal the Heavens" as readers elsewhere.
Within China, the benefits of this increased exposure are often framed as helping audiences abroad better understand the country. In response to the news from Chad last year, the Chinese embassy in N'Djamena posted a tweet hailing the move as offering locals a way to "get to know" China.
For some viewers, like Gichuki, that may be true. "I see a hard-working, honest people just trying to live life, like the rest of the world," she said. "There's a lot more differences than similarities in my opinion, in terms of freedoms, society, technology. … But in the end, cultures aside, I feel that we are all just people," she says.
Others, like Kajwang, mostly just want to be entertained. And to that end, she has some notes, especially about C-drama's hokey kissing scenes. "Not all (C-dramas) are well acted, directed, or edited," she said. "They can also be quite cheesy, so you need to suspend a lot of disbelief and just laugh at the ridiculousness sometimes."
Editors: Cai Yiwen and Kilian O'Donnell; portrait artist: Wang Zhenhao.
(Header image: A still from the 2019 online drama "The Untamed." From @陈情令官微 on Weibo)