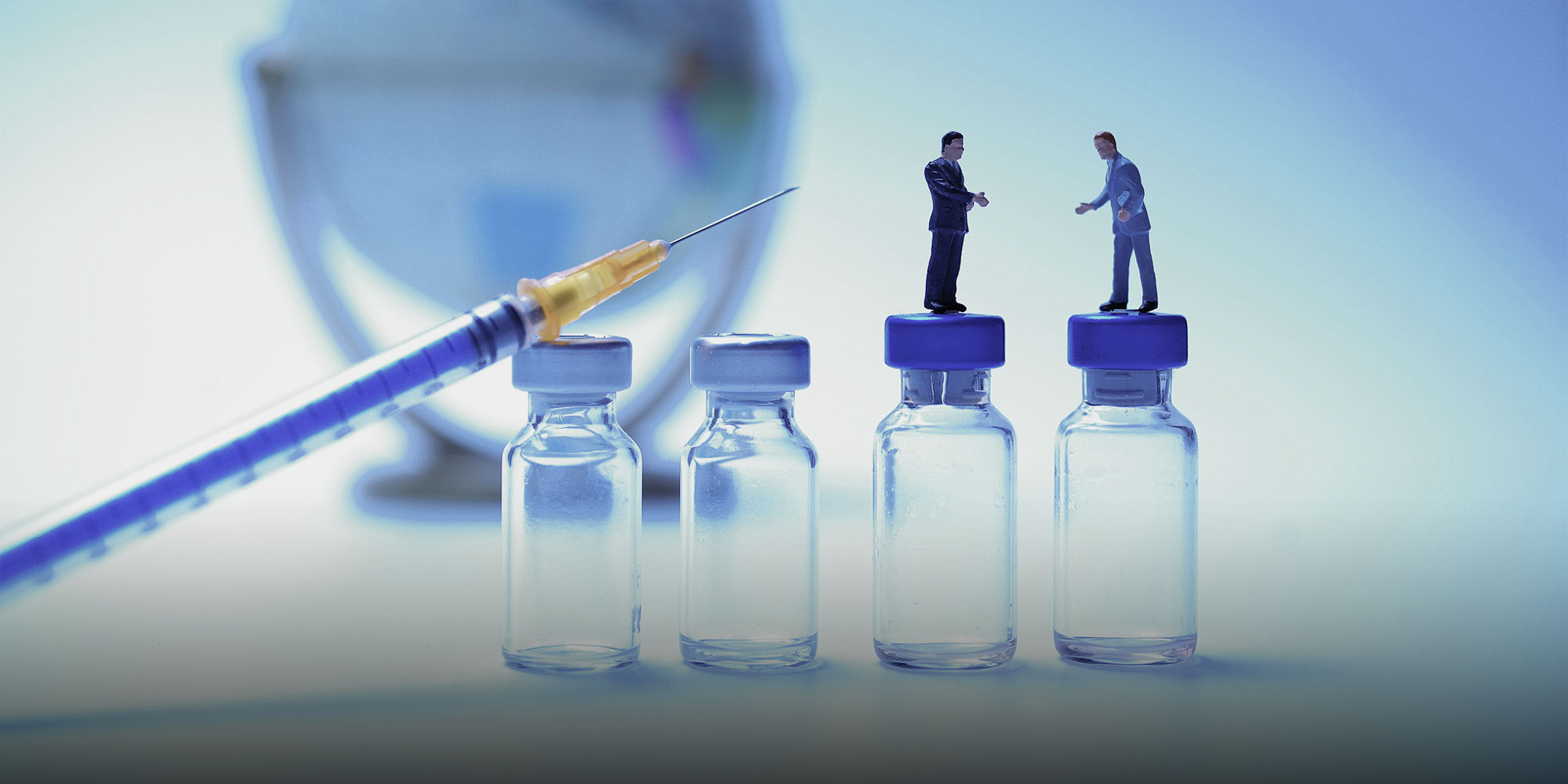 NEWS
Chinese Firm Signs Deal to Produce Pfizer-BioNTech Vaccine
Shanghai Fosun Pharmaceutical Group will produce 1 billion doses of the mRNA vaccine annually that's 95% effective in preventing COVID-19.
A Shanghai-based pharmaceutical company is planning to produce a COVID-19 vaccine with one of the highest known efficacy rates after sealing a deal with its foreign counterpart.
The deal between Shanghai Fosun Pharmaceutical Group and its German partner BioNTech will allow for the domestic production of 1 billion doses of the messenger RNA (mRNA) COVID-19 vaccines annually, the Chinese company said Sunday in a stock filing to the Shanghai Stock Exchange. The mRNA vaccine was co-developed by BioNTech and U.S. pharmaceutical company Pfizer, and is 95% effective in preventing COVID-19.
Fosun Pharma will inject a maximum of $100 million into its joint venture with BioNTech to build factories and facilities, while the German company will provide the patent and technological know-how for producing its vaccine, the statement said. Fosun Pharma has exclusive rights to supply the vaccine in the Chinese mainland, Hong Kong, Macao, and Taiwan.
On Monday, BioNTech also announced plans to set up its regional headquarters in Singapore and establish an integrated mRNA manufacturing unit in the country. The Singapore facility will "provide regional and global supply capacity" as well as "rapid response production capability," the company said.
While Hong Kong and Macao have approved the Pfizer-BioNTech vaccine for emergency use, the shot has yet to receive the green light on the Chinese mainland. The Wall Street Journal, citing Chinese officials, reported last month that China is likely to approve the shot by the end of July, making it the first foreign COVID-19 vaccine to be approved for the mainland.
So far, China has approved five domestically manufactured vaccines. By Sunday, it had administered over 317 million doses of COVID-19 vaccines — the most of any country, followed by the United States — and plans to inoculate 40% of its population by the end of June.
Globally, over 1.29 billion doses of COVID-19 vaccines have been administered, according to Bloomberg, with many developed countries leading the global vaccination drive. However, the World Health Organization has criticized the "shocking imbalance" of the global vaccine rollout, as poorer countries have far less access to shots despite, in many cases, far greater need.
Earlier this month, the U.S. said it would support easing patent rules for COVID-19 vaccines, which could facilitate their global distribution. But such a move is opposed by pharmaceutical companies, including Pfizer, as well as countries such as Germany.
Editor: Bibek Bhandari.
(Header image: 500px/People Visual)