At least one leopard remains on the loose in the Chinese city of Hangzhou after escaping from a local zoo.
Three big cats from Hangzhou Safari Park were believed to have somehow vacated the premises, though two have since been caught, local authorities said in successive statements Saturday.
Residents contacted police after spotting a leopard Friday in the high-end Jinyuan Villa residential area near the park, according to the earlier statement. Surveillance footage showed the large feline walking by a telephone pole before disappearing from view.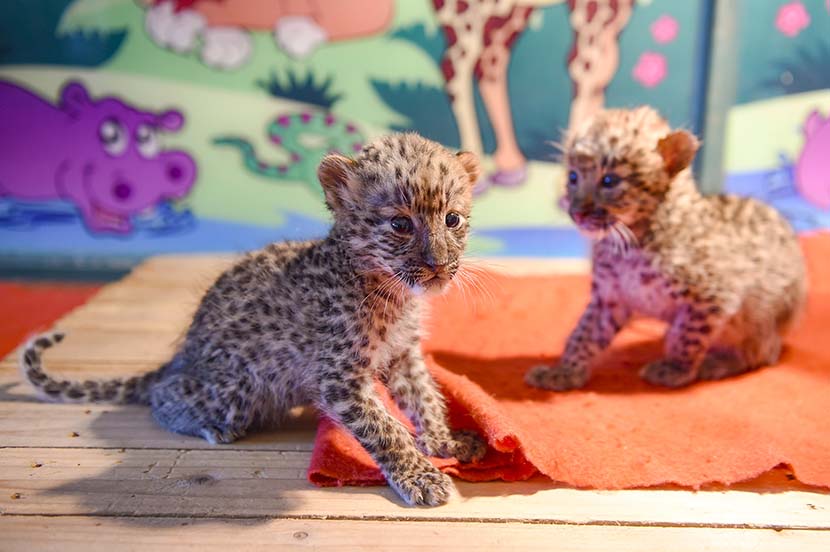 Leopard cubs at Hangzhou Safari Park in Zhejiang province, April 28, 2020. IC
Located in the city's Fuyang District, Hangzhou Safari Park opened in 2002 and is one of the largest zoos in eastern China. The facility initially denied reports that its leopards had gone missing before later acknowledging the escape and apologizing for a lack of transparency.
In a statement Saturday afternoon, Hangzhou Safari Park said it had refrained from making the information public, as the juvenile leopards weren't aggressive and park management didn't want to incite panic among the public.
It's unclear when the leopards escaped, but a local television program reported Thursday that a tea farmer had photographed a leopard on May 1 some 10 kilometers from the park. Experts told local media that the leopard does not behave like a wild animal, as it did not appear to be afraid when the farmer approached it to take a picture.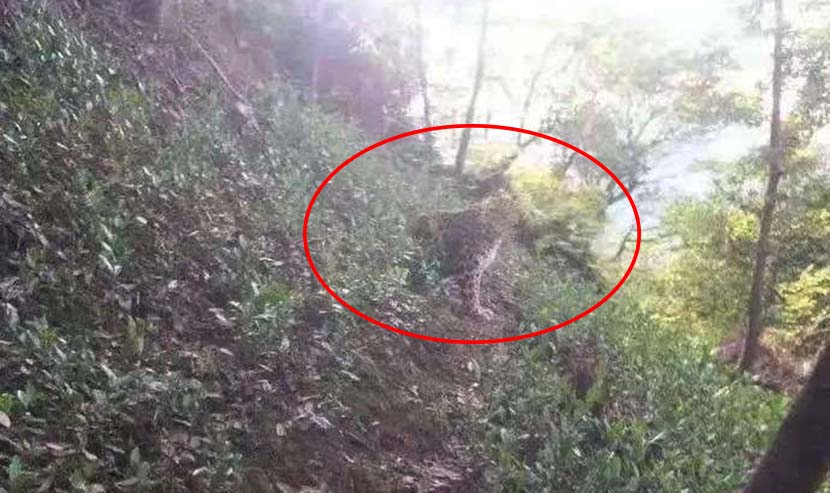 One of the escaped leopards photographed by a villager around 10 kilometers from Hangzhou Safari Park, Zhejiang province, May 8, 2021. From Weibo
"Not reporting it (the escape) is the major issue here," science writer Chen Min told Sixth Tone, adding that the incident begs questions about the oversight of China's wild animal parks. "Leopards are large, after all — so it's hard to believe the park didn't realize the animals had escaped. Yet the park didn't report the issue until the government investigated."
According to local authorities, the head of the safari park is now facing an official probe.
The incident has once again raised concerns over safety protocols at safari parks in urban areas. Last October, a zoo worker died after being attacked by bears while cutting weeds at Shanghai Wild Animal Park.
Previously, Hangzhou Safari Park made headlines in 2019 after a law professor sued the park for collecting unnecessary personal information by introducing mandatory facial-recognition entry for annual members. The park lost the case — said to be China's first lawsuit involving facial recognition technology — but the plaintiff has appealed, seeking a more desirable verdict.
Editor: Bibek Bhandari.
(Header image: People Visual)