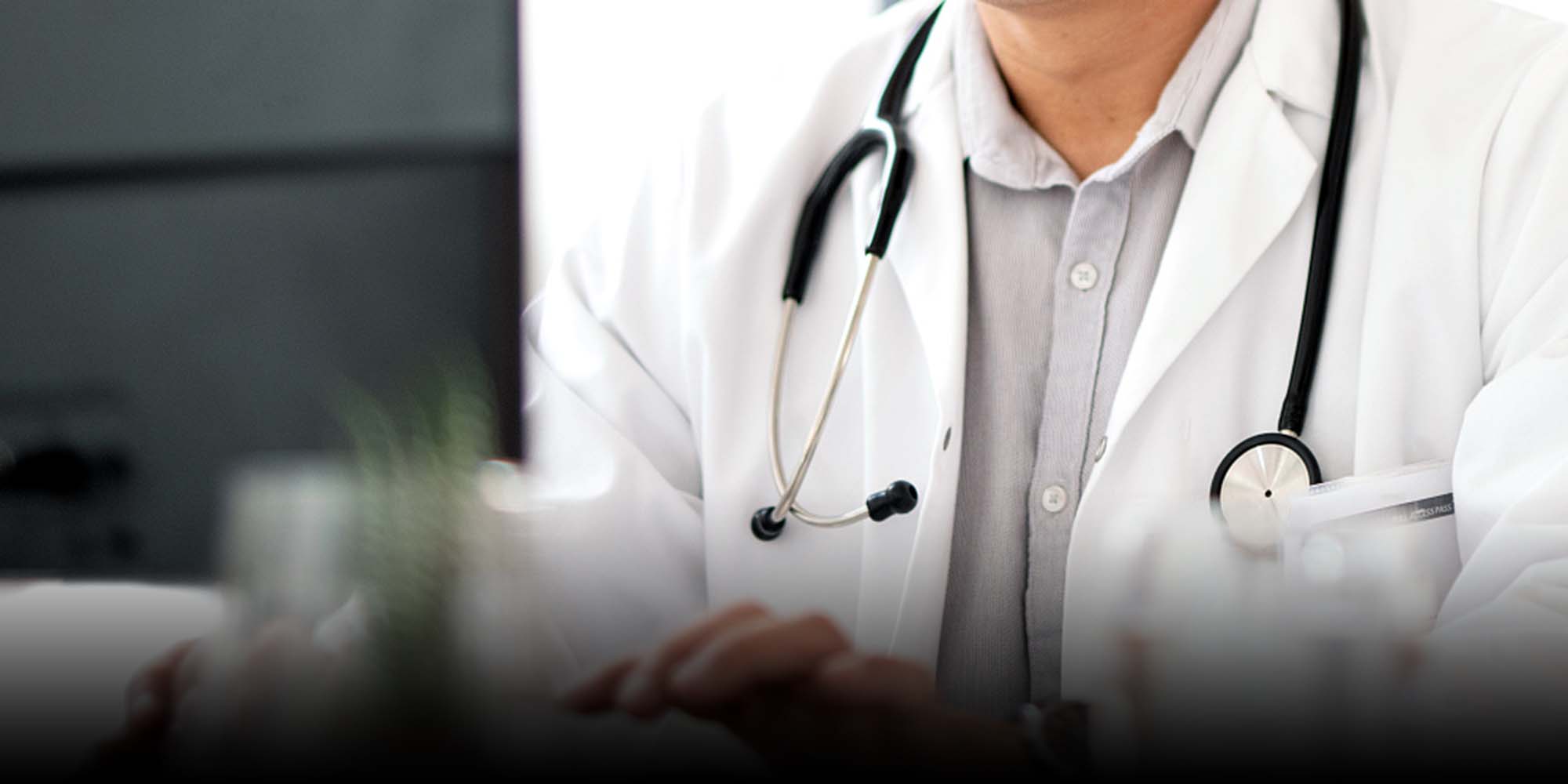 NEWS
Celebrity Doctor Investigated for Allegedly Harassing Dozens of Women
Dermatologist Lin Xiaoqing blamed an assistant for inappropriate messages sent from his social media account.
A celebrity dermatologist with 1.6 million social media followers has been suspended by his hospital pending an investigation over claims that he sexually harassed at least 75 women.
In a post Thursday on microblogging platform Weibo, a woman posted screenshots of her chat history with the doctor, Lin Xiaoqing, in which he appeared to ask her intimate and inappropriate questions, such as whether she slept naked and what kind of underwear she wore.
"At first, I thought that because he's a doctor, he just wanted to know more about his potential patients, and that it might be inconvenient for him to ask such questions at the clinic," wrote the alleged victim, who was not Lin's patient. "But then the questions became more and more inappropriate."
After the post sparked online backlash, Lin responded Friday, saying the problematic messages had not been sent by him, but by an assistant he had supposedly entrusted to manage his Weibo account, which was inaccessible by time of publication. (Update: In a Weibo post on May 20, Lin admitted that he, not his assistant, had sent the harassing messages, and that he had received an unspecified punishment from his hospital.)
In a follow-up Weibo post Saturday, the alleged victim said dozens of women — 74 in total, including a 17-year-old girl — had contacted her to share their own experiences of the doctor's alleged harassment. Apart from the whistleblower, another woman posted to say that Lin had harassed her in 2015, suggesting his inappropriate behavior toward women dates back at least half a decade.
A spokesperson for Lin's employer, First Affiliated Hospital of Fujian Medical University in eastern China, told Sixth Tone on Saturday that Lin has been suspended and is under investigation. "Whatever Lin may have said online is a personal matter and has nothing to do with our hospital," said the staff member, who would not give her name.
"This is definitely sexual harassment," Lü Xiaoquan, a lawyer at Qianqian Law Firm in Beijing, told Sixth Tone. "According to China's civil code that came into effect this year, sexual harassment is characterized by two elements: one is violating someone else's will, the other is behavior that is sexual in nature. This case meets both criteria."
Lü, who provides legal services for abused women, said that if there are many victims, Lin could be punished with up to 10 days' police detention under China's Public Security Administration Punishment Law, even if the victims decline to file lawsuits. However, he added that it would likely be difficult to hold the hospital accountable for Lin's behavior: While the law says employers are responsibile for preventing sexual harassment by their staff, it fails to specify penalties for breaches of conduct.
China has seen several cases of sexual harassment perpetrated by doctors in recent years. According to a verdict document in China's state-run repository of legal decisions, a doctor in the northern Hebei province was accused in 2019 of touching and kissing a 14-year-old patient's breasts during an examination, resulting in a two-year prison sentence. And in 2018, a doctor at a university in the central Henan province was fired after administering "breast cupping" on female patients.
According to Lü, a doctor sexually harassing patients is a classic example of abuse of authority, which is clearly forbidden under China's civil code.
Editor: David Paulk.
(Header image: People Visual)