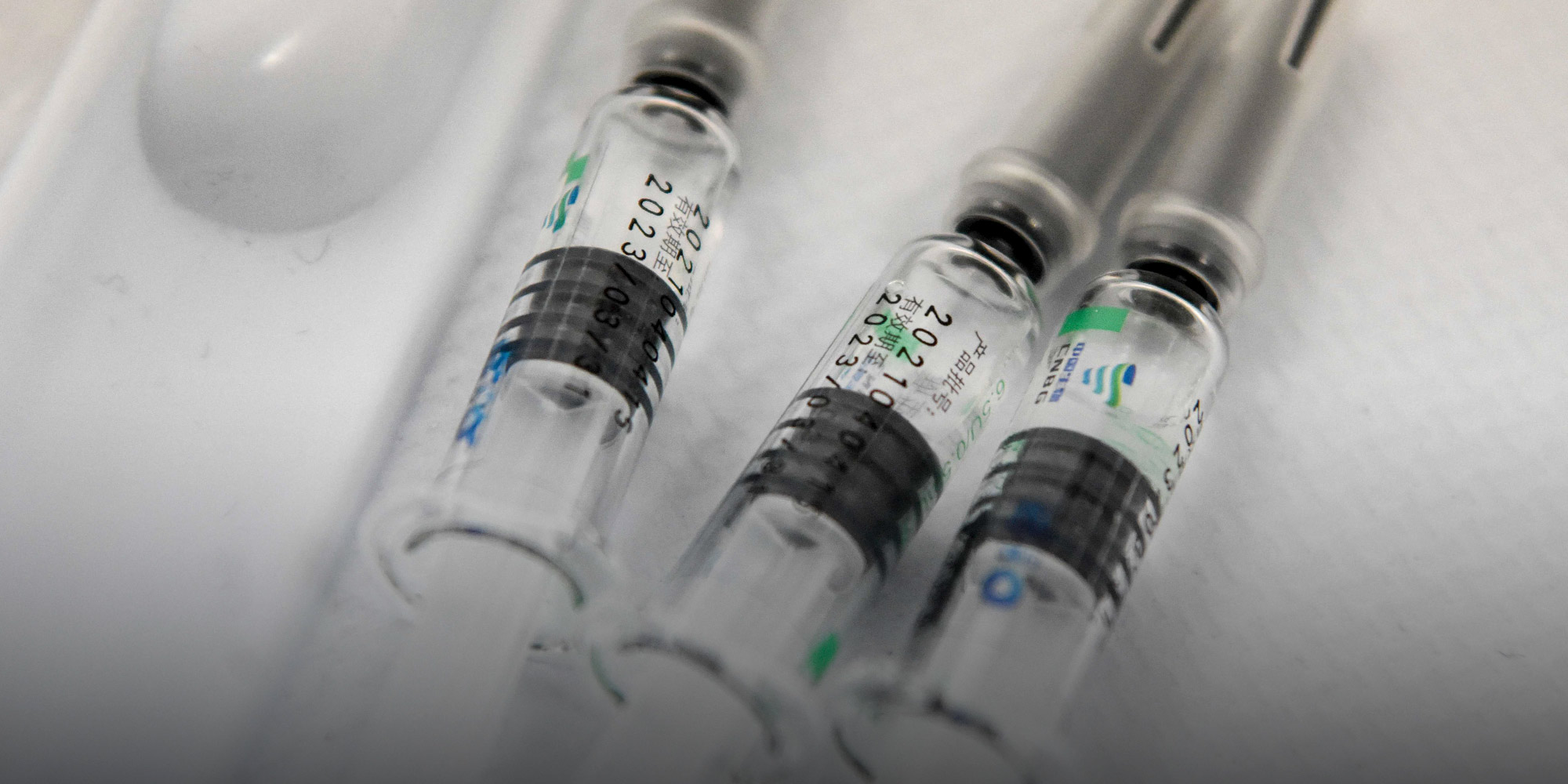 NEWS
WHO Approves First Chinese COVID-19 Vaccine for Emergency Use
While Sinopharm's product is less effective than some vaccines developed in the West, the fact that it is easier to store and distribute could make it a practical choice for less-developed countries.
The World Health Organization on Friday approved a Chinese COVID-19 vaccine for emergency use, a validation that could expedite the approval and distribution of the shot worldwide.
The vaccine, dubbed BBIBP-CorV, is manufactured by the Chinese state-backed pharmaceutical company Sinopharm. It is the first COVID-19 vaccine from China and the sixth globally to receive WHO backing. Previously, the organization had approved shots made by U.S.-based Moderna and German firm BioNTech for emergency use.
The designation will allow China to start providing vaccines to Covax, a global partnership led by the WHO that aims to send COVID-19 shots to less-developed countries. The Chinese government announced it would join Covax last October.
"The addition of this vaccine has the potential to rapidly accelerate COVID-19 vaccine access for countries seeking to protect health workers and populations at risk," Dr. Mariângela Simão, the WHO's assistant director-general for access to health products, said in a press release.
With most rich countries launching ambitious inoculation drives to vaccinate their residents, those living in poorer countries are still waiting for shots. During a recent meeting, WHO Director-General Tedros Adhanom Ghebreyesus reported that 82% of all shots administered worldwide had gone to high- or upper middle-income countries, while only 0.2% had been sent to low-income nations.
"Vaccine equity is the challenge of our time," Tedros said during the meeting. "And we are failing."
According to Friday's announcement, the authorization is based on evidence provided to the WHO's expert committee which suggested that the Sinopharm vaccine is 78.1% effective in preventing COVID-19. While Sinopharm has not released detailed data from its large-scale human trials of BBIBP-CorV, the expert committee published the data this week.
Although the WHO recommends the vaccine for all adults over 18 years old, only a few participants older than 60 were enrolled in Sinopharm's clinical trials. Despite the committee being unable to determine the vaccine's efficacy among seniors, the WHO's authorization includes this age group because preliminary data suggests "the vaccine is likely to have a protective effect in older persons."
Chinese regulators approved BBIBP-CorV for the general public in December. Though its efficacy rate is lower compared with vaccines made by Moderna and others, the Sinopharm shot is easier to store and distribute. So far, it has been authorized in over 45 countries and jurisdictions.
CoronaVac, another Chinese vaccine made by Beijing-based pharmaceutical company Sinovac, is still waiting for WHO approval after being assessed alongside BBIBP-CorV at the same meeting last week.
Editor: David Paulk.
(Header image: Syringes prepared with doses of a Sinopharm-developed COVID-19 vaccine in Skopje, North Macedonia, May 6, 2021. Robert Atanasovski/People Visual)