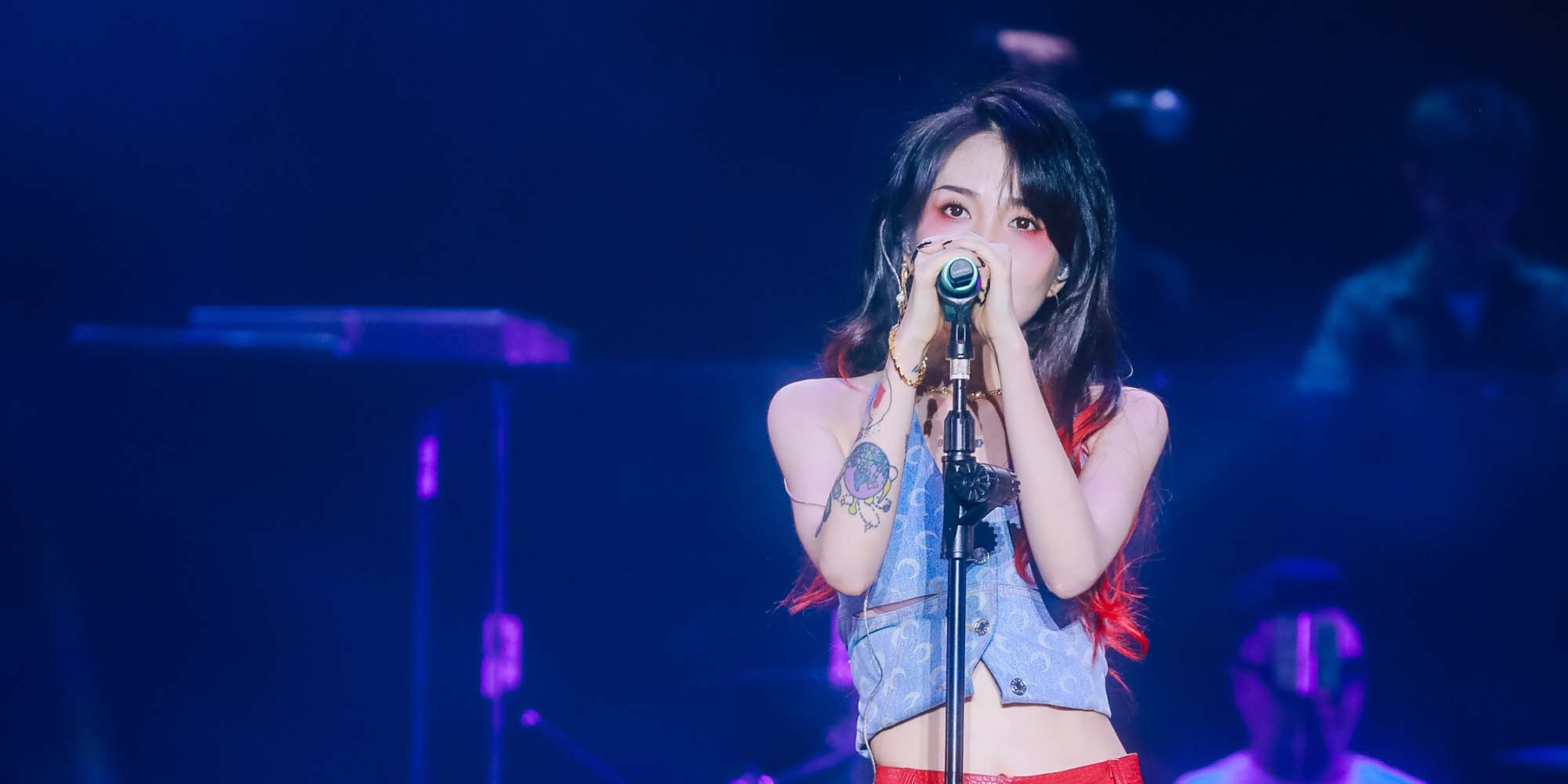 NEWS
For China's Celebrities, Gender Debates Are Full of Pitfalls
A rapper's quip about gender equality has set Chinese social media atwitter.
Lately, Chinese social media is frequently buzzing with topics that touch on gender, such as divorce reforms, sexist commercials, and — as many celebrities have learned the hard way — comments that many online feel don't pass muster.
The latest public figure to set off a gender debate is popular female rapper Nineone, whose comments at a music festival on Sunday set off a fierce online discussion this week, with a related hashtag racking up over 1 billion views on social media site Weibo by Friday evening.
"Boys also have dreams. They want to be athletes and gamers, but when they reach 18, their dreams turn into buying a house and a car," Nineone said, referring to the items men are commonly expected to own in China before they are considered marriage material. "We should give our beloved boys some tolerance and understanding. Girls should also be themselves. That's what gender equality is."
However well-intentioned Nineone's remarks, many online felt that the rapper, who rose to fame through reality TV shows "Youth With You" and "Rap of China," was siding with men when women are the obvious victims of gender inequality in Chinese society.
"What she said isn't wrong, but isn't our society already very charitable toward men?" wrote one Weibo user in an upvoted comment. "Why does it sound like she believes women are responsible for ruining men's dreams?" said another.
The Nineone controversy echoes a discussion that arose after comments in March by another female artist, singer Jike Junyi, who is known for her powerful voice and unconventionally dark complexion.
"We aren't calling for feminism, we're hoping for equality," Jike wrote on Weibo after being invited to a United Nations Population Fund event on sex selection. She came under fire for misunderstanding and stigmatizing feminism, with critics arguing that all feminists want is equality. After a huge online backlash, Jike edited her post and deleted the offending sentence.
For Bai Meijiadai, a lecturer at the School of Communication and Journalism at Liaoning University in northeastern China, the debates are mostly a result of celebrities failing to understand gender issues.
"Although I believe Nineone's and Jike's intentions were good, they lack a proper understanding of feminism and the structural issues behind it," Bai told Sixth Tone. "Understanding the feminist movement requires a lot of research. It's not enough to just apply common sense."
In recent years, gender issues have made their way from niche online communities to more mainstream platforms, aided by TV shows such as "Sisters Who Make Waves," a talent show featuring women over the age of 30 that marketed itself as breaking with sexist notions of youth. But that show, too, sparked gender debates, with critics saying its interpretation of feminism was shallow and oriented toward "commercially correct feminism."
The fact that celebrities are commenting on gender topics is also a reflection of feminism being misunderstood as a consumption-driven lifestyle, Bai said.
"Even if these celebrities know very little about feminism, they might feel the desire or obligation to discuss it," she said. "But their knowledge about the issue is disproportionate to their influence."
Editor: Kevin Schoenmakers.
(Header image: Rapper Nineone performs at a music festival in Changsha, Hunan province, May 3, 2021. From @BullsNINEONE乃万- on Weibo)