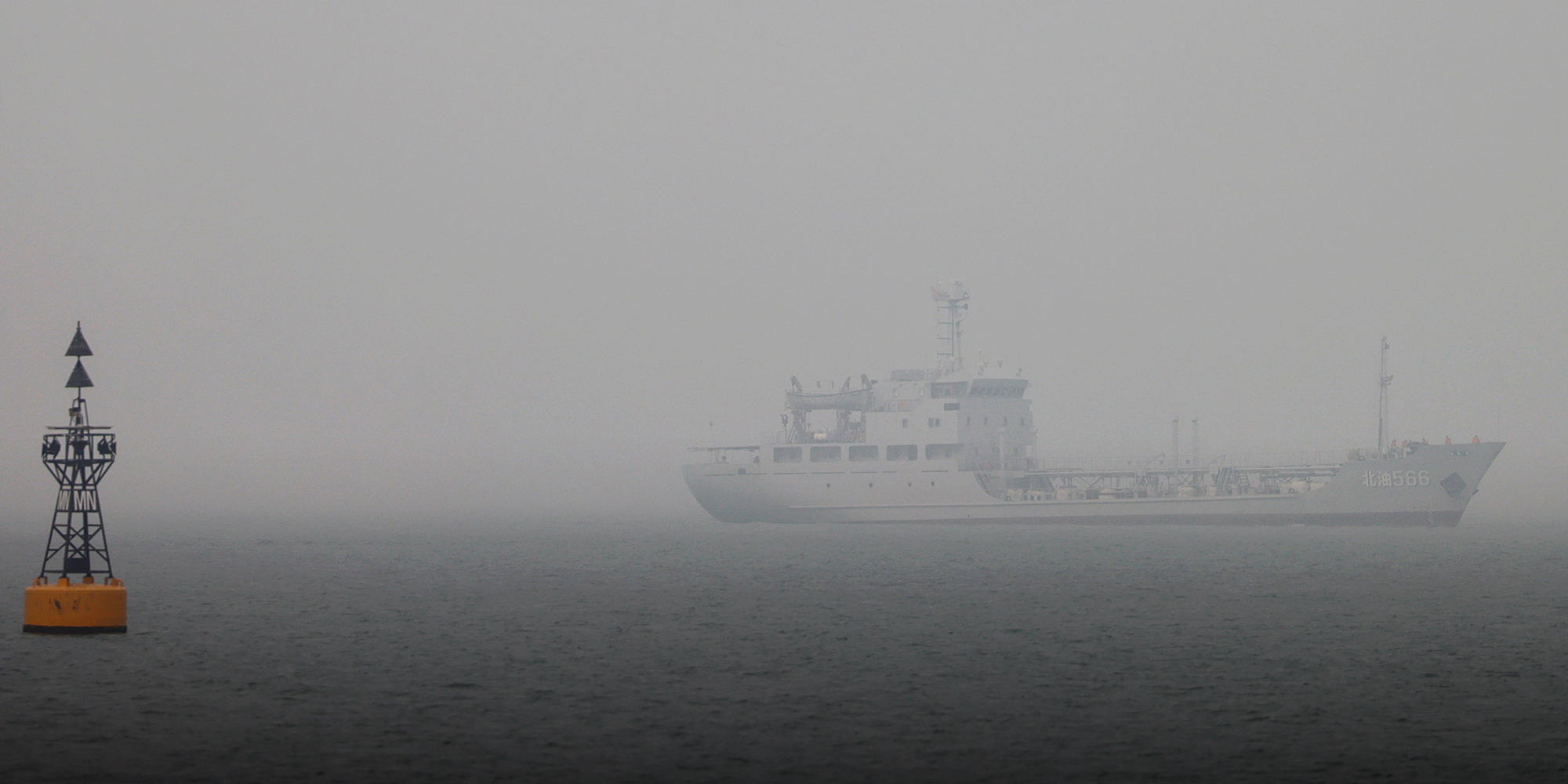 NEWS
Tanker Collision Sees 400 Tons of Oil Spilled in Yellow Sea: Report
Normal operations at Qingdao's busy port have not been disrupted, and 12 clean-up ships have been dispatched to the scene of the accident.
Around 400 tons of oil have been spilled in the Yellow Sea off the coast of the eastern Chinese city of Qingdao after a Liberia-registered oil tanker on Tuesday collided with a Panama-flagged cargo ship, the Shandong Maritime Safety Administration said Thursday.
Twelve clean-up ships were dispatched to contain the oil spill, the maritime authority said, adding that the collision had happened around 40 nautical miles (74 kilometers) from Qingdao's port, one of China's largest hubs for international trade and shipping.
An official with the Shandong Maritime Safety Administration told Sixth Tone that an analysis of the type of oil released into the sea is underway. "We've never seen this kind of spill before, so it's going to take some time," he said.
Oil tanker A Symphony collided with cargo ship Sea Justice on Tuesday morning. While there were no casualties, a "small amount" of oil could be seen on the ocean's surface, the Shandong Maritime Safety Administration said Wednesday.
The same day, several residents of Qingdao took to microblogging platform Weibo to complain that they smelled a strong, petroleum-like odor which they associated with the spill. A resident of Qingdao's Huangdao District told Sixth Tone she had smelled gasoline in her university dormitory on Wednesday, although the air had improved by Thursday.
The official at the Shandong Maritime Safety Administration said experts are still evaluating the oil spill's potential impact on ocean and coastal ecosystems, and referred Sixth Tone to the maritime authority's official channels for further updates.
In its statement Thursday, the Shandong Maritime Safety Administration said the collision has not affected ships entering and leaving Qingdao's port. Two days earlier, the authority had told ships to maintain a distance of at least 10 nautical miles from the site of the spill.
According to Reuters, the 150,000 metric tons of bitumen blend, a mixture of heavy crudes, that A Symphony was carrying at the time of the collision is owned by a Hong Kong company.
In January 2018, a Panama-registered tanker carrying 136,000 tons of light crude oil collided with a Hong Kong-registered bulk cargo ship around 160 nautical miles from the Yangtze River estuary, raising concerns among environmentalists and fish farmers.
Editor: David Paulk.
(Header image: A navy vessel is seen through fog after an oil spill off the coast of Qingdao, Shandong province, April 29, 2021. Carlos Garcia Rawlins/Reuters/IC)