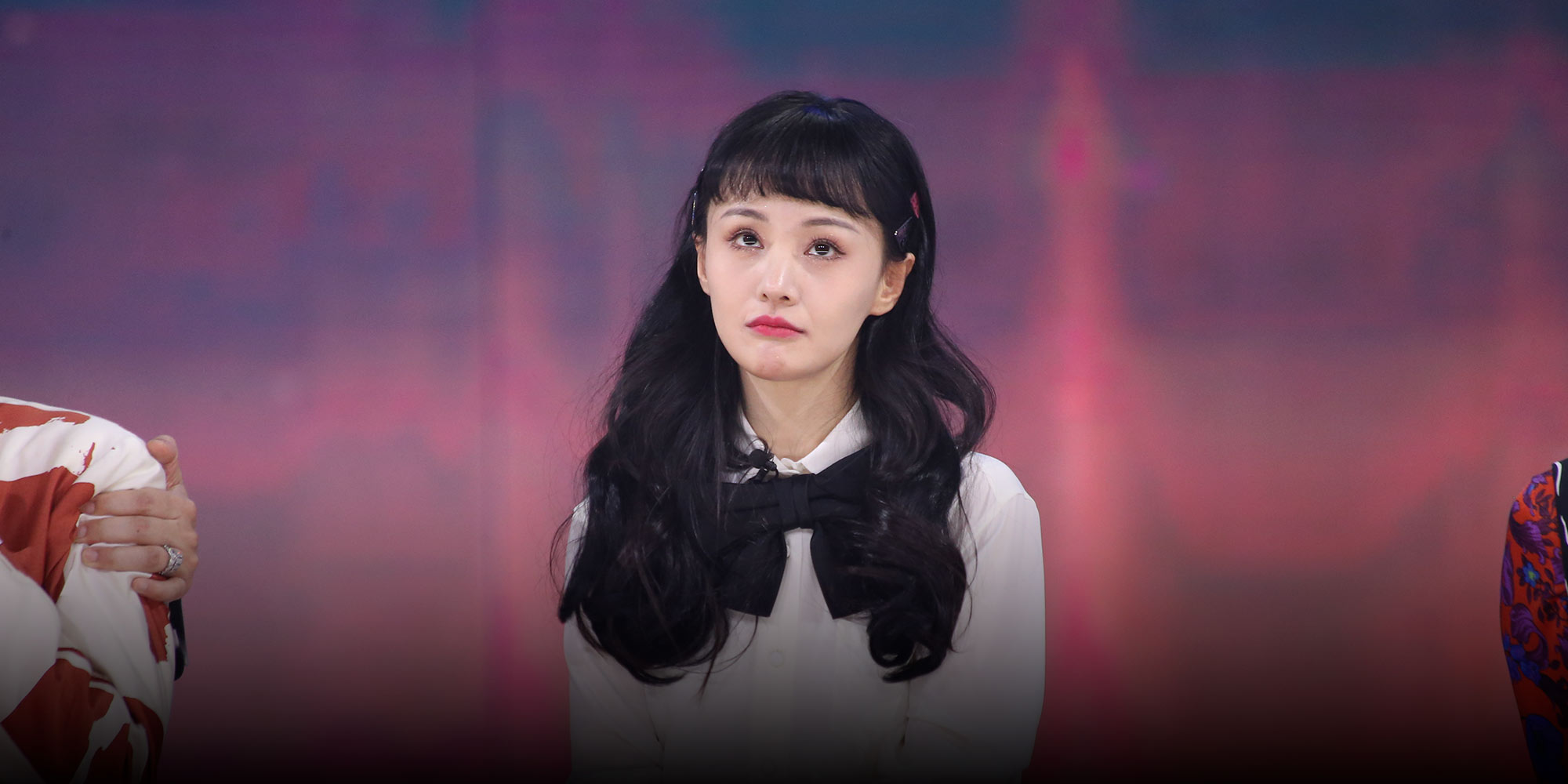 NEWS
Months After Surrogacy Scandal, Actor Investigated for Contract Fraud
Days earlier, Zheng Shuang's ex-husband alleged that she had received 160 million yuan for her latest TV project, even though her contract stipulated less than a third of this amount.
A Chinese actor who became embroiled in a surrogacy scandal earlier this year is now being investigated following her former partner's allegations of contract fraud.
Zheng Shuang, known for her roles in shows like "Meteor Shower" and "Love O2O," acknowledged the investigation for so-called yin yang contracts — whereby actors agree to a modest salary on paper to avoid scrutiny from the authorities but get paid far more under the table — in a post Thursday on microblogging platform Weibo.
"The tax department is in the process of verifying my contract, personal taxes, and all relevant financial documents," the actor wrote in her brief post. "I will cooperate with the investigation and accept its findings, which will be made public."
Days earlier, Zheng's former partner Zhang Heng had posted a five-minute video on Weibo supposedly detailing how Zheng and her family had received 160 million yuan ($24.7 million) for a 77-day shoot for the unreleased TV show "Qiannü Youhun," or "A Chinese Ghost Story" — amounting to 2.08 million yuan per day — even though the contract she had signed stipulated a salary of 48 million yuan.
Yin yang contracts first gained national media attention in May 2018, when actor Fan Bingbing — at the time, one of China's biggest and most recognizable stars — was accused of fraud by a well-known former TV presenter. Aside from issuing an apology in October, Fan disappeared from the public eye for nearly a year, during which time her productions were canceled and she was given the lowest possible score on a semi-official "social responsibility assessment" of Chinese celebrities.
With Fan's scandal shedding light on what many in China's entertainment industry knew to be an open secret, several central authorities — the tax administration, culture ministry, publicity department, and media regulator — announced new restrictions in June 2018, stipulating that actors' salaries should not exceed 40% of a given production's total costs. In addition, three online video platforms and six film and television production companies jointly announced that, for their future projects, individual actors would not be paid more than 1 million yuan per episode, and their total pay would not exceed 50 million yuan.
Zhang included screenshots of chats purportedly between Zheng and her mother in his video to show that the actor, despite earning millions from her shows, had lied about the cost of an airline ticket to claim more money in reimbursement; had once consumed products at a supermarket and left without paying for them; and had talked about abandoning her sick dog because of the cost of the animal's medical treatment.
Dogs aren't the only living things Zheng has been accused of turning her back on. When her ex-husband revealed in January that he and Zheng had two young children together, many online accused her of abandoning them after her marriage fell apart. In addition, because Zhang and the children live in the U.S. and Zheng's fans were unaware that she had kids, rumors swirled that she had traveled to the country for surrogacy — an illegal and highly taboo topic in China.
Zhang's video has gone viral on Chinese social media, with a Weibo hashtag translating to "daily income of 2.08 million yuan" garnering over 580 million views by Friday morning. Many on the site have made tongue-in-cheek comparisons between Zheng's exorbitant pay and their own considerably more humble salaries.
"What does 2.08 million yuan mean? For ordinary wage earners making 6,000 yuan a month, they would need to work for nearly 29 years (to earn that much)," wrote one user.
Although images included in the video of the contract Zheng signed for "A Chinese Ghost Story" suggest that she is the show's lead actor, her name is not listed on Douban — a social platform that combines the film and TV ratings of IMDb with the forum feel of Reddit — on the retitled show's official page.
In a video report Wednesday, state broadcaster China Central Television said Shanghai's tax bureau and Beijing's television bureau have launched a joint investigation of Zheng and the alleged yin yang contract.
Editor: David Paulk.
(Header image: Actor Zheng Shuang participates in an event in Wuxi, Jiangsu province, Dec. 22, 2020. People Visual)