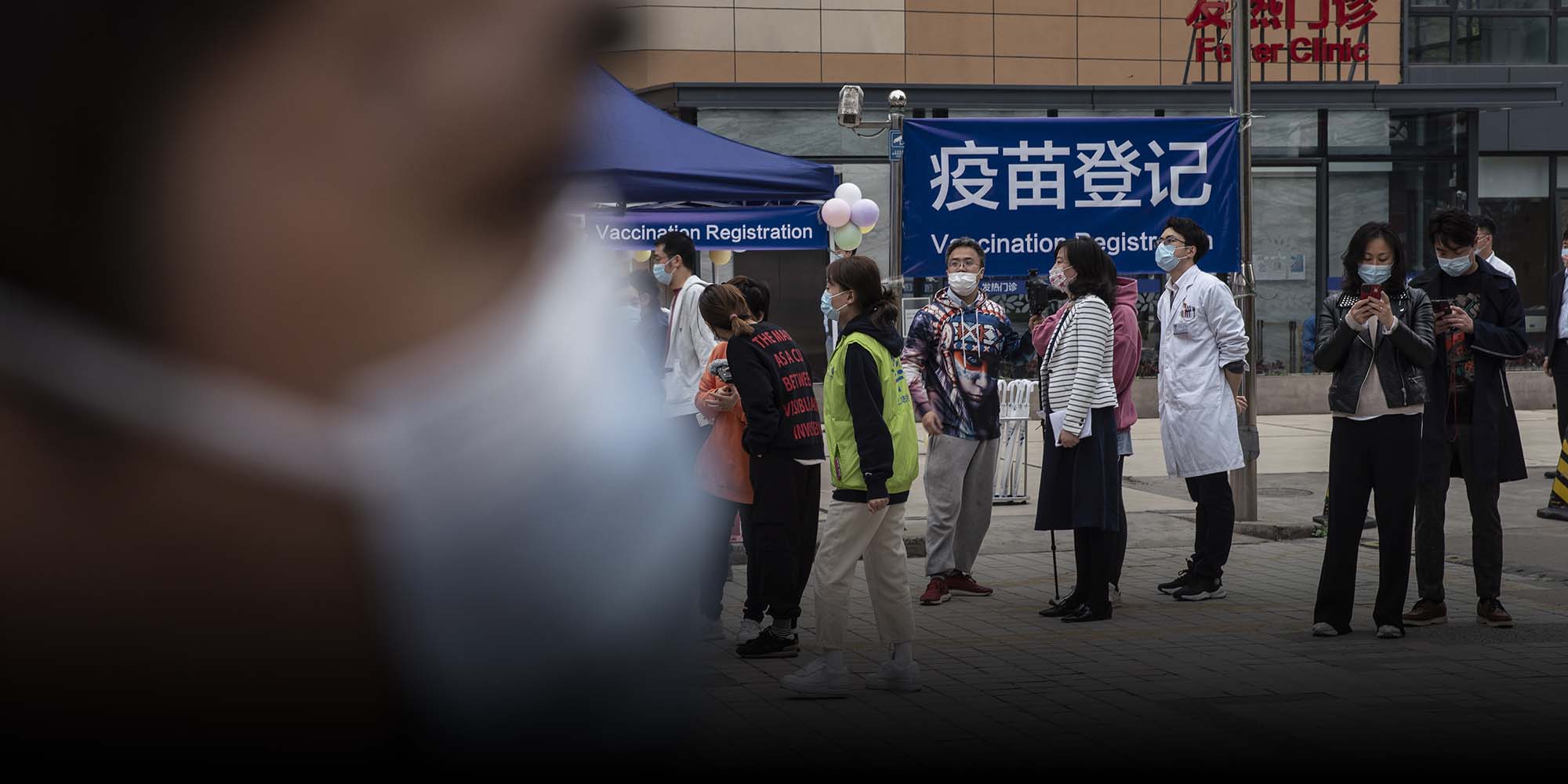 NEWS
Shanghai Offers Locals Cash, Groceries to Get COVID-19 Vaccine
The city is just the latest in China to offer incentives as the country strives to inoculate 40% of its population by June.
Some districts in Shanghai are now offering a variety of incentives, including cash rewards, to encourage more residents to get vaccinated against COVID-19 as China ramps up its mass inoculation campaign.
Residents who got the vaccine have also been receiving handouts ranging from money to rice to cooking oil, according to screenshots of the campaign circulating on social media this week.
However, none of the city's districts have officially publicized the incentives, and the northern Yangpu District on Tuesday dismissed claims that it was offering a chance at a free staycation in a five-star hotel and tickets to the upcoming China Flower Expo to residents who got their jabs.
Zhu Chenxi, a local college student, said he was able to get 180 yuan ($28) after receiving his first dose of the vaccine Tuesday in Baoshan District. The 18-year-old said he'd heard about the offer from a friend and had traveled over an hour to get vaccinated in the district.
"I didn't plan to get the vaccine right away, as I didn't feel there was any rush," Zhu told Sixth Tone. "I still would have got the shot even if there wasn't any such offer, just not now."
Zhu said he received the money through online payment app Alipay the day after his inoculation appointment.
By Wednesday, China had administered over 243.9 million doses of COVID-19 vaccines, more than any country in the world. China plans to vaccinate 40% of its population by the end of June, but experts say reaching herd immunity could still be a long way off, given the campaign's modest pace so far.
The incentives in Shanghai are the latest example of local governments trying to persuade residents who, with no major domestic outbreaks in weeks, aren't in a rush to get vaccinated, even as public health officials are urging them to do so. The island province of Hainan announced a 150 yuan "travel subsidy" as a reward for getting the shots, while Beijing's Daxing District offered supermarket vouchers.
However, such incentives are not limited to Chinese cities. While Moscow served up ice cream to encourage residents to get COVID-19 shots, restaurants in Dubai gave discounts for vaccinated diners. The U.S. state of West Virginia even announced a $100 savings bond in return for getting the vaccine this week.
According to a joint survey by domestic media outlet Southern Weekly and Dingxiangyuan, an online platform for health professionals, 81% of some 12,600 respondents said they were willing to get a shot. And a global Ipsos-World Economic Forum survey indicated that people in China are among the most determined to get a COVID-19 vaccine, with their only hesitation stemming from the perceived minimal risk of contracting the disease in the country.
Editor: Bibek Bhandari.
(Header image: People wearing face masks stand in line outside a COVID-19 vaccination center for foreign nationals in Shanghai, April 3, 2021. Shen Qilai/Bloomberg via Getty Images/People Visual)