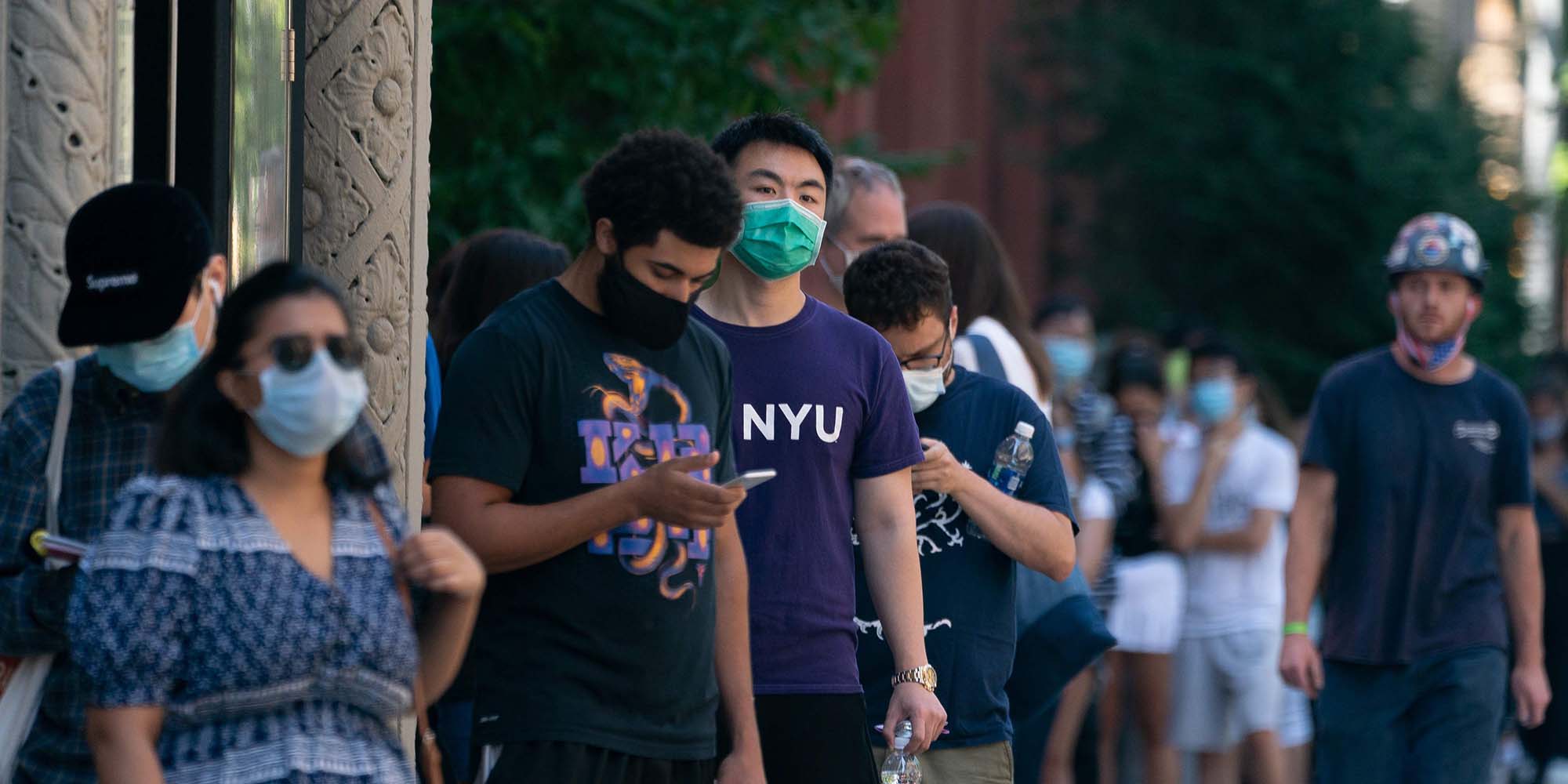 NEWS
US Relaxes Entry Restrictions on Students Traveling From China
Finally, Chinese people traveling to America for school won't have to take a 14-day detour in a country not affected by the Trump administration's travel bans.
After more than a year in limbo, Chinese international students may soon be able to attend American universities by traveling directly from their home country.
In a notice published Monday, the U.S. State Department said students from China and several other countries and regions, as well as certain academics participating in visitor exchange programs, can now qualify for a National Interest Exception (NIE) allowing them to travel to the United States. Other groups covered include journalists and those "seeking to provide vital support for critical infrastructure."
Chinese students with valid F-1 or M-1 visas automatically qualify for the NIE and are thus eligible to travel to the U.S. for the upcoming fall semester, the notice said.
In a Chinese-language press release Tuesday, the State Department said the U.S. government recognizes the challenges the COVID-19 pandemic has presented for universities and their students, and expects international students from many countries including China to return to domestic campuses this fall.
Since the Trump administration announced restrictions on travelers from China in January of last year, many Chinese students enrolled at American universities have needed to travel to a stopover country not targeted by a U.S. travel ban and remain there for at least 14 days before proceeding on to America.
Chinese students who haven't been able to make these convoluted travel plans have instead relied on remote learning — which can be especially challenging in China, given the 12 to 15 hour time difference with the U.S.
Karen Wu, sophomore majoring in economics at the University of Wisconsin, told Sixth Tone that online courses have made her feel estranged from her classmates and professors, and have eroded her enthusiasm for learning.
Though students in a similar situation to Wu will likely book travel directly to the U.S. following Monday's announcement, she said she still plans to fly via Singapore, as she has already booked flights and nonrefundable accommodation in an approved quarantine hotel.
Moreover, the price of direct flights from China to the U.S. "soared too high" after the State Department's announcement, Wu said. "Since I will transfer through Singapore, I can also enjoy a couple days' holiday there."
Yaqi Liu, a 24-year-old art administration grad student at Columbia University in New York, said she returned to China last September due to concerns about how rapidly the coronavirus was spreading in the U.S. At that time, she was hoping she would be able to travel back to the U.S. the following spring, but the lingering travel ban scuttled those plans — until now.
"I feel so much relief with this new regulation," she said. "We've waited a long time to hear this good news."
Editor: David Paulk.
(Header image: Students from New York University wait to get coronavirus tests before the start of the fall semester, Aug. 18, 2020. Bryan R. Smith/People Visual)