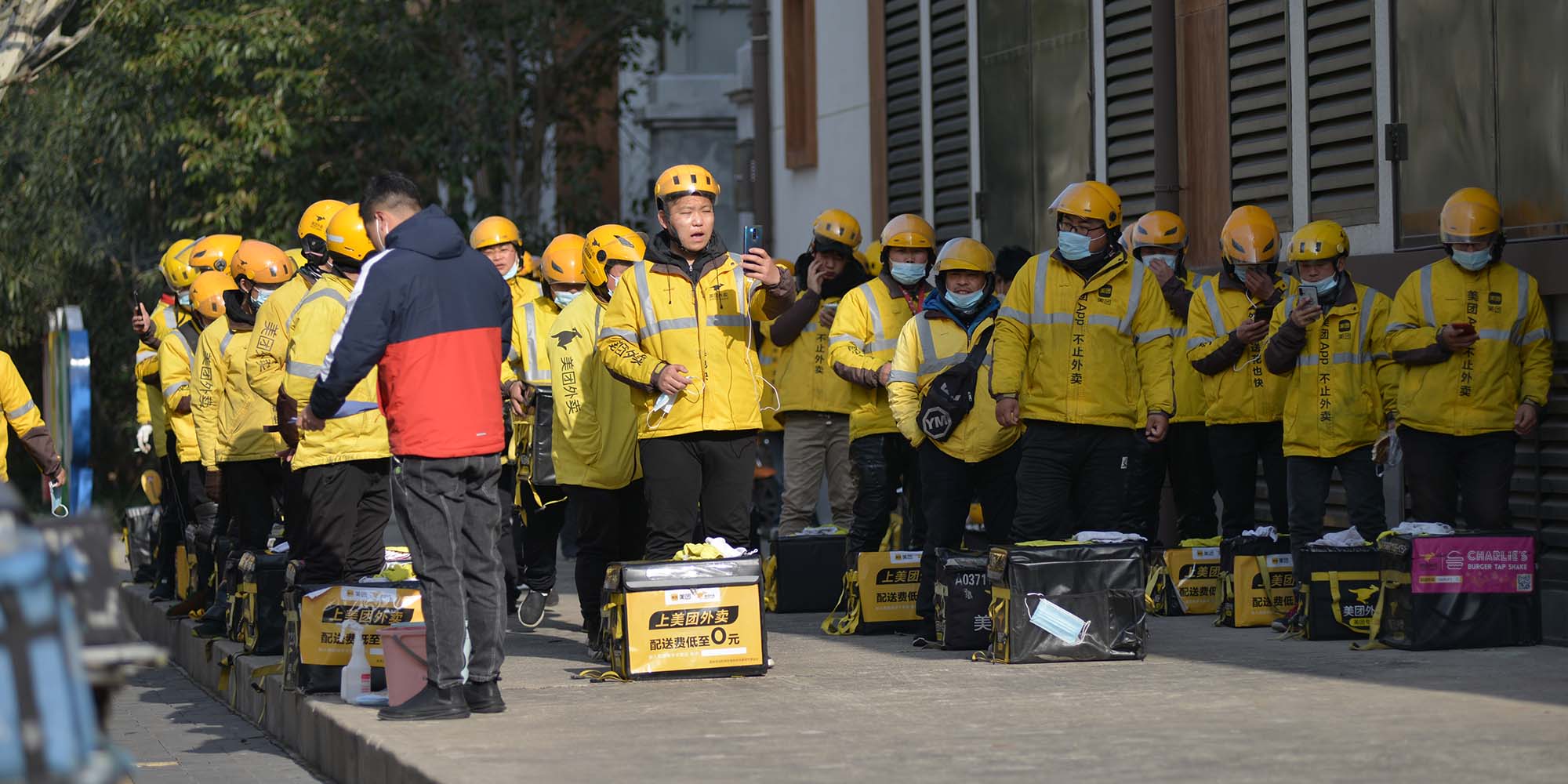 NEWS
China Opens Antitrust Probe Into Food-Delivery Giant Meituan
The move comes after internet giants Alibaba, Tencent, and Baidu were all fined as part of an ongoing government clampdown on anti-competitive practices.
Food-delivery platform Meituan has become the latest Chinese internet giant to face an investigation by the country's antitrust watchdog.
The State Administration for Market Regulation (SAMR) is looking into whether Meituan's use of exclusivity arrangements with merchants, known as "pick one of two," constitutes monopolistic behavior, it said in a brief statement released after Chinese markets closed Monday.
There have long been instances of online retailers taking advantage of their dominant market positions, such as incentivizing vendors to use their platform exclusively, forgoing all competitors. China issued new antitrust guidelines for the internet economy in February as part of a drive to clamp down on monopolistic behavior in the country's internet sector.
Last month, the SAMR fined 12 firms including Tencent Holdings and Baidu for violating the anti-monopoly law in deals they had signed, and on April 10 handed Alibaba Group Holding, which backs Meituan rival Ele.me, a record 18.2 billion yuan ($2.8 billion) penalty for monopolistic behavior.
Tencent-backed Meituan has business in catering, takeaway, and fresh food retail, as well as hotels, travel, and entertainment. It operates in 2,800 counties, districts, and cities in China.
Meituan's shares have lost nearly 35% of their value in the past two months, after rising to a record 460 Hong Kong dollars on Feb. 19. They closed 0.5% lower on Monday.
At the beginning of last year, China began making revisions to its antitrust law for the first time since it took effect in 2008, adding major changes to deal with abuse of market dominance.
This is an original article written by Tang Shihua of Yicai Global, and has been republished with permission. The article can be found on Yicai's website here.
(Header image: Meituan drivers attend a morning meeting before starting the day's food deliveries in Shanghai, Feb. 3, 2021. People Visual)