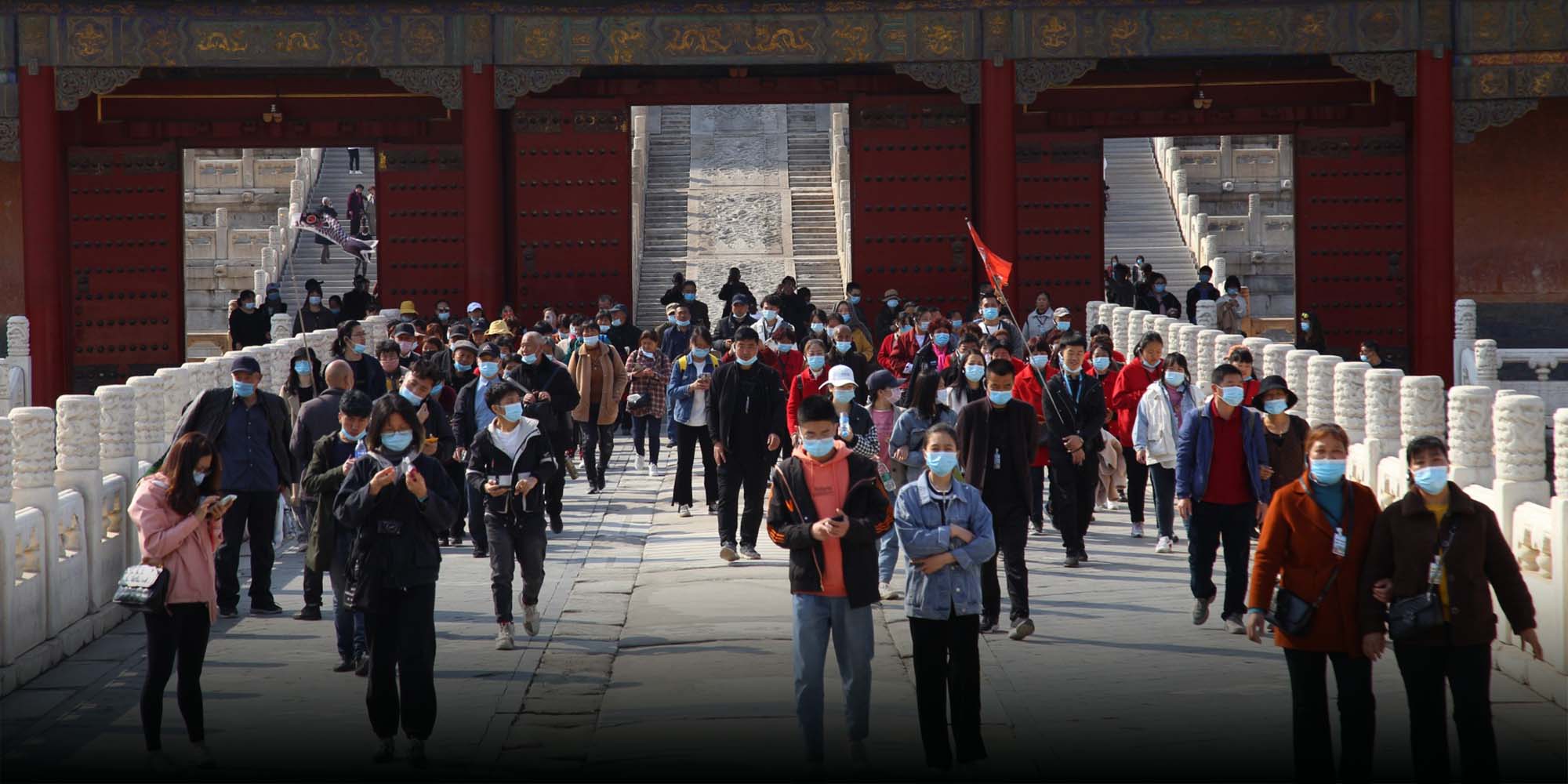 NEWS
With COVID-19 Alarms Off, China Eyes Huge Labor Day Travel Rush
Some 200 million trips are planned during the five-day holiday, potentially surpassing the same period in pre-pandemic 2019.
Zhou Chengjie hasn't traveled outside her hometown of Shanghai since January 2020, when China's focus was turning entirely to COVID-19. But she is determined to travel during the upcoming five-day Labor Day holiday, even if it means a pinch to her purse.
"It didn't occur to me that traveling would be so expensive," Zhou, 32, told Sixth Tone, adding that she'd spent over 35,000 yuan ($5,400) on flights to and four nights' hotel accommodation in the southern city of Sanya, popularly known as China's Hawaii due to its similar topography. "My husband and I decided to stay in a relatively cheaper hotel for two days since the high-end one we also booked cost way more than we had expected."
Like previous years, China has extended its Labor Day holiday to five days hoping to boost the country's pandemic-battered tourism industry. Many Chinese who were either unable to travel or had postponed their trips during the Lunar New Year holidays because of sporadic coronavirus outbreaks are looking at the May 1-5 holiday as an opportunity for a much-needed break.
According to industry estimates, about 200 million trips are expected to happen as people journey relatively freely across China, thanks to the country's success at containing coronavirus outbreaks. Such travel projections would surpass even 2019's pre-pandemic holiday season.
Trip.com, China's leading online travel firm, said the number of air ticket bookings for the Labor Day holiday has increased by 23% from the same period in 2019. The average economy class ticket during the first week of May is priced at 1,021 yuan, higher than the average price for the same period in 2019, with Shanghai, Beijing, and Sanya ranking among the most popular destinations.
Train ticket bookings have also spiked, with most tickets for the day before the holiday selling out "in a second" after they became available for purchase on April 16, domestic media reported, citing data from online travel agency LY.com. Similarly, hotel reservations have seen a 40% increase from 2019 on travel booking site Qunar. The average price per night is 20% higher, with 8.1 times more bookings than last year.
Average hotel prices in popular destinations like Sanya have jumped by a massive 80.5% compared with the same period in 2019, domestic media reported. The average price per night in the resort town is as high as 1,696 yuan over the holiday period.
According to Trip.com, the volume of car rentals on the platform have seen a 126% jump compared with the same period in 2019. Nearly 90% of this demand is for cross-province travel.
Travel companies such as Shanghai-based 54traveler said the industry is looking at a boom in business next month. Its co-founder Fu Wenxian told Sixth Tone their domestic business will increase by 50%-70% during the Labor Day holiday, compared with the same period in pre-pandemic years.
The travel company was forced to shut down its business until last June, but Fu said they have seen a burst of enthusiasm from tourists this spring. All of their 130 trip packages offered in several destinations across China have been booked for the Labor Day holiday.
Guo Yang, an associate professor in Fudan University's tourism department, said the uptick in domestic travel is expected.
"It's a reasonable response to the depressed demand for travel caused by the pandemic," she told Sixth Tone. "However, with the development and popularization of global vaccines and the improvement of international digital health certificates, there's still a future on the horizon for global tourism."
Meanwhile, many travelers like Zhou are excited about the prospects of going on a vacation. She and her husband also hope they will once again be able to travel abroad after the pandemic subsides and international borders reopen.
"We feel relaxed now that we've both taken the vaccine," she said. "It's time to explore the unknown again."
Additional reporting: Chen Congcong; editor: Bibek Bhandari.
(Header image: Tourists visit the Forbidden City in Beijing, April 6, 2021. People Visual)