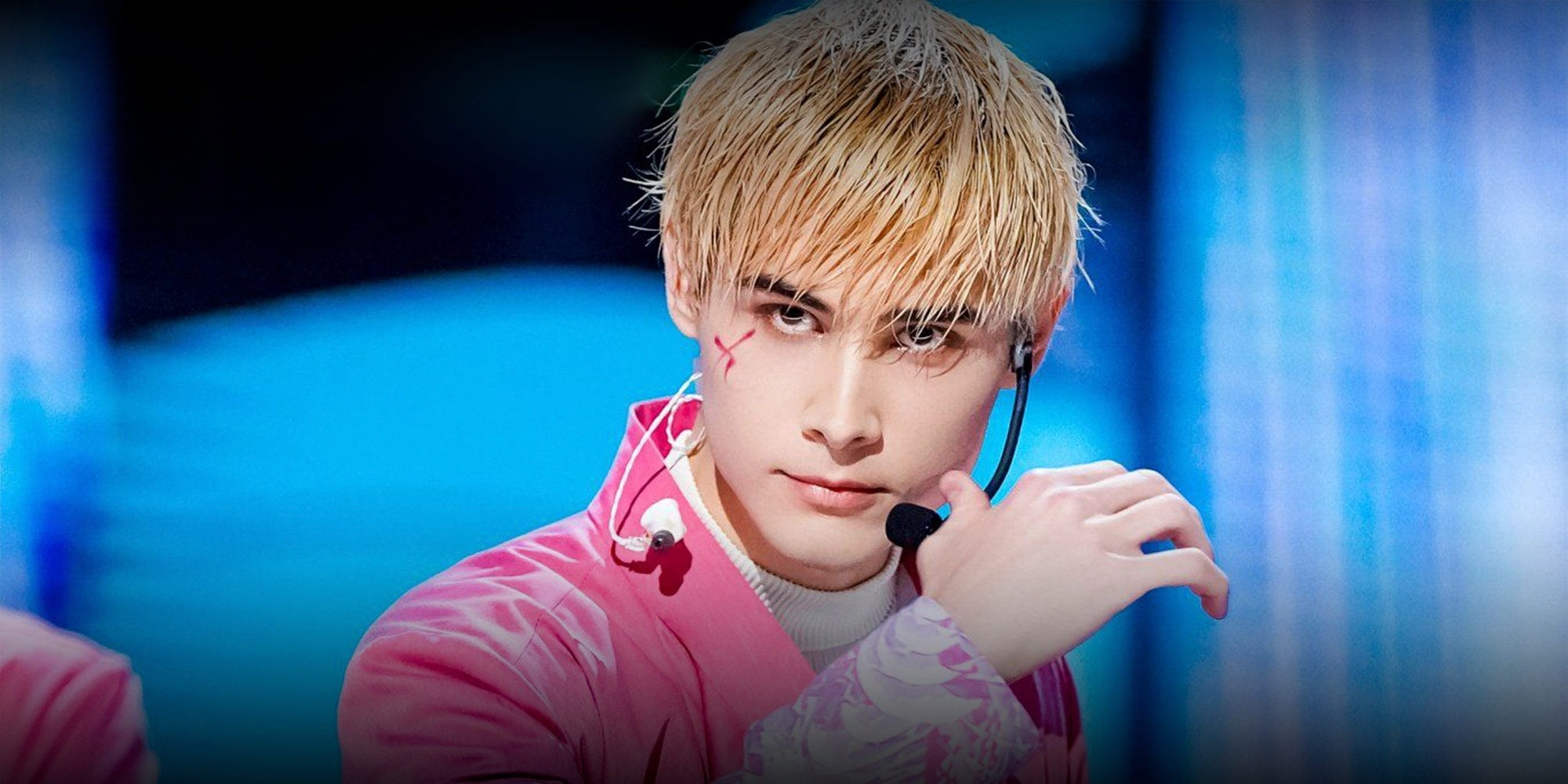 NEWS
Russian Man Overjoyed to Finally Lose Chinese Talent Show
When aspiring fashion designer Vladislav Sidorov, aka Lelush, reluctantly agreed to be on a Chinese reality show, he expected to be voted off immediately. Instead, he survived until the final vote.
The Saturday season finale of Chinese talent competition "Produce Camp 2021" saw 11 young singers selected for a new boy band that will soon go on tour and chase their dreams of stardom. Those who didn't make the final cut were devastated — all except one, that is.
For 27-year-old Vladislav Sidorov, a Russian man who was never supposed to be on the show in the first place, not being chosen for the 11-member boy band brought a flood of relief, and emancipation from a labor contract he probably should have read a bit more carefully.
A reluctant star
Sidorov, who used the stage name Lelush on "Produce Camp 2021," has lived in China for years. A native of the eastern port of Vladivostok, Sidorov moved to the northeastern city of Shenyang to study Mandarin at Liaoning University in 2015. In the years since, he has lived in several Chinese cities, studying and working as a model, a personal stylist, and a tour guide while saving up to start his own fashion company.
In late November, Sidorov was hired as an interpreter and assistant for two Japanese contestants on the Chinese talent show "Produce Camp 2021." According to an article last month in Southern Metropolis Daily, Sidorov was supposed to teach the two men Chinese and help them adjust to life in a new country. However, a few days before the show was due to start, a staff member asked him if he would consider becoming a contestant himself.
Sidorov's reluctant acceptance of this offer marked the beginning of his nightmare. He was soon uprooted from his normal life and transplanted into a dormitory on an artificial island in China's southern Hainan province with dozens of other contestants.
Unbeknownst to Sidorov at the time he signed his contract, participants on "Produce Camp 2021" must live on the set for as long as they remain on the show, staying in dormitories and practicing their song and dance routines all day, with no access to smartphones or computers. Anyone who leaves the show before being voted off faces a stiff financial penalty.
Sidorov dreamed of becoming a fashion designer. He did not want to become a Chinese Justin Timberlake, and his performance preparation reflected this. Still, despite Sidorov's half-hearted rehearsals and lack of natural singing or dancing ability, he managed to attract a legion of fans — some genuine, some ironic.
For his first performance, Sidorov sang "Jackpot," a morose Russian rap about the hardships of life and the importance of home. To his surprise and frustration, the voters ate it up.
"I feel really tired now," Sidorov said in an interview afterward. "I'm beginning to regret this..."
Shredded bamboo shoots
As in Japan, South Korea, and other parts of Asia, fan groups have carved out a large niche in Chinese popular culture. Existing for the sole purpose of elevating the online popularity or album sales of a celebrity "idol," such groups often adopt cute names in hopes of winning over new recruits. But because Sidorov was such an unconventional contestant, his fans chose an unconventional name for their collective: sunsi, which means "shredded bamboo shoots" and is also a homophone for "mean fans."
For months, the more Sidorov wanted to leave the show, the more his growing legion of fans voted for him. From an initial pool of 90 candidates, those failing to stand out were eliminated after each of three performance days, leaving just 25 ahead of Saturday's finale, including Sidorov.
"I noticed he was cute and different from the other contestants, and I had fun talking with the other sunsi on social media. We don't follow the same rules as typical fan groups," Olaf Zhang, a "Produce Camp 2021" watcher in her 20s, told Sixth Tone. "I thought, although Lelush is not an enthusiastic participant, he is a kind and warmhearted person."
Sidorov also became an unwitting ambassador of sang culture, a philosophy embraced by Chinese people who, having grown fed up with the rat race, reject ambition and hard work out of principle. "I can totally understand Lelush's reluctance when it comes to work," said Zhang. "I'm only working for money, instead of pursuing my real passions."
In a video posted to social media earlier this month, Liang Yong'an, a literature professor at Fudan University in Shanghai, said that although Sidorov was courageous for trying something new and unfamiliar, "his popularity is a testament to the anxiety of people who, when they reflect on their lives, realize they can't let go."
#FreeLelush
When asked about yet another successful performance last month, Sidorov responded dejectedly: "According to the show's rules, I won today. But to me personally, I failed again."
Indeed, the bamboo shoot army had turned out in full force, putting their unwitting idol in 10th place going into the finale. "Like I said before, I can hold on until the finale if I have to, but I never expected to be this high in the ranking," Sidorov said after his performance. "I feel super afraid standing here, but I have to trust that the voters will respect my choice and not overstep the bounds of propriety."
Sensing the contestant's genuine alarm, some Lelush fans relented. "We all know he doesn't like being an idol, and that he would be attacked if he won since he's not a very professional performer," said Zhang, adding that she had stopped voting for Sidorov after the third performance. "I just want to see him more. For him and the fans, getting to the final but not winning would be the best outcome."
Still, some more hardened bamboo shoots didn't agree with Sidorov's unwillingness to become a pop star, posting online comments like "It's my right to vote; I don't care about your feelings" and "I'm doing this for your own good; you don't really want to be a loser."
Critics say this kind of behavior reflects the rotten core of China's fan group culture. Sunny Wang, another Lelush supporter, blames "professional fans" — those who spend hours each day drumming up support for their idols online, almost like it's a full-time job — instead of casual fans. "Some professional fans joined our sunsi group and started posting that kind of stuff after realizing there's not a moneymaking opportunity here," Wang told Sixth Tone, referring to the dwindling funds her group had raised to support their reluctant idol.
Between the third and final votes, Sidorov's ranking dropped from 10th to 17th, leaving him well out of range from the winning 11 after many of his bamboo shoots stopped voting. Part of this might have had to do with the fact that Sidorov was the only contestant who didn't perform a new song. Instead, he did the same dirgelike rap from his first performance.
This time, however, he seemed much happier, even relaxed. When the winners were announced and the runners-up were clapping onstage, Sidorov broke away from the group before the music stopped. Waving his arms like joyous windmills, he bolted for the exit.
On Sunday afternoon, Sidorov posted a picture of himself on microblogging platform Weibo, his broad smile surfacing for what seems like the first time in months. "Thank you all for your support," he said. "Finally, I can knock off work."
Editor: David Paulk.
(Header image: A promotional photo of Vladislav Sidorov, aka Lelush, from the Chinese talent competition "Produce Camp 2021." From @腾讯视频创造营2021 on Weibo)