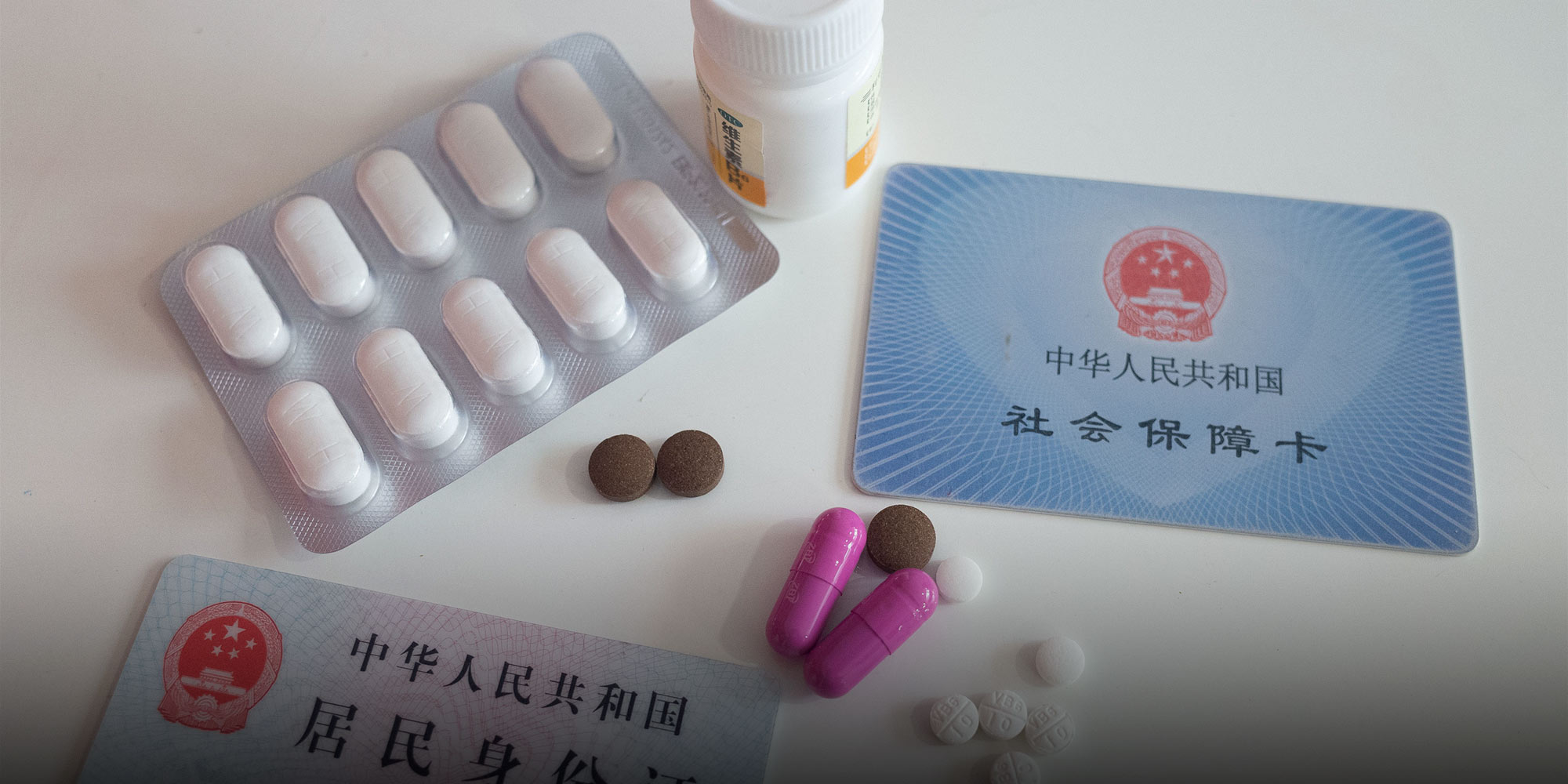 NEWS
China Announces Insurance Overhaul, a Boon to Aging Population
The central government says companies should pay into large public health insurance pools managed by local authorities instead of into their workers' personal insurance funds.
In a landmark announcement Thursday, China's Cabinet said the country's public health insurance scheme will be reformed so that employers pay into large community funds instead of their workers' personal funds, a move that could better protect society's most vulnerable groups including the elderly and infirm.
In addition, the "guiding opinion" from China's powerful State Council said the scope of an individual worker's personal health insurance fund should be expanded to also cover their immediate family members — spouse, children, and parents — if needed.
Working people in China currently have 2% of their yearly income deducted and added into their personal health insurance funds. Their employers, meanwhile, pay a higher percentage that varies from place to place — 9.5% in Shanghai, for example. Some of this percentage goes toward the employees' personal funds, while the rest is added to a larger local health insurance pool overseen by local authorities.
However, under the new scheme, which is expected to take years to implement, all of the employer's contribution will go toward the public fund, leaving only the 2% going into workers' private funds.
The wording of the overhaul's announcement does not suggest that individual workers will bear greater costs, at least in theory.
Chen Jinfu, deputy director of the National Healthcare Security Administration, said people will indeed notice less money going into their personal insurance accounts after the reforms. "But that won't mean a drop in personal protection," he said during a press conference Thursday. Instead, Chen explained, "with so much money going into a large pool, there will be a new framework that amplifies protection and mitigates risk faced by certain groups."
While Chen did not specifically mention the elderly, they would likely stand to benefit under the new scheme.
In 2019, there were more than 249 million people in China aged 60 or above and above, accounting for nearly 18% of country's total population. Domestic health insurance is being increasingly strained by China's aging population. Even as some authorities have given public assurances that the current scheme is stable, a few hospitals have been caught restricting access to certain medical services in order to reduce their reliance on public health funds.
A Shanghai-based human resources manager surnamed Ding had mixed reactions to the policy change. She told Sixth Tone she's unsure how it will affect her personally because of the complicated terminology. But given that her parents are older now and require more medical services than before, she plans to wait and see how the overhaul plays out before forming an opinion.
"The expanded scope of how health insurance can be used will definitely benefit older people like my parents, who don't have local funds they can access, and instead must pay for outpatient services entirely out of their own pockets," said Ding, who is originally from the northwestern Shaanxi province. People like her parents, who grew up and worked most of their lives in one place, then moved elsewhere in their old age, can't draw from public funds in their adoptive cities.
The State Council's notice urges local governments to formulate action plans by the end of this year for applying the new reforms, with the overall transition period expected to take around three years.
Editor: David Paulk.
(Header image: Han Jingyu/IC)