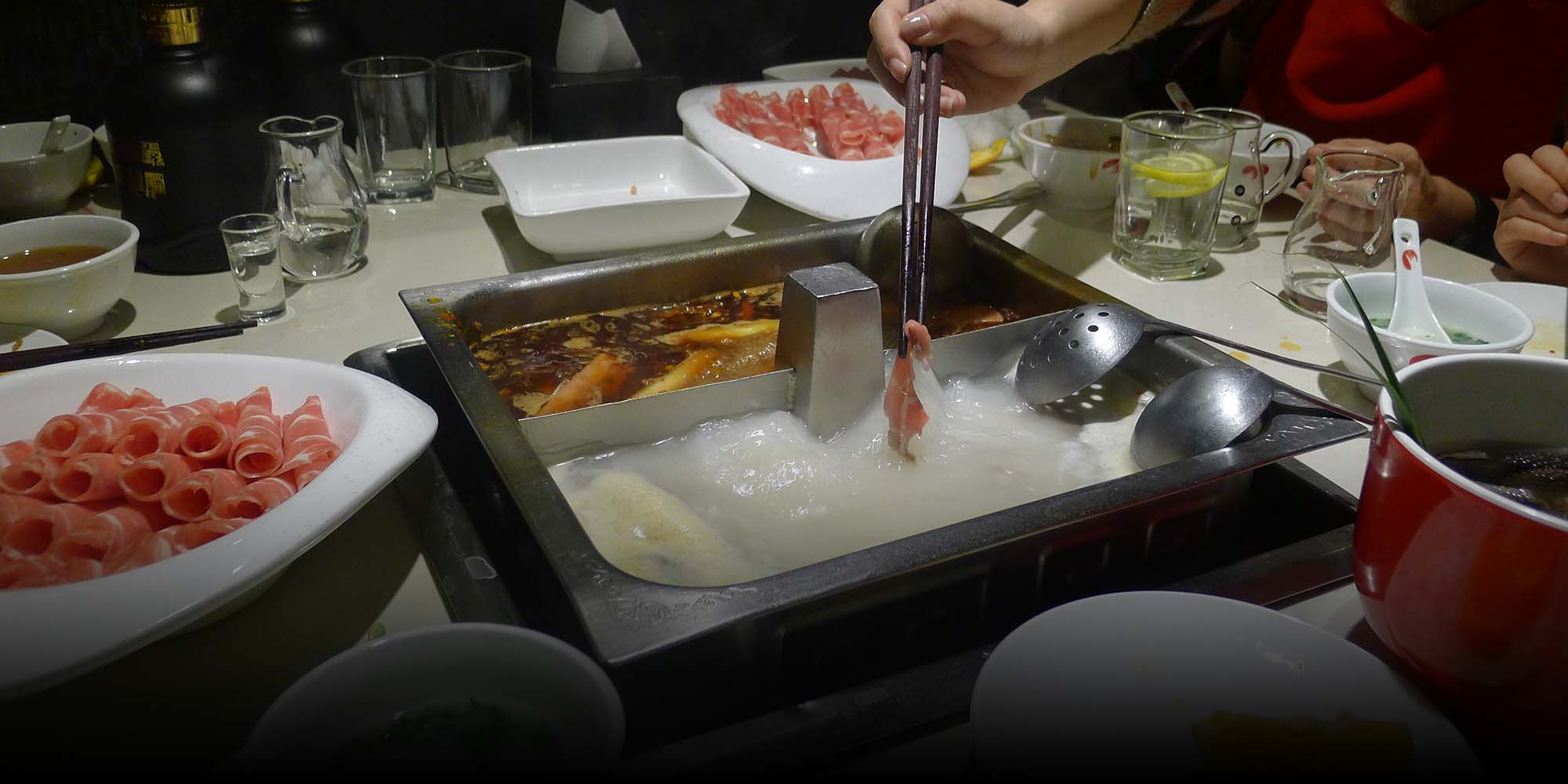 NEWS
How to Hot Pot on a Shoestring Budget Is Trending in China
Some are stirring up anger by boasting of spending less than $3 on meals while gorging themselves on free snacks at famously generous hot pot chain Haidilao.
On Chinese social media, a debate over whether it's acceptable to freeload off hot pot chain Haidilao's free snacks has become surprisingly spicy.
The Chinese company is famous for its generous customer service, which sees people waiting for tables offered complimentary nibbles and even beauty treatments. But some diners claim to be taking advantage of this hospitality while spending just 17 yuan ($2.60) on food, sparking heated discussion on microblogging platform Weibo. A related hashtag had been viewed over 630 million times as of Friday evening.
Though the controversy only boiled over this week, it began with a post by a user on social platform Xiaohongshu last December. The woman claimed to have dined at Haidilao for under 20 yuan, ordering only plain noodles and dipping sauce but enjoying the free broth, fruit, and other snacks provided, as well as a manicure.
The woman later deleted her Xiaohongshu account, but screenshots of her post have been circulating widely online, and many others have since claimed to have copied her tactic. These posts have sparked fierce backlash, however, with outraged users calling the diners out for their miserly ways.
"Those who enjoyed plenty of snacks and fruits for free have no shame," read one highly upvoted comment on Weibo.
Yet others have spoken out in support of the practice, arguing that people should be free to decide how much to spend at restaurants.
Haidilao — a listed company that claims to operate nearly 1,000 restaurants worldwide — has yet to comment on the controversy, and the firm's public relations department declined Sixth Tone's interview request.
When contacted by Sixth Tone, staff at a Haidilao outlet in downtown Shanghai said they weren't aware of anyone making a 17 yuan order, but they wouldn't look down on diners who did so. "We're OK with such behavior," the person said. "You can do it if you want."
According to Lu Junhai, a law professor at Beijing's Renmin University of China, the scandal could ultimately benefit Haidilao. Though some customers are taking advantage of the chain's service, the company is receiving a huge amount of free publicity, he said.
Like many restaurant groups, Haidilao is still recovering from the COVID-19 pandemic. In July 2020, the company issued a profit warning after seeing revenues plunge dramatically amid extended lockdowns in China and overseas.
Additional reporting: Du Xinyu; editor: Dominic Morgan.
(Header image: People Visual)