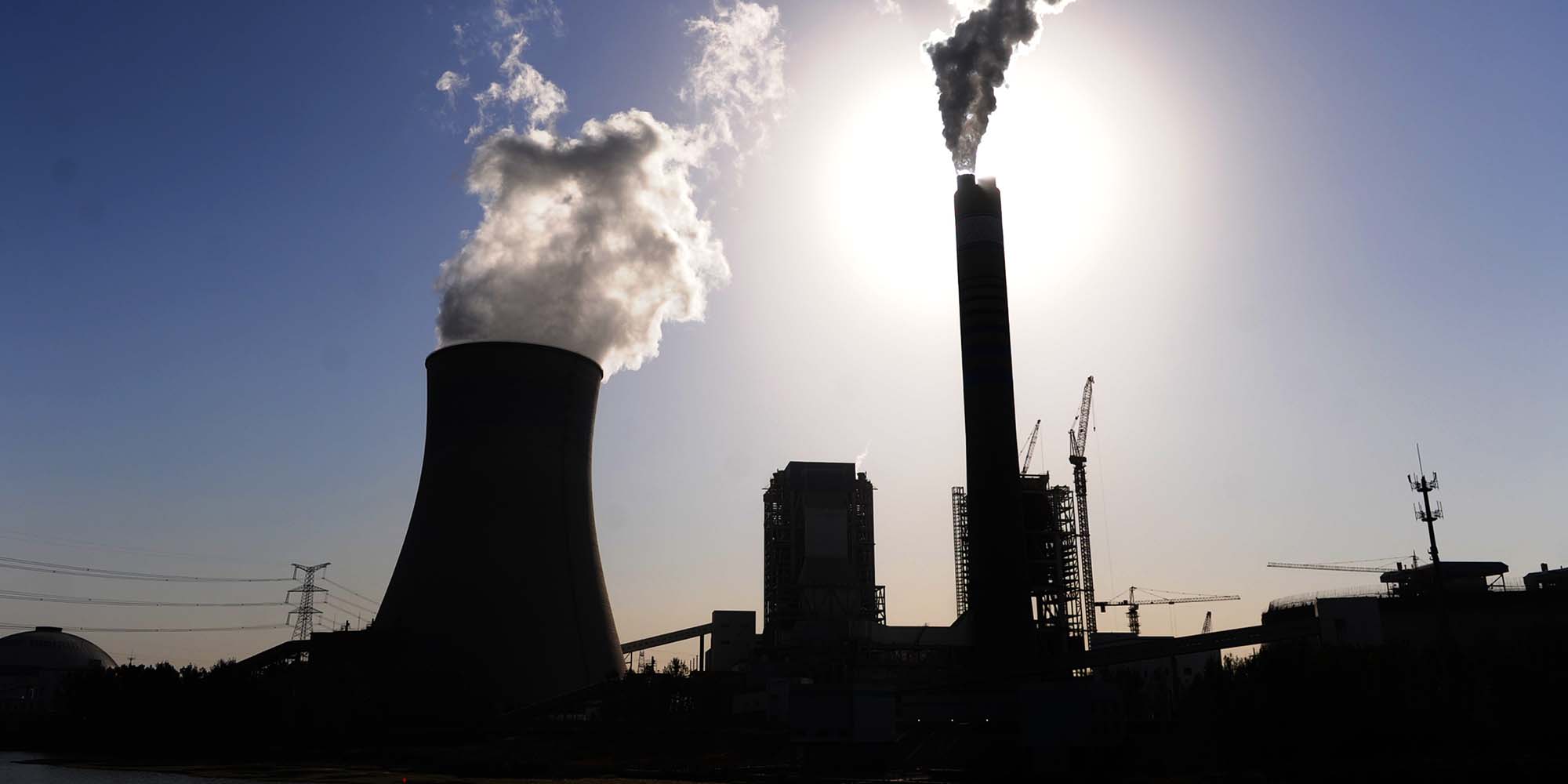 NEWS
China's Coal Sector Needs Radical Revamp to Achieve Carbon Neutrality
One-third of coal-fired power capacity should be shed over the next 10 years if China is to meet its ambitious energy targets, research says.
China's coal industry faces a radical shake-up if the nation is to meet its pledge to be carbon neutral by 2060, with new research suggesting the world's largest greenhouse gas emitter must shed one-third of its coal-fired power capacity over the next decade.
The country must shut, retrofit, or put into reserve capacity some 364 gigawatts (GW) of coal by 2030, a move equivalent to halving the amount of carbon dioxide emitted per unit of electricity generation, according to research by TransitionZero, a U.K.-based analytics provider.
The report added that China's new five-year plan could result in coal plants going offline before the end of their planned lifespans due to the country continuing to invest heavily in coal while promoting low-carbon development, a trend that risks creating overcapacity in the sector.
China pledged last year to bring its carbon emissions to a peak by the end of the decade and become carbon-neutral by 2060 — a commitment welcomed by climate experts but which will require sweeping changes to how the world's most populous nation lives, works, and feeds itself.
Researchers at TransitionZero used satellite imagery and machine learning to estimate electricity production and its associated carbon emissions from Chinese coal plants, then gave recommendations on how the country could manage its shift toward carbon neutrality.
A key suggestion was that China phase out 364 GW of coal by the end of the decade, equivalent to 33% of the maximum capacity permitted under the country's last five-year plan, which came to an end last year.
The move would slash the carbon intensity of electricity production in China from 672 grams of carbon dioxide per kilowatt-hour in 2019 to 356 grams by 2030, the report said.
The decision to rapidly wind down so many coal plants would represent an unprecedented overhaul of China's energy sector. But the study said the country could save $1.6 trillion by replacing its coal plant fleet with clean-energy alternatives, showing that pivoting the power system onto a net-zero pathway is "both technically feasible and economically beneficial."
However, the researchers also argued that China's decarbonization efforts depend on reforms to its nascent emissions-trading scheme (ETS), which they estimated was oversupplied by 1.56 billion tons of carbon during its two-year trial period that ended last year. The amount is roughly equivalent to the total emissions within the European Union's ETS over one year.
Instead of requiring power generators to meet a series of carbon intensity benchmarks, China should reform its ETS to introduce an absolute cap on emissions, said Matthew Gray, TransitionZero's co-CEO, adding that the country should also further deregulate the power sector and bring in continuous monitoring systems to catch anomalies in reported emissions.
China should also immediately cancel all new coal projects, issue guidance for a coal phaseout in line with its climate commitments, and provide incentives for companies that close plants early, said Sriya Sundaresan, another of the analytics provider's co-CEOs.
"Ambitious Chinese action to shift from coal to clean energy can demonstrate the opportunity for a prosperous and sustainable future to the world," wrote Al Gore, the former U.S. vice president and longtime environmental campaigner, in a foreword to the paper.
This is an original article written by Matthew Walsh of Caixin Global, and has been republished with permission. The article can be found on Caixin's website here.
(Header image: People Visual)