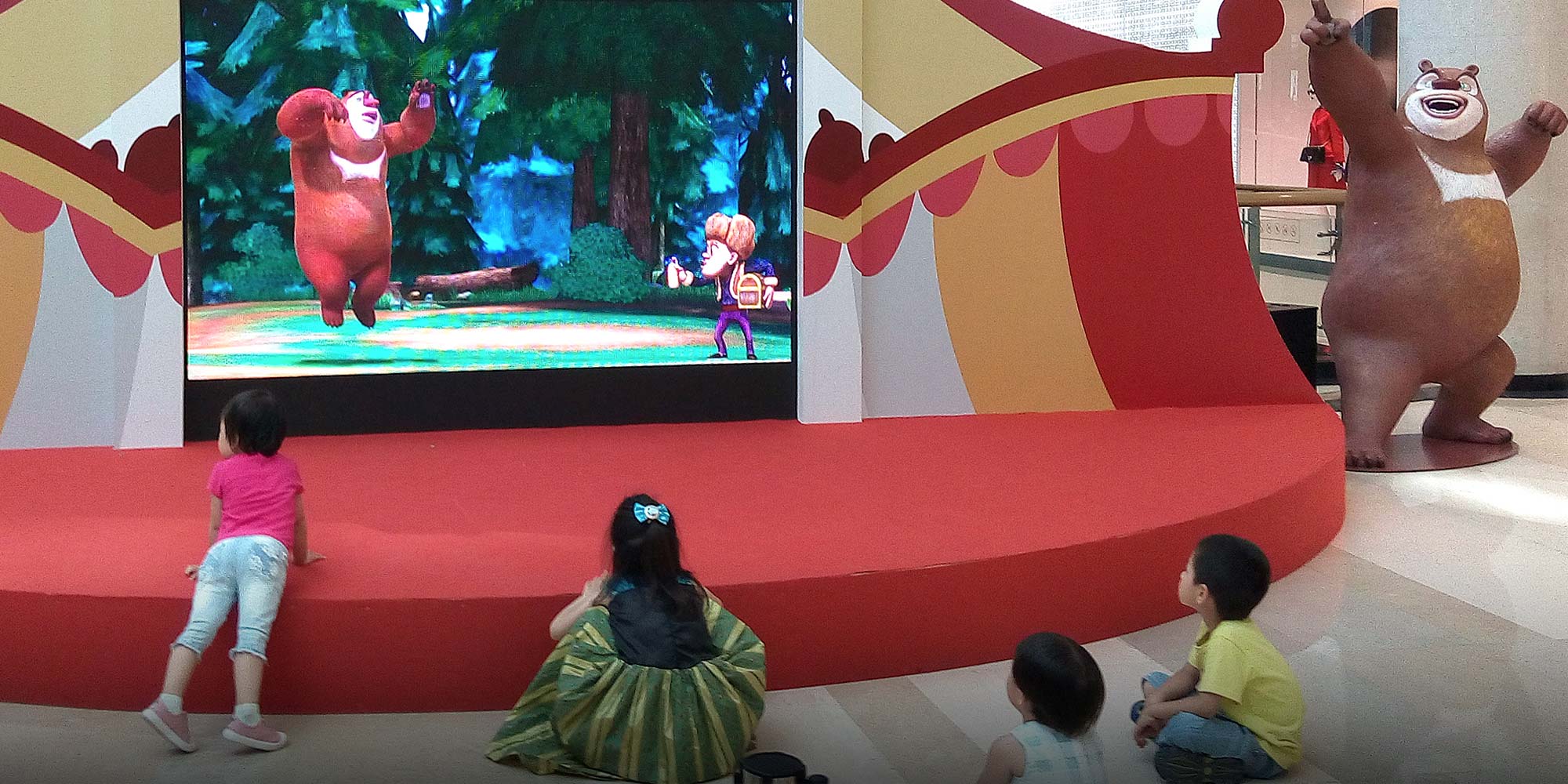 NEWS
Chinese Province Calls for Cartoon Rating System, Public Asks 'Why?'
The Jiangsu Consumer Council says some cartoons are too violent and dangerous for children, but many online argue that it's the parents who ought to teach their kids the difference between fantasy and reality.
The days when kids in China can freely watch cartoon coyotes falling off cliffs, getting smashed by falling pianos, disintegrating from TNT explosions, and falling prey to other entertaining violence may soon be coming to an end.
The state-run China News Service reported Tuesday that the consumer council in the eastern Jiangsu province is calling for a rating system with recommended age advisories for all animated programming nationwide. The council arrived at this position after surveying over 1,000 parents of young children and finding that 80% felt that cartoons should be more strictly regulated.
The council also enlisted a group of experts — they didn't say how many, or from which institutions — to evaluate 21 children's cartoons for potential problems such as criminal acts, dangerous behavior, and gratuitous product placement. The expert group found that around half of the assessed cartoons contained violent or criminal elements.
The Japanese series "Ultraman Tiga," for example, has scenes involving fights, explosions, and other forms of violence, while the Chinese series "Boonie Bears" depicts stealing, handling guns, and cutting down trees with chainsaws.
In 2018, an 8-year-old girl fell from the window of an apartment building and died after trying to mimic a dangerous climbing scene she had watched on "Boonie Bears." Three years later, a court in the southwestern Sichuan province ruled that the popular cartoon was partially responsible for her death.
Even beloved classics like "Peppa Pig" and the "My Little Pony" franchise are problematic, the expert group said, because the former involves potentially dangerous behavior like opening airplane doors and surfing, while the latter features an evil character whose maniacal laughter could frighten small children.
According to Gong Yongzhuang, an official with the Jiangsu Consumer Council's complaint department, children start to imitate observed behavior around the age of 2 — and if they're regularly exposed to dangerous or violent content, they might try to emulate it.
However, in the comments below a related media post on microblogging platform Weibo, many users suggested cartoons were being framed as scapegoats for bad parenting. "Are kids this fragile?" wrote one user. "Aren't parents their child's first teacher? Parents should guide their kids better. Society is only for supplementary instruction."
As of Friday morning, the hashtag "Jiangsu Consumer Council calls for a cartoon rating system" had been viewed over 22 million times on Weibo, with many users appearing to question the necessity of such a standard. Should a higher level of scrutiny be applied to content consumed by children, "then they shouldn't read 'Journey to the West' either," a Weibo user suggested, referring to one of China's four classic novels.
Meanwhile, in a local media outlet's online poll on whether cartoons should be rated for suitable ages, 52% of roughly 67,000 respondents voted "yes" while 39% said "no."
Responding to the question of childrearing responsibility, Gong said parents naturally play the greatest role. "However, it is not only the guardians' responsibility, but also the public's responsibility — the whole of society — to protect children from harmful information and guarantee their healthy growth," he said.
Despite public ambivalence to the issue, calls for a cartoon rating system date back from as early as 2013, when a 10-year-old child tied two younger boys to trees and set them on fire, apparently recreating a scene from the popular Chinese cartoon "Pleasant Goat and Big Big Wolf." Years later, in 2017, a 5-year-old in the northwestern city of Urumqi jumped from an 11th-floor window holding an open umbrella, thinking she could float safely down to earth like she had seen in a cartoon.
Editor: David Paulk.
(Header image: Children watch the Chinese cartoon series "Boonie Bears" at a shopping mall in Beijing, 2016. People Visual)