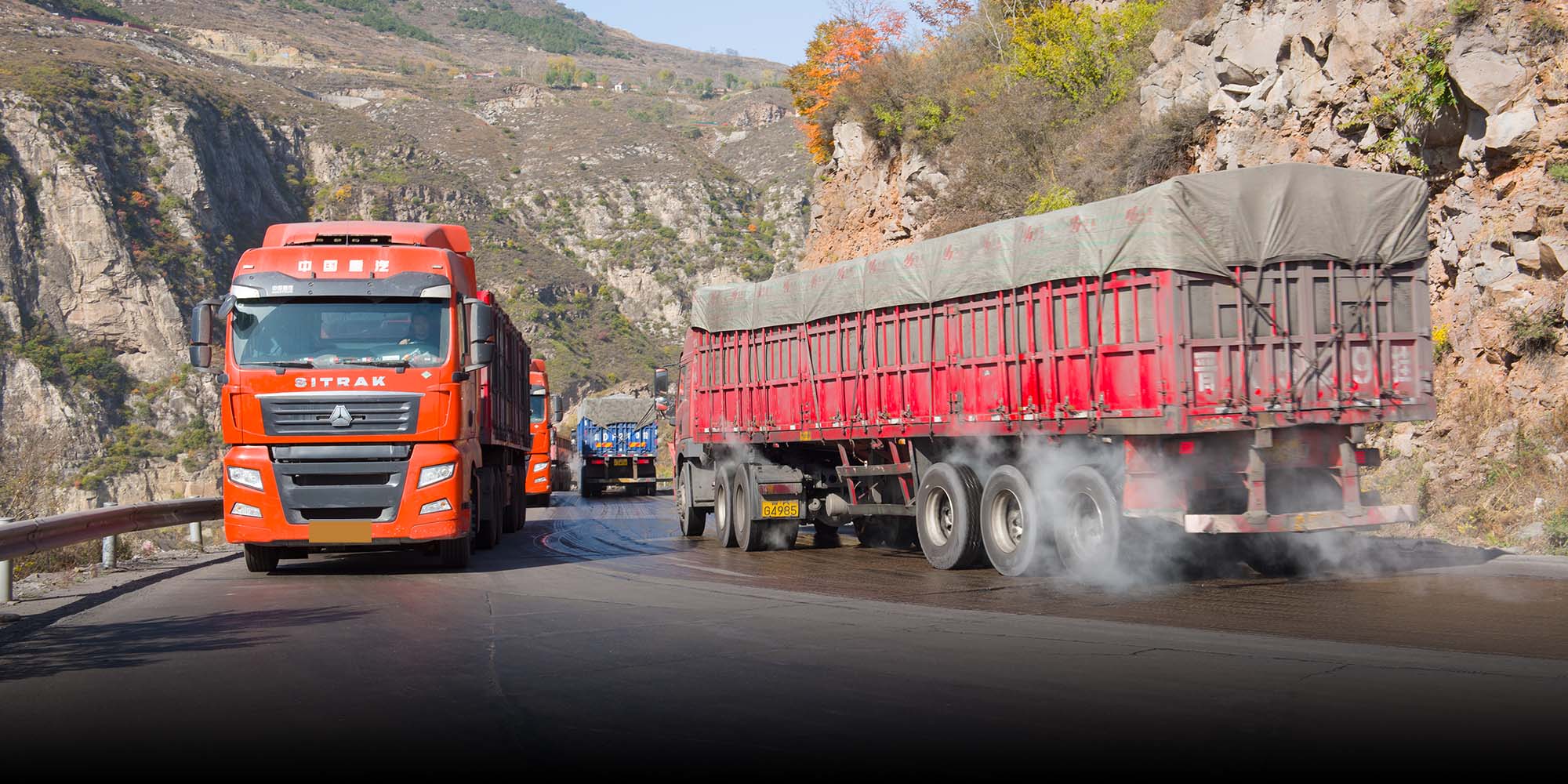 NEWS
Truck Driver's Suicide Spotlights Mandatory Satellite Tracking
A 51-year-old truck driver killed himself at a police checkpoint in northern China in protest over a 2,000 yuan fine because his onboard Beidou navigation system was turned off.
A truck driver in northern China is dead following a dispute over a fine he received because his vehicle's satellite tracking system was offline, in violation of a government regulation.
On Monday afternoon, Jin Deqiang was driving his truck through Hebei province from Tangshan to Langfang, about two hours' drive. According to a social media post from his brother, Jin was stopped at a checkpoint in Tangshan's Fengrun District and fined 2,000 yuan ($300) because of the powered-off satellite tracking system, which the authorities use to ensure that drivers regularly stop for breaks and don't drive drowsy.
Jin tried to plead his case with the officers, his brother said, but to no avail. Frustrated with the outcome, Jin bought and drank a bottle of herbicide at around 3:30 p.m. and was sent to the hospital within 20 minutes. Medical staff were unable to save him, and he died just before midnight.
According to China's Ministry of Transport, the Beidou Navigation Satellite System — a set of 55 Chinese-developed satellites that orbit the Earth and are used for global positioning — is compulsory for tour buses, long-distance coaches, vehicles hauling dangerous items, and vehicles with more than 12 tons of cargo in nine provinces including Hebei. The system helps enforce road safety by monitoring and collecting information from vehicles, saving each driver's travel history for three months.
China's Regulation on the Implementation of the Road Traffic Safety Law stipulates that no motorists — not just truck and bus drivers — should drive continuously for more than four hours without a break of at least 20 minutes. In practice, however, it is sometimes difficult for drivers to make sure they're stopping regularly, as traffic can be unpredictable. According to a public account for truck drivers on social app WeChat, some people turn their Beidou systems off when they're stuck in traffic, even though it's prohibited.
A government regulation for road vehicles says that relevant motorists are responsible for keeping their Beidou tracking systems online or may face an 800 yuan fine. Those who deliberately damage the system, or disrupt or block its signal, can be fined between 2,000 and 5,000 yuan.
It is unclear from Jin's suicide note and his brother's social media post whether he had intentionally turned his navigation system off. According to the post, the Beidou system occasionally goes offline, and when this happens, drivers sometimes fail to notice.
Sixth Tone's repeated phone calls to Jin's brother — also a truck driver — went unanswered Wednesday. Yang Jidong, a truck driver from Tianjin, a municipality bordering Hebei, told Sixth Tone that there is no indication of whether the Beidou satellite tracking system is on or off, and truck drivers usually don't pay much attention to it because they don't use it for navigation.
"One time, the fuse to the Beidou system on my truck had shorted out, and I didn't find out until transportation officials called me and said they had lost track of my truck for about a month," Yang said.
Unlike Jin, however, Yang said he was not fined.
"As a truck driver making 200 to 400 yuan a day and as a man who has to take care of his children as well as his parents, my brother found the 2,000 yuan fine unacceptable," Jin's brother wrote in his post.
The post included screenshots of Jin's suicide note, which he had sent to a WeChat group of fellow truck drivers. In the note, the 51-year-old lamented that after driving trucks for a decade, he had earned little money while watching his health deteriorate. As for why he had decided to kill himself, Jin wrote that he had wanted to "wake up the leaders so they would pay attention to this issue, which has now cost a life."
In a post Tuesday on microblogging platform Weibo, the official account of the Fengrun District government said the incident at the police checkpoint is currently under investigation. The district's publicity department told Sixth Tone they are aware of a suicide but aren't clear on the details. More information will be shared publicly once the investigation has concluded, an official who answered the phone said.
In China, the Beijing Suicide Research and Prevention Center can be reached for free at 800-810-1117 or 010-82951332. In the United States, the National Suicide Prevention Lifeline can be reached for free at 1-800-273-8255. A fuller list of prevention services by country can be found here.

Editor: David Paulk.
(Header image: People Visual)