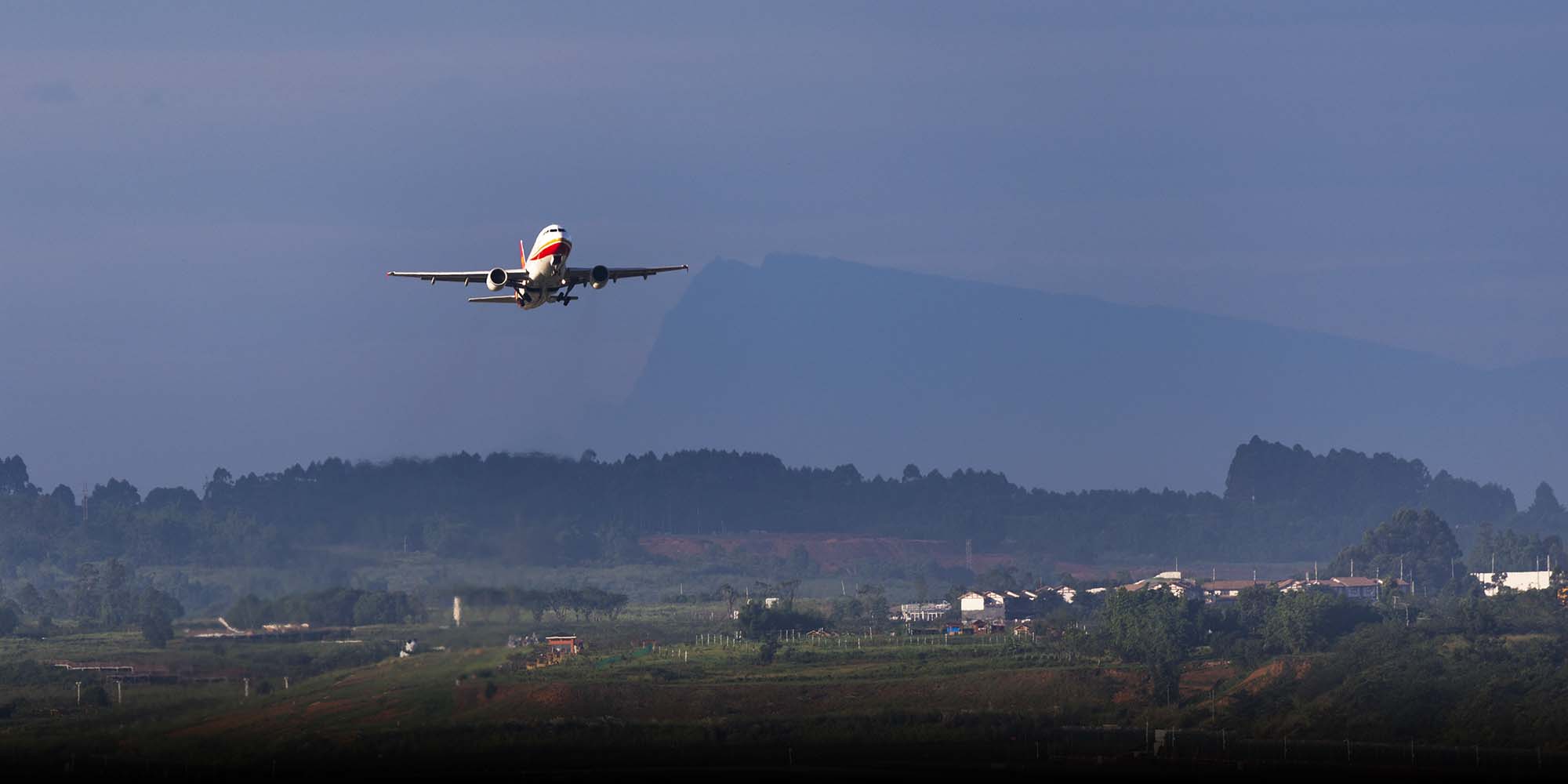 NEWS
China Signals Willingness to Open Its Military-Controlled Skies
Less than 30% of the country's airspace is accessible to commercial operators, a major contributor to flight delays.
China's top leadership has set up a new air traffic management body in a sign that the government is open to making more of the country's tightly restricted airspace available to civilian use, which has long been blamed for chronic delays in domestic flights.
Although it remains unclear whether the new body will replace China's top air traffic control body, the Air Traffic Control Commission (ATCC), its creation could represent one of the biggest reforms of China's airspace regulation in 35 years.
The new body, the central air traffic management committee, was reported Thursday by the state-run Xinhua News Agency.
Civil aviation industry insiders cast the new body, which is led by Vice Premier Han Zheng, as a positive signal of policymakers' intentions to speed up airspace reform in one of the world's largest commercial airline markets, as the industry has long called for the military-dominated ATCC to allow more airspace for civil use to meet growing demand for passenger flights.
Unlike in many countries, where airspace is restricted for military use only in limited areas, all of China's airspace is entirely under military control, with only narrow lanes approved for civilian use. That has made it difficult for airlines to open new flight routes in the country, which is a primary contributor to flight delays.
Less than 30% of China's airspace is available for commercial flights and other civilian aircraft, compared with about 90% of the airspace in the U.S. and Europe, Li Jun, a former deputy chief of the Civil Aviation Administration of China, the country's civil aviation watchdog, said in a 2018 article.
In recent years, the clash between China's military and its airline industry over the use of airspace has become increasingly evident amid growing demand from both sides, a midlevel civil aviation official told Caixin.
According to Li, airspace management reform has already reached the point of requiring fundamental changes. "Insufficient airspace has become the biggest bottleneck restricting the development of civil aviation," he said.
This is an original article written by Huang Rong and Lin Jinbing of Caixin Global, and has been republished with permission. The article can be found on Caixin's website here.
(Header image: People Visual)