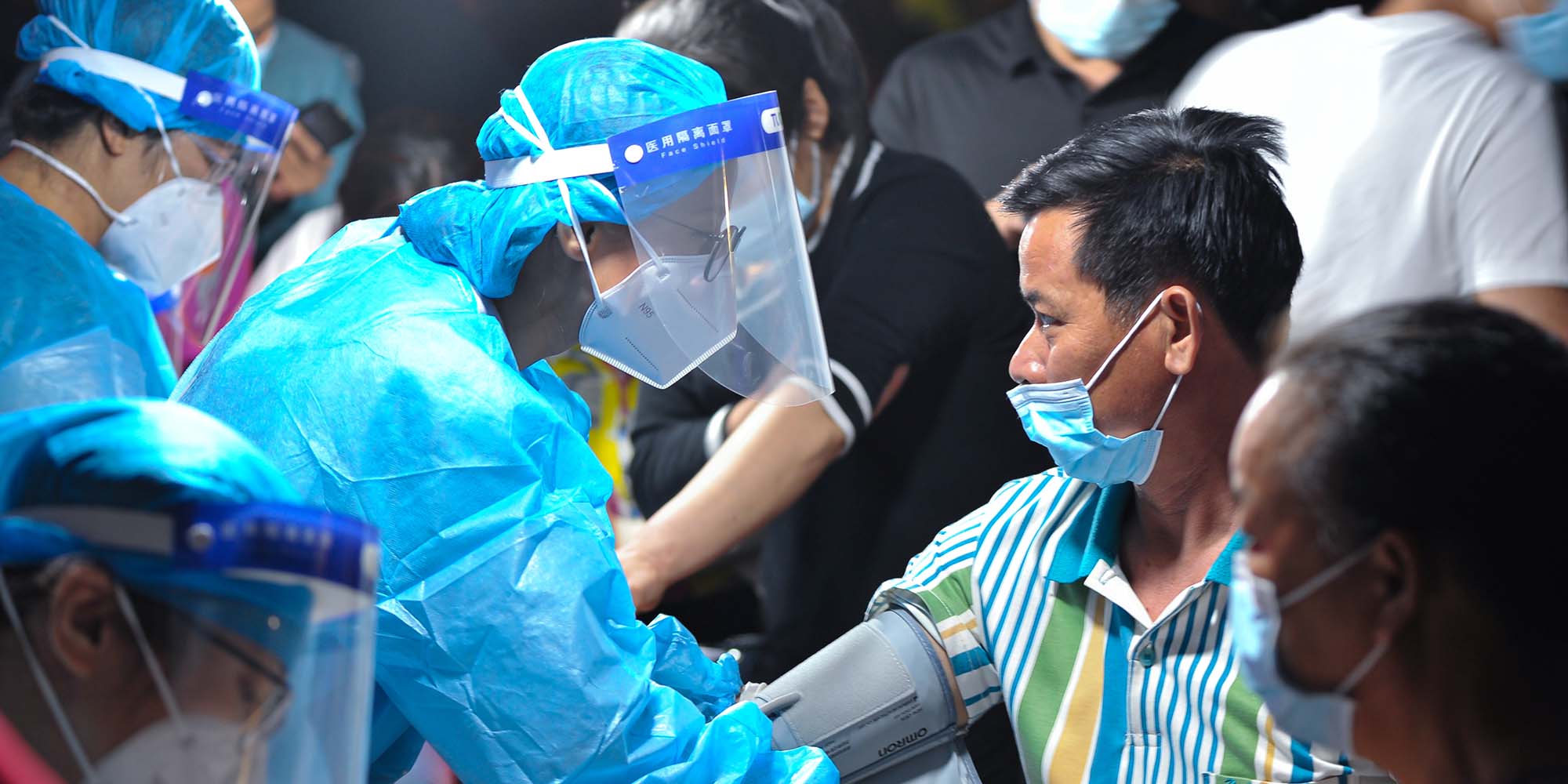 NEWS
Chinese Border City Reports 112 Coronavirus Cases After Mass Testing
A citywide vaccination drive has been put on hold while Ruili conducts a second round of mass testing.
Update: Yunnan's disciplinary authority announced on April 8 that Ruili's party chief, Gong Yunzun, was removed from his post for "serious dereliction of duty" in preventing and controlling local COVID-19 outbreaks.
Ruili, a city on China's southwestern border with Myanmar, has reported over 100 coronavirus infections since last week, with three local areas designated "high-risk" on Monday. The cases mark the country's first major COVID-19 flare-up since an outbreak in northern China over a month ago.
Health authorities in Yunnan province, where Ruili is located, reported Tuesday that five more people in the city had tested positive for the coronavirus the previous day, bringing the province's total case count to 112 after citywide testing began last Wednesday. A majority of these individuals showed symptoms, and almost all tested positive in or around Ruili.
During a press conference Monday, local authorities said they would launch a second round of mass testing the following day.
Because the boundary between Myanmar and Yunnan province is relatively porous, with people on both sides speaking the same languages and frequently intermingling, containing outbreaks in border communities can be especially challenging for local authorities.
During previous outbreaks in China, people residing in high-risk areas have been asked to stay put to help contain the virus. For example, when the northern province of Hebei saw a surge in COVID-19 cases at the beginning of the year, local health authorities sealed off high-risk areas and ordered nonessential vehicles off the roads.
Ruili reported its first coronavirus infection of the recent outbreak on March 29, detected during routine testing of "key groups" of people, which typically include medical personnel, customs officers, and cold chain food workers.
Ruili had previously pledged to vaccinate all of its more than 300,000 residents in just five days, starting last Friday. But authorities said Monday that the inoculation campaign would be delayed until after the city's second round of testing.
Editor: David Paulk.
(Header image: People are injected with COVID-19 vaccines in Ruili, Yunnan province, April 2, 2021. People Visual)