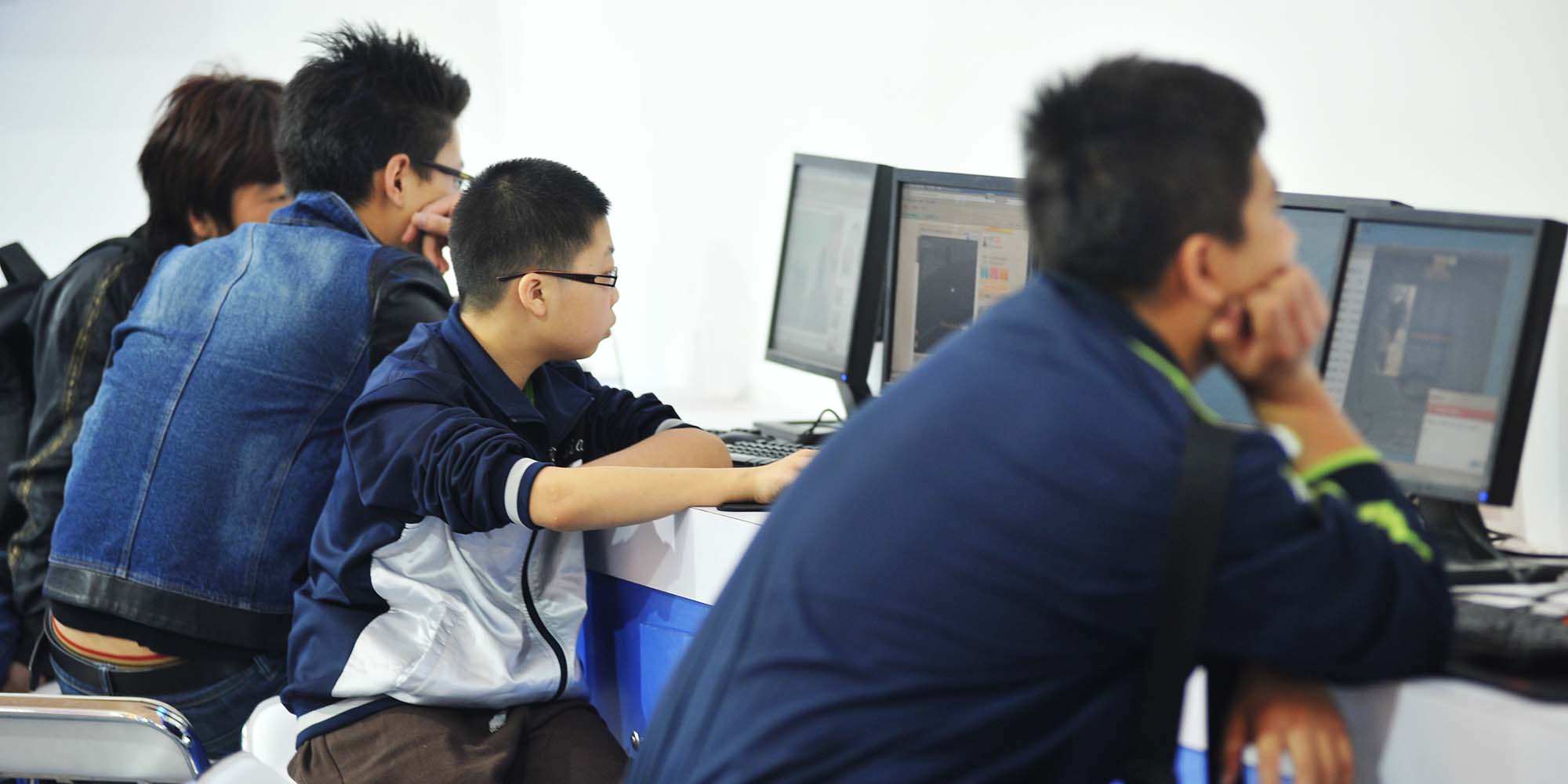 NEWS
Focus Less on Getting A's, More on Catching Z's, Ministry Says
After nearsightedness, will sleep become the next battleground for the physical and mental health of China's children?
China's top education authority wants teachers and parents to play a more active role in children's personal lives as part of a new focus on "sleep management."
In a guideline published Friday, the Ministry of Education outlined new recommendations for how and when schools should operate, as well as how parents should raise their children, in order to guarantee that young people get enough sleep. Morning classes should not begin too early, nor should extracurricular classes end too late, the guideline said. And children should not be playing video games past 10 p.m.
According to the central government's suggestions in 2007 for strengthening teenagers' physical fitness, primary school students should get 10 hours of sleep every day, while junior high and high school students need nine and eight hours, respectively. However, a Ministry of Education study published last December found that primary and secondary school students sleep for 9.5 hours and 8.4 hours per day on average, slightly less than advised.
To ensure that children get enough sleep, the ministry has called on schools, families, and "relevant authorities" to work together to supervise young pupils' daily schedules. Primary schools should not begin classes before 8:20 a.m. so that students need not wake up too early, and elementary schoolers, middle schoolers, and high schoolers should be in bed by 9:20 p.m., 10 p.m., and 11 p.m., respectively.
As for extracurricular activities that could potentially affect children's sleeping habits, the guideline says cram schools — after-school training centers where kids can get extra help in English, Chinese, math, or other subjects their parents deem important — may conclude classes no later than 8:30 p.m., while live online tutoring sessions should end no later than 9 p.m. Moreover, the guideline says cram schools may not assign homework or any other tasks to be completed outside of class.
Video games — a favorite target of Chinese officials — were not overlooked in the ministry's guideline, which ordered local education departments to implement overnight gaming bans from 10 p.m. to 8 a.m. However, it did not say how this rule should be enforced.
In November 2019, the State Administration of Press and Publication issued a raft of measures aimed at preventing gaming addiction among minors, which it viewed as having detrimental effects on children's physical and mental well-being, as well as their schoolwork. In addition to limiting the amount of money kids could spend on their favorite games, the administration recommended the same overnight playtime ban.
Rounding out the sleep management push, the Ministry of Education called on schools to "vigorously promote scientific sleep knowledge" through regular classes, special activities, lectures, and other aspects of their curricula. The guideline also said parents should closely monitor their children's sleep habits and report any problems to their schools.
Moving forward, sleep quality will play a role in the evaluation of students' physical health, and local officials should expect to be evaluated on how thoroughly they implement "sleep education" within their jurisdictions, the guideline said.
In just the past few months, the Chinese government has taken several steps aimed at leveling the playing field in education, which has long privileged affluent children whose parents often have the free time to help with homework and the disposable income for elite extracurricular courses. In some parts of the country, lottery systems are being introduced to ensure that everyone has a fair shot of getting into a top middle or high school, not just those who can afford expensive "school district homes."
Recent reforms aimed at reducing academic competition and keeping kids mentally healthy, such as eliminating homework at primary schools and forbidding teachers from posting grades and test scores in class WeChat groups, have been generally well-received by parents and teachers alike, even where some practical concerns about their implementation linger.
Editor: David Paulk.
(Header image: People Visual)