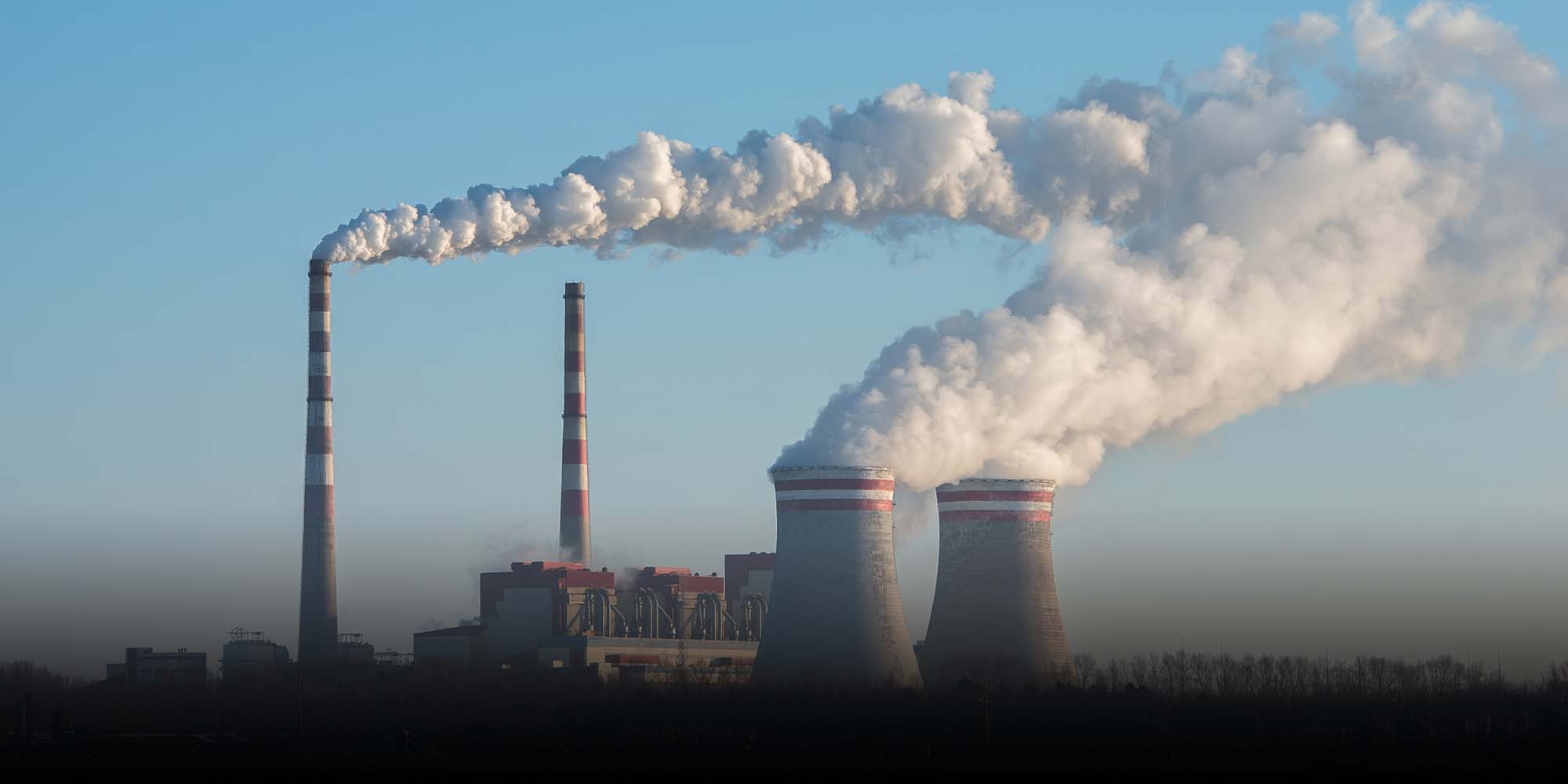 NEWS
In Draft Rules, China Promises Cap for Emission-Trading Scheme
Making polluting companies pay their cleaner competitors should help lower the country's carbon footprint.
In a legislative draft document, the Chinese government has revealed new details of its nascent emissions-trading market, a tool to reduce greenhouse gas emissions that is seen as crucial for the country to reach its 2060 carbon neutrality goal.
The draft regulations, which the Ministry of Ecology and Environment (MEE) released Tuesday for public feedback, are expected to become the "highest-level" legal foundation for future carbon trading, according to financial outlet Caixin. Lu Xinming, a senior MEE official, said earlier this month that the ministry is aiming for the regulations to go into effect later this year after a review by the State Council, China's Cabinet.
A carbon emissions-trading scheme (ETS) is a market-based approach to lowering greenhouse gas emissions, in which companies can buy or sell government-granted emission permits according to how much they pollute. This incentivizes companies to decrease their climate footprints. Globally, 46 countries and 32 cities, states, and provinces are using carbon-pricing mechanisms including ETS, according to the World Bank.
As the world's largest greenhouse gas emitter, China has run regional carbon-trading pilot programs in several cities including Beijing and Shanghai since 2011. In 2015, ahead of the Paris climate summit, China pledged to establish a nationwide ETS. The scheme is set to start trading by the end of June and will initially focus on the power sector before expanding to other sectors in the future.
Currently, China's carbon market doesn't set a cap on emissions, but instead gives power plants free emission allowances based on their power generation and a carbon intensity benchmark. Companies above the benchmark need to buy more permits, whereas those below it can sell their surplus.
This setup, however, does not incentivize companies to limit emissions, says Lauri Myllyvirta, lead analyst at the Centre for Research on Energy and Clean Air in Helsinki. "Until there is a cap or another allocation method that doesn't 'reward' more coal-fired power generation with more permits, the system simply does not function as a way to put a price on carbon," he told Sixth Tone.
The draft regulations signal that a cap will be implemented at some point in the future. In the new document, the MEE said it plans to set the total emission figure and a permits allocation plan in line with the country's national greenhouse gas emission targets for the State Council to review.
Additionally, the regulations also say that the ETS will gradually move to a permit auction at "a proper time," and that the income generated from this will then go toward a national carbon foundation to finance further emission reduction efforts.
The new draft document also outlines more detailed punishments for violations, including fines and credit score consequences for companies that refuse to pay for or can't afford their emissions. But the fines, ranging from 100,000 yuan to 500,000 yuan ($15,200 to $76,000), present little financial pressure to big emitters, according to Chen Zhibin, a senior analyst at consultancy SinoCarbon Innovation & Investment Co. Ltd.
"When the punishment is lenient, the government will have to do more to push firms to cooperate," Chen told Sixth Tone.
The regulations stipulate the responsibilities of different ministries in overseeing the ETS, which could bolster the MEE's authority to rein in emissions, Chen said. "This is a sign that it's trying to play a bigger role, because you can do a better job by pulling others together."
In any case, Chen said, it is not "realistic" to expect the current intensity-based ETS to drive China's overall emission reduction in the short term, as China plans to peak its carbon emissions around the year 2030. But, Chen said, "we can still look forward to future developments."
Additional reporting: Kevin Schoenmakers; editor: Kevin Schoenmakers.
(Header image: People Visual)