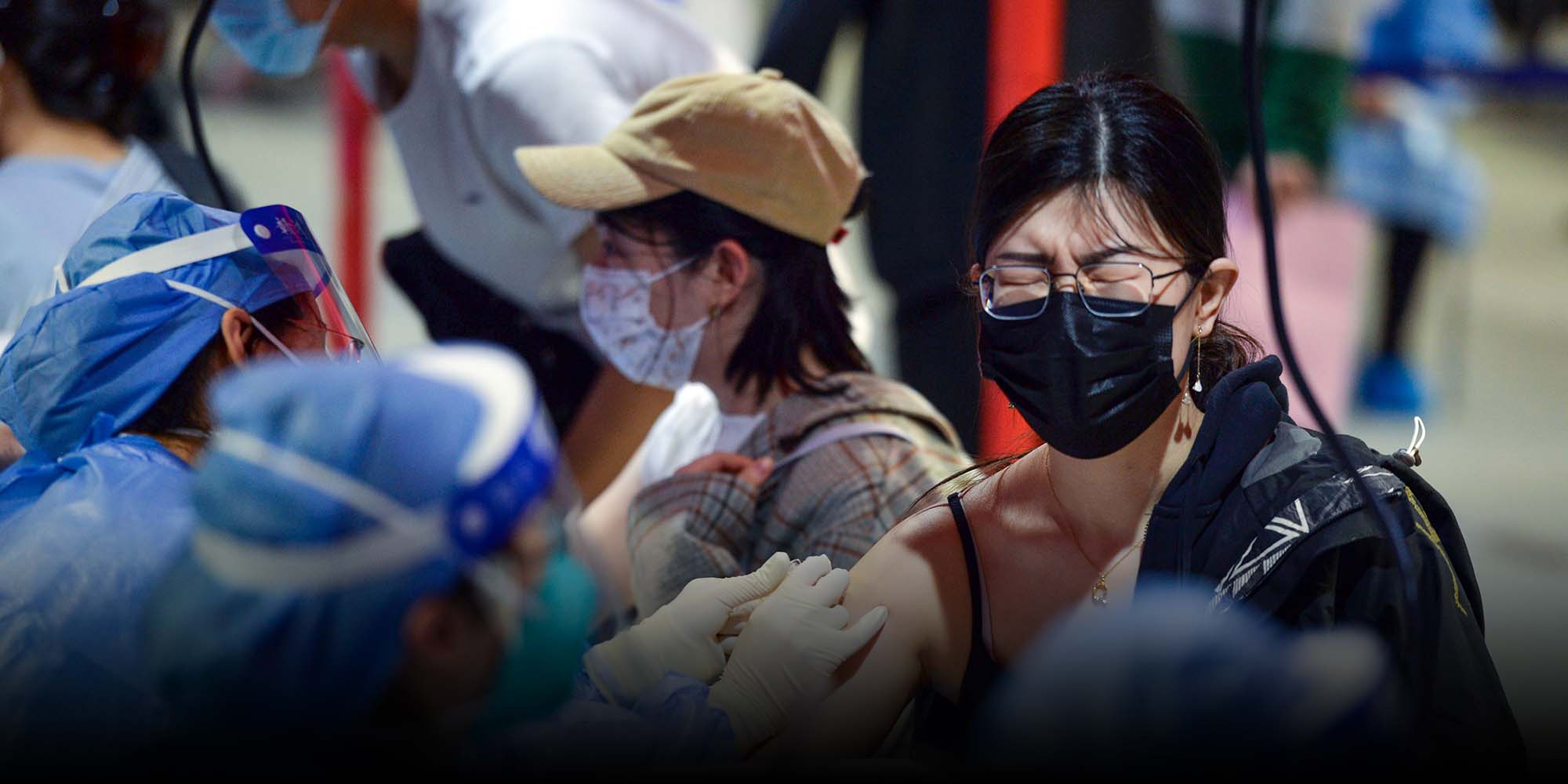 NEWS
Pregnant Women Can Get Vaccinated for COVID-19, China Clarifies
Some informed consent documents had warned that women who are breastfeeding, pregnant, or planning to become pregnant should not get inoculated.
China has issued an authoritative guideline stipulating for the first time which groups of people may get vaccinated for COVID-19, clearing the air after some clinics had advised pregnant women not to get inoculated.
The guideline, published Monday by the National Health Commission, states that women aged 18 and above can get the coronavirus vaccine, regardless of their pregnancy status. There is no need to terminate or delay pregnancy because of the vaccine, it said.
Sixth Tone found several unconfirmed informed consent documents circulating online suggesting that women who are breastfeeding, pregnant, or hoping to become pregnant in the near future should avoid getting the coronavirus vaccine for the time being.
According to one informed consent document from Beijing's Center for Disease Control and Prevention, it is not recommended for those who are pregnant or lactating to get the vaccine.
Tao Lina, a Shanghai-based vaccine expert, told Sixth Tone there is no scientific basis for such a rule. As to why pregnant women could have been excluded, he said it was probably a precaution due to a lack of relevant data.
"Because of ethical issues, pregnant women usually aren't eligible to participate in clinical vaccine trials," he explained.
Women who are breastfeeding should be in the clear, too, Tao said. "The ingredients in COVID-19 vaccines are inactivated particles that don't pose a threat to the infants' health, even if they were to get into the breastmilk," he said.
The National Health Commission's guideline also sets limits based on age, saying coronavirus vaccines may not be suitable for the very young.
"The reason they aren't recommended for people under 18 is because of insufficient clinical trial data for this group," Tao said. "But actually, based on past experience, it's likely the vaccines are both safe and effective for minors."
Another group mentioned in the new guideline is people who were previously infected with the coronavirus. These individuals may receive one dose of vaccine six months after recovering, when their antibody defenses are diminished. This is when they start to be at risk of reinfection, Tao said.
As of Wednesday, some 119 million coronavirus vaccine doses had been administered in China, according to the National Health Commission.
Editor: David Paulk.
(Header image: A woman is injected with a COVID-19 vaccine in Beijing, March 28, 2021. People Visual)