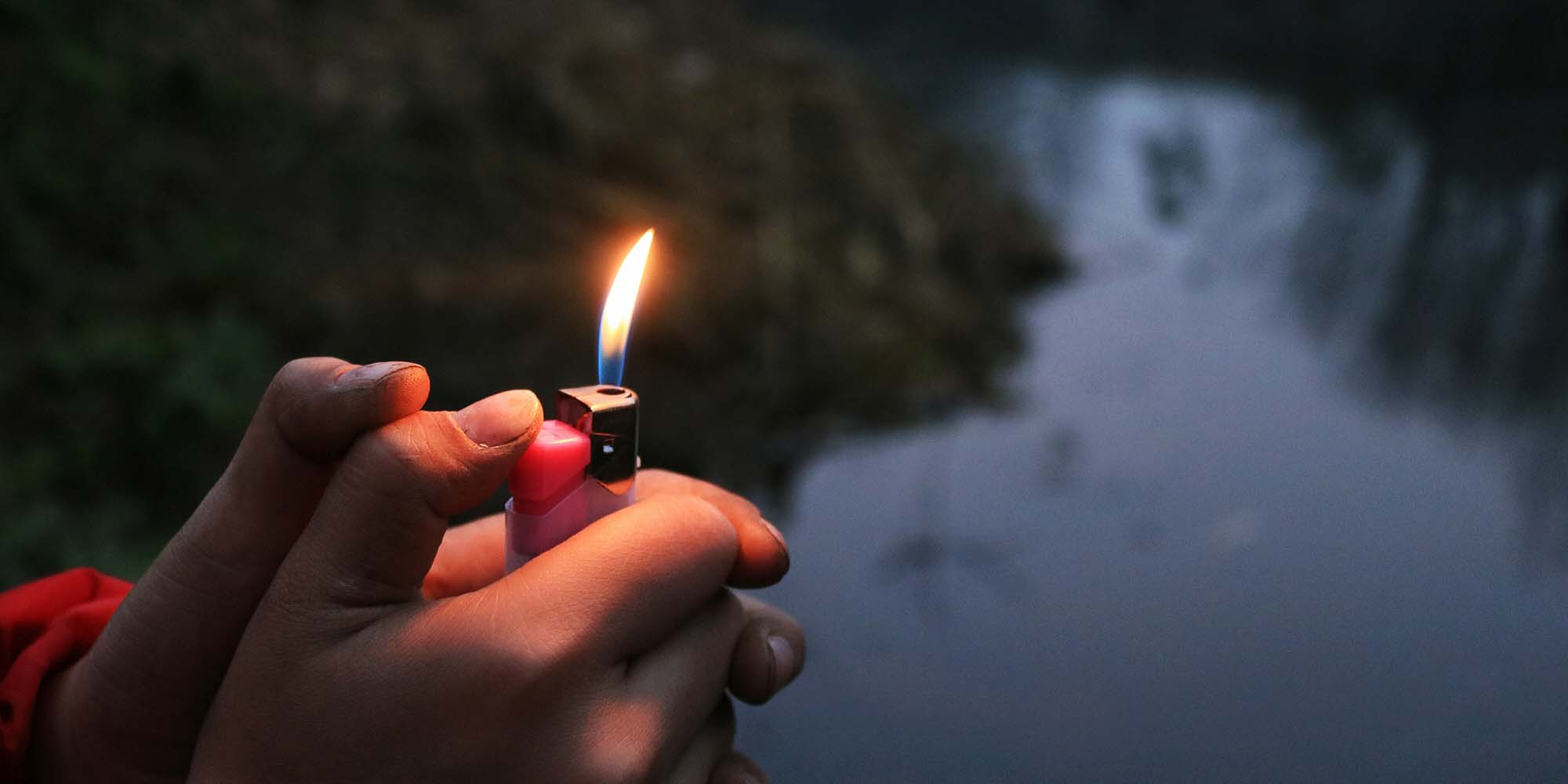 NEWS
County in Fire-Prone Sichuan Says Only Adults Can Buy Lighters
After dozens of brushfire-related deaths in Sichuan province in recent years, Mianning County is limiting the purchase of fire-starting materials to people 18 or older.
Authorities in southwestern China's Sichuan province have implemented what is said to be the country's strictest-ever brushfire prevention policy during the current high-risk season, limiting the purchase of matches and lighters to adults with valid IDs.
In a notice issued Sunday, the brushfire prevention authority in Sichuan's Mianning County outlined new rules for the sale of fire-starting products during the current "forest and grassland fire prevention period" from Jan. 1 through June 30.
According to the notice, anyone under the age of 18 may not buy such products anywhere in Mianning County, while those 18 or older can if they show their national ID, but only one item at a time. The notice also encourages locals to trade in their old lighters for new ones, though it doesn't say whether such exchanges are discounted or free.
Mianning County is located in Sichuan's verdant Liangshan Yi Autonomous Prefecture, which has seen frequent forest fires in recent years. According to China's forest fire prevention plan, 12 counties and municipalities in Liangshan Yi Autonomous Prefecture, including Mianning County, have been listed as "first class national fire risk counties."
In late March 2019, a forest fire broke out near Xichang, a city in Liangshan Yi Autonomous Prefecture, leading to the deaths of 30 firefighters and civilians. A year later, a forest fire in the same area killed 19 people and destroyed around 1,000 acres of land. More than 2,000 firefighters were dispatched to try and put out the blaze.
The Mianning government issued a red alert Sunday, indicating that conditions will be ripe for forest fires through April 7 due to climbing temperatures and low humidity.
According to China's Ministry of Emergency Management, at least 97% of forest and grassland fires that occurred between 2010 and 2019 were caused by human activities, such as smoking or slash-and-burn agriculture.
The March 2020 Xichang brushfire was traced to villagers burning firewood outside their homes for cooking. The same month, the country's top brush fire prevention authority launched a three-month campaign to control wildfires, focusing specifically on dangerous practices in agriculture, graveside offerings, and forestry.
A reporter with The Cover, an online outlet affiliated with local newspaper Sichuan Daily, visited around 10 supermarkets in Mianning County after the notice was issued Sunday and found that only some were enforcing the mandatory ID rules for lighters and matches.
Wang Qiuhua, a professor specializing in wildfire management and ecology at Southwest Forestry University, said the new rules "treat the symptoms but not the root cause," as making rules for who can purchase lighters doesn't do much to deter people who are determined to set fires anyway.
"Rather than setting purchasing limits, the local government should focus on strengthening the implementation of the country's existing policies to prevent forest fires," Wang told Sixth Tone.
Editor: David Paulk.
(Header image: EyeEm/People Visual)