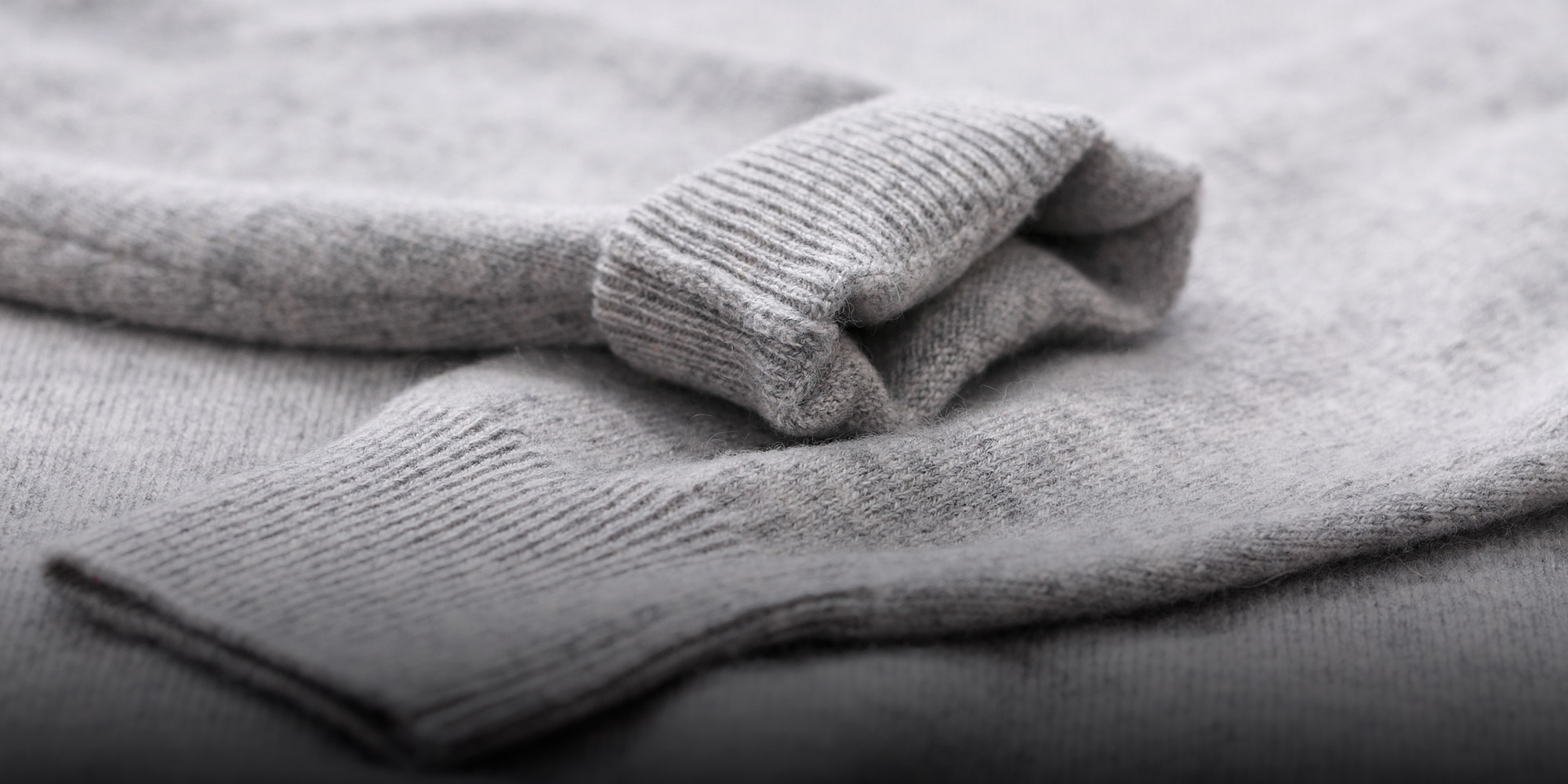 NEWS
Market Watchdog Warns of Substandard Scarves, Down Jackets
Authorities in eastern China say several big brands including Septwolves and Vero Moda were mislabeled, containing cheaper materials than advertised.
A market watchdog in eastern China's Jiangsu province, a major textiles manufacturing hub, has found that clothing items from several well-known brands contained less or none of the expensive materials indicated on their labels.
According to a report Sunday by state broadcaster China Central Television, Jiangsu's market supervision bureau found that items from several Chinese clothing brands including Septwolves and Heng Yuan Xiang, as well as Danish fashion label Vero Moda, were of substandard quality.
From six categories of clothing and accessories, including jackets, scarves, and sweaters, officials inspected 350 batches of products and found that 43 batches were substandard, with scarves failing inspection at the highest rate of around 25%.
A scarf purchased from the official online store of Septwolves, a brand registered in the eastern Fujian province, was labeled "96% wool" but turned out to be 100% polyester, the inspectors said.
From the 43 substandard batches, the inspectors said the main problem was companies replacing expensive raw materials such as wool and cashmere with cheaper substitutes.
"This scarf says it's 50% wool and 50% cashmere," Zhang Dandan, an engineer at the Suzhou Fiber Inspection Institute, said in the video report. "But in testing, it was found to contain no cashmere at all. The so-called cashmere was actually polyester."
Meanwhile, several down jackets manufactured by other brands were far less insulated than they claimed to be. "One children's jacket was labeled 90% down," Jiang Wenliang, a textile engineer in the city of Taicang, said in the report. "We tested it and found it had just 3.3% down content."
Jiang noted that according to a national standard for down jackets, the permissible deviation is just 3%. "Technically, this isn't a down jacket, because the standard says a down jacket should contain at least 50% down," he said.
Tests of 50 batches of clothing also showed that some manufacturers had mislabeled the fiber content of their products — using nylon, for example, instead of cotton or polyester. Several items from Vero Moda and Heng Yuan Xiang were prone to such mislabelings, the inspectors said.
When Sixth Tone contacted Heng Yuan Xiang's official shop on e-commerce site Taobao and asked about the Jiangsu market watchdog's report, the company said it conducted an "emergency inspection" of its cotton clothes and found no evidence of substandard materials. "I can promise that our products are 100% genuine," the company said, adding that each piece of clothing has an anti-fraud label with a unique code that can be used to verify the product's authenticity.
Vero Moda said Monday that it had not received any customer complaints about the quality of its cotton clothes. Sixth Tone's attempts to reach representatives for Septwolves were unsuccessful.
Jiangsu province is home to a major textiles manufacturing hub. The city of Nantong, located at the mouth of the Yangtze River, has been producing clothes for over a century. In February 2018, excavators uncovered up to 100 tons of industrial waste — much of it discarded textiles — that had been either buried on land owned by the local Communist Party secretary or dumped directly into aquaculture ponds, killing large numbers of fish.
Editor: David Paulk.
(Header image: 500px/People Visual)