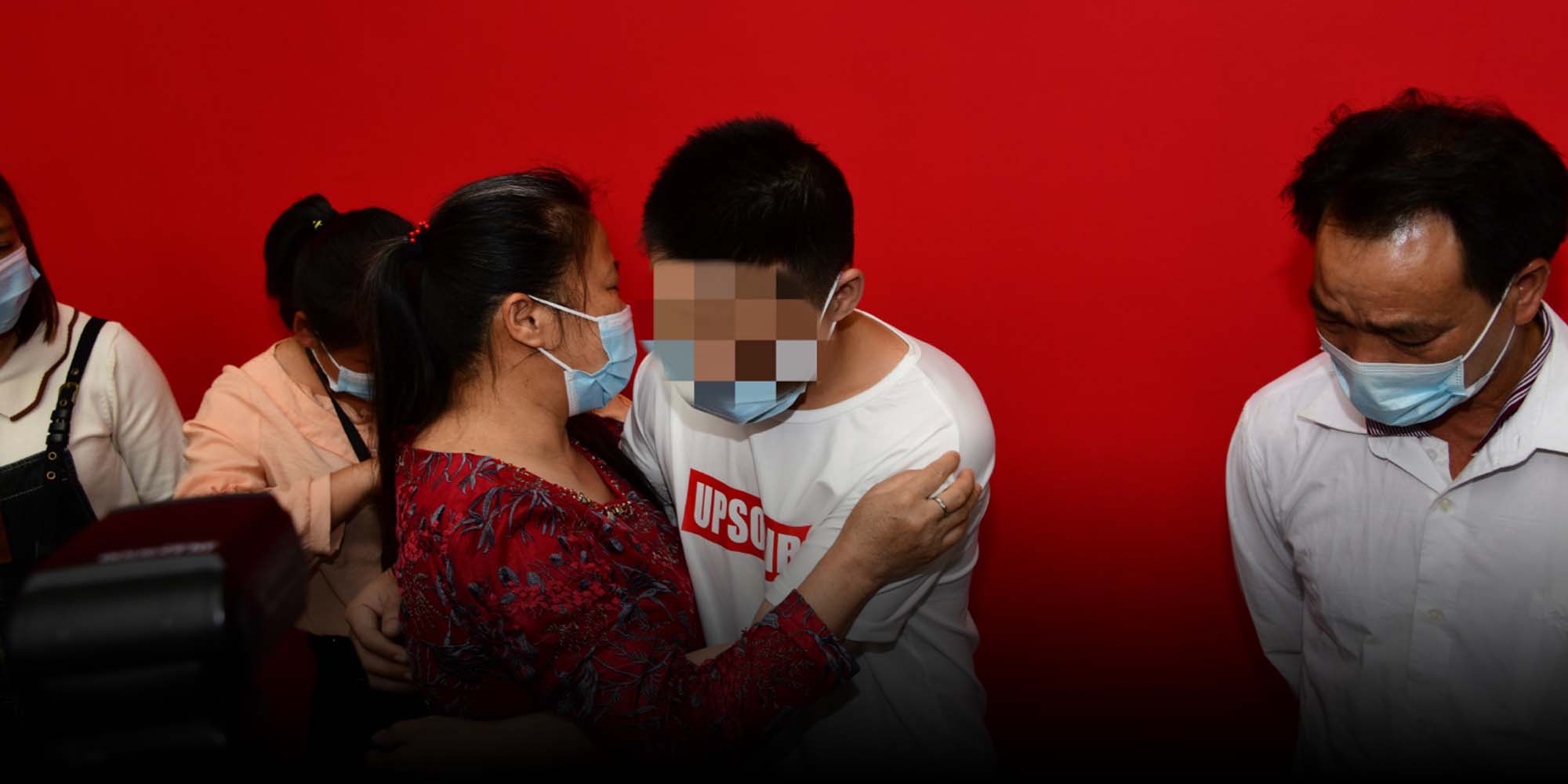 NEWS
China to Pursue Missing Children Cases Dating Back to Late '70s
Authorities are encouraging people — including parents and potential abductees — to come forward and provide DNA samples, which could help locate lost children.
China's Ministry of Public Security has vowed to actively investigate decades-old child abduction cases to find missing children, reunite families, and crack down on human trafficking.
Tong Bishan, deputy director of the ministry's criminal investigation bureau, said investigators have begun reopening cases dating back to the late 1970s — around the time of China's economic "reform and opening-up" — though he didn't specify the reason for this timeline. During a press conference Friday, he urged the public to report any clues and encouraged people, including parents and potential abductees, to come forward and provide DNA samples, which could help local public security bureaus locate lost children.
Experts say child trafficking has emerged as a major issue since the early 1980s, partly due to restrictive family-planning policy officially implemented in 1982. Though the policy was relaxed in late 2015, deeply rooted patriarchal mindsets mean many families still prefer boys, in some cases aborting, giving away, or selling girls.
Zhang Zhiwei, a lawyer specializing in abduction cases, told Sixth Tone that human trafficking-related crimes have been on the decline since a nationwide campaign to combat them was launched in 2009, resulting in tens of thousands of trafficked children being rescued. However, authorities are still concerned about unsolved cases dating back decades.
"It is hard to crack long-pending cases, as evidence has been lost over the years and many clients are no longer living," he said. "At the same time, many victims' families could not provide the police with effective clues to follow up on their cases, leading to them being put on hold."
Lately, authorities have been resolute in resolving child trafficking and abduction-related cases. Between 2016 and 2019, the ministry was able to find over 3,900 missing children after it disclosed the information of nearly 4,000 of them on its dedicated online platform.
The number of child abduction and trafficking-related cases has also seen a significant decline in recent years, according to the National Bureau of Statistics. In 2019, police were able to resolve 413 cases nationwide, down 45.4% compared with 2015.
Zhang said including DNA analysis in the current campaign could further help authorities find missing children. "Once one party's DNA is collected and compared to the nationwide database, an exact match between child and parents can be made," he said.
Media reporting on several high-profile cases over the years has helped raise awareness of the issue, with courts handing perpetrators harsher sentences. Under China's criminal law, perpetrators can get five years to life in prison, or even the death sentence, depending on the severity of their crime.
Last year, authorities added new provisions for preventing trafficking-related crimes while amending the country's Law on the Protection of Minors. The new law stipulates that people with histories of kidnapping or trafficking will be barred from taking up jobs involving close contact with minors.
In December, the country's top health authority announced plans to roll out digital birth certificates by the end of 2021, which would include the biometric information of a newborn's biological parents as an added safeguard against child trafficking. In past years, traffickers have been caught forging birth certificates in collaboration with unscrupulous medical institutions and corrupt officials to smuggle children to desperate families.
Editor: Bibek Bhandari.
(Header image: A mother hugs her child, who had been missing for 27 years, during their reunion in Zhongshan, Guangdong province, March 25, 2021. From @平安中山 on Weibo)