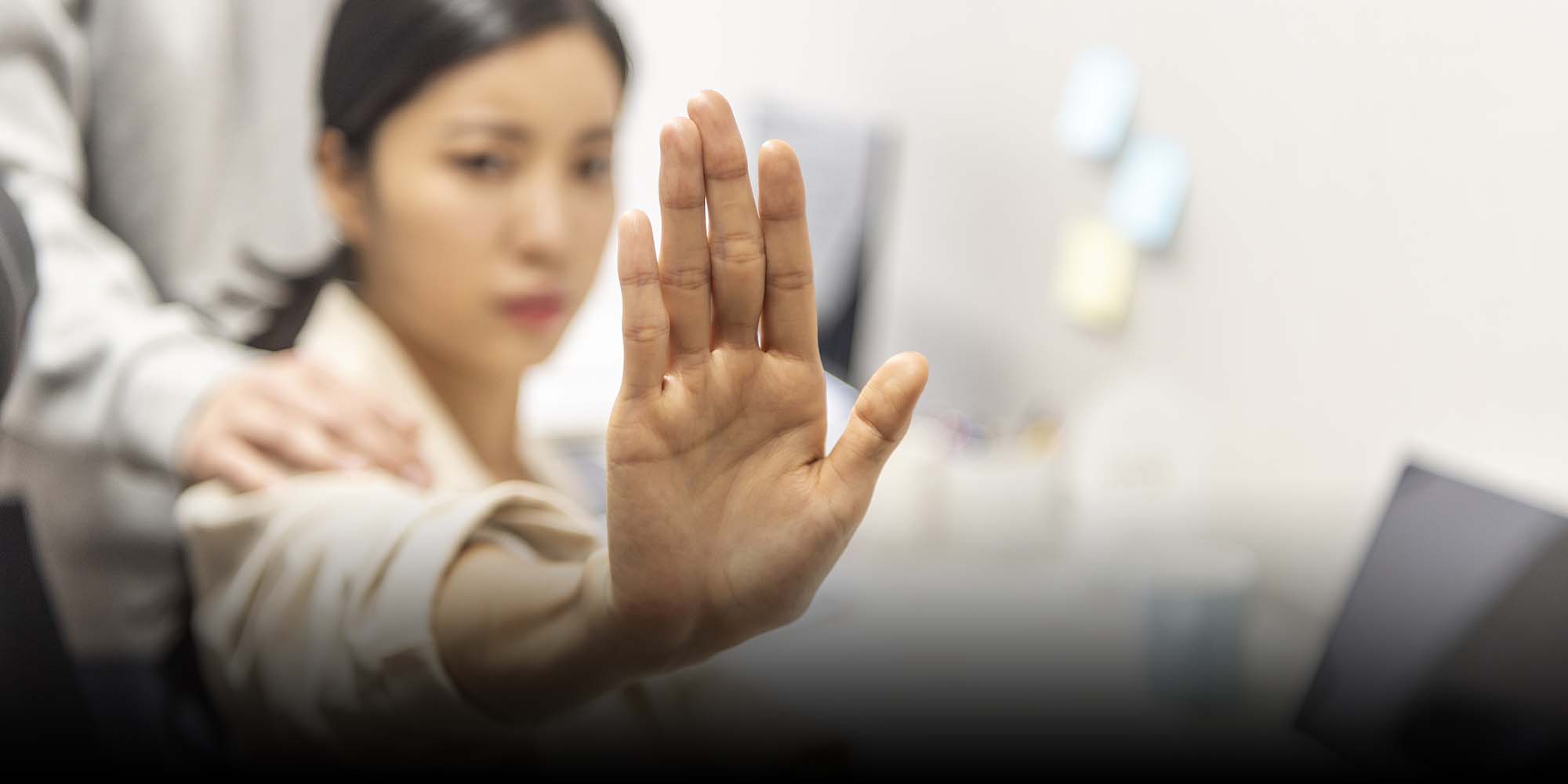 NEWS
Shenzhen Sets Sexual Harassment Standard for Schools, Workplaces
A new guidebook, said to be the first of its kind in China, outlines specific punishments for various forms of misconduct.
The southern Chinese city of Shenzhen has issued a new guidebook for preventing and punishing sexual harassment at schools, businesses, and government institutions, with local authorities calling the document the first of its kind in the country.
The guidebook, co-published by nine government departments including the municipal public security bureau, education bureau, and women's federation, provides a unified standard for sexual harassment policy at schools and workplaces.
It defines three specific forms of harassment: behavior that is sexual in nature, behavior that is unsolicited and unwelcome, and behavior that infringes the personality rights of another person, causing them to feel uncomfortable or threatened — by creating a hostile work environment, for example.
Unlike China's new civil code, which expressly prohibits sexual harassment at schools, businesses, and government institutions but does not say how it should be punished, the Shenzhen guidebook recommends specific consequences depending on the severity of the misconduct, including apology, demotion, warning, dismissal, and blacklisting.
The document also says police should not hesitate to accept such cases, and requires that anti-sexual harassment signage be displayed in public spaces such as subways and buses.
"Sexual harassment should be not only punished retroactively, but also prevented proactively," the new guidebook quotes Liu Cheng of the National Working Committee on Children and Women, a government body under the State Council, China's Cabinet, as saying. Meanwhile, Qi Jianjian, a law professor and member of the Chinese Academy of Social Sciences, said the guidebook can be a resource for filling in the gaps of China's current sexual harassment laws and regulations.
Zhang Zongfa, a lawyer at Shanghai Baohua Law Firm who specializes in cases of workplace sexual harassment, told Sixth Tone that Shenzhen's initiative sets a good example for the rest of the country. It's especially helpful, he said, in terms of encouraging police to take sexual harassment reports seriously, as well as making punishments clear and visible to prepetrators.
"In the past, (sexual harassment) violations and civil disputes weren't seen as important enough to be handled by public security authorities, so such reports were often ignored," Zhang said. "Now the guidebook clearly states that public security organs must accept them." He added that the guidebook clarifies that if a company fails to establish an anti-sexual harassment mechanism, it will bare legal responsibility when such cases occur.
In recent years, Shenzhen has emerged as a leader in progressive gender-related policy. In January, the city became the first jurisdiction in the country to introduce guidelines for curbing sexist ads objectifying women or portraying them in subordinate roles to men. And in 2019, the city enacted an administrative law aimed at achieving gender equality — also the first of its kind in China — that included establishing a gender equality department to address gender issues overlooked by national laws.
With growing attention to sexual harassment and violence against women, Chinese authorities have gradually introduced new laws and policies to curtail abuses. In 2018, the Supreme People's Court for the first time said sexual harassment was acceptable as an impetus for legal action. In July 2020, a court in the southwestern city of Chengdu upheld an earlier ruling to mark the country's first legal victory for a sexual harassment lawsuit.
Additional reporting: Zhang Shiyu; editor: David Paulk.
(Header image: People Visual)