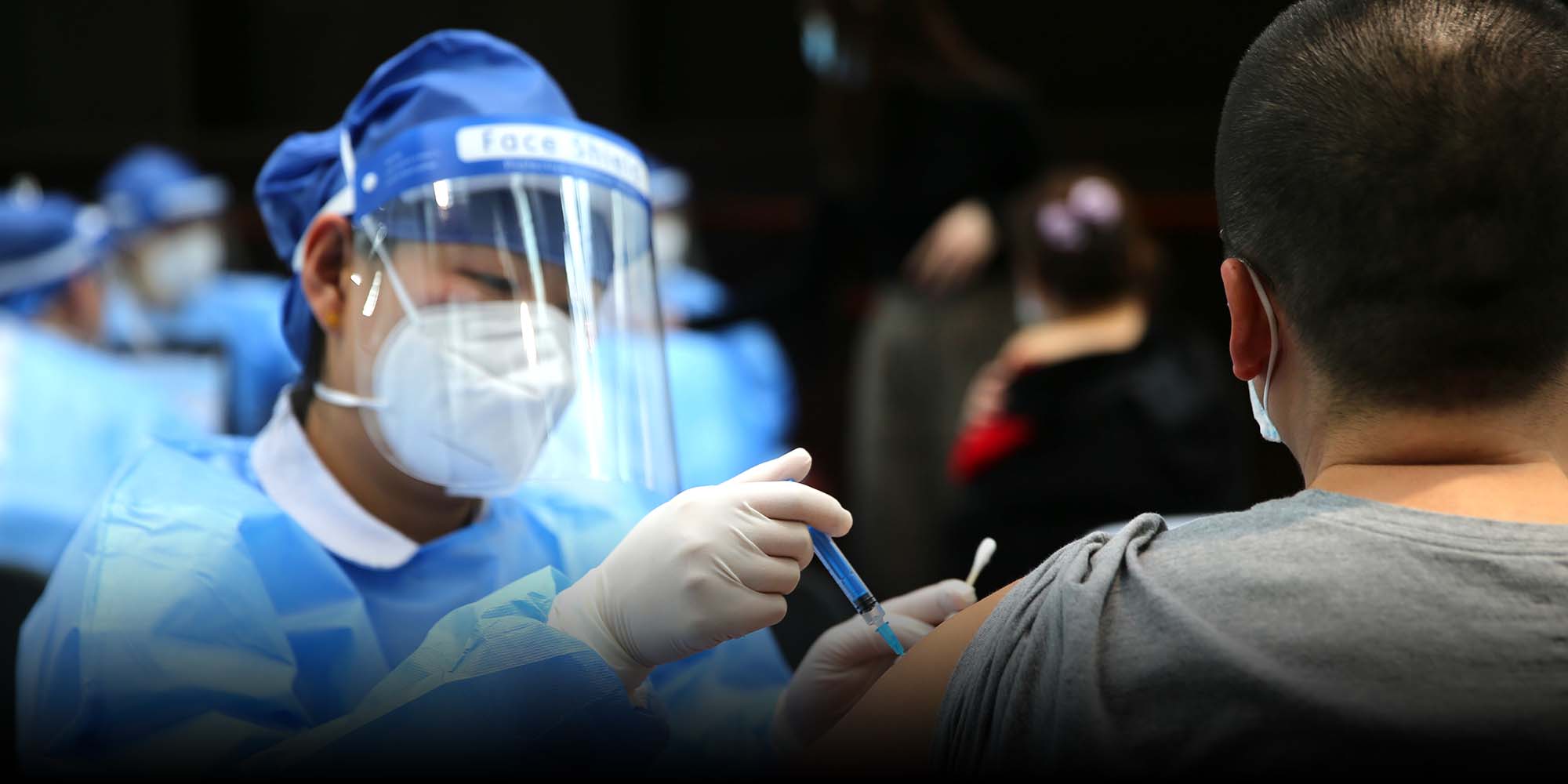 NEWS
In Beijing, COVID-19 Shots Come With Free Grocery Vouchers
As China accelerates its COVID-19 inoculation campaign, local authorities are trying to entice the vaccine-shy with special discounts.
A district in Beijing has become the first place in China to offer monetary incentives to residents who get COVID-19 shots, as authorities attempt to accelerate the country's vaccination campaign.
The inoculation office in Beijing's Daxing District is working with local grocery stores to make 200 million yuan ($30.7 million) worth of "consumption coupons" available to people who complete their injection course, The Beijing News reported Wednesday.
The move comes amid a wider push to speed up local inoculation drives. Last week, the Beijing municipal government ordered district officials to develop measures to encourage vaccine uptake among the public. So far, 73% of adult residents in Daxing have received at least one shot of a COVID-19 vaccine, according to The Beijing News' report. Most Chinese vaccines follow a two-dose regimen.
Five grocery store chains are reportedly involved in the scheme, which is said to begin Wednesday. However, the businesses appear to have different plans for handing out the consumption coupons.
One chain, Yonghui Superstores, is distributing discounts worth up to 150 yuan to each vaccinated resident, with customers able to claim 30 yuan off every purchase of 100 yuan, according to The Beijing News. But a worker at Wumart, another chain reportedly participating in the campaign, told Sixth Tone they hadn't heard about such coupons from the company. A customer service representative at a Daxing store owned by Jiajiajili, a third company, told Sixth Tone customers can claim 20 yuan in coupons every day until May 31 by showing their vaccination certificates.
China has approved four COVID-19 vaccines for use among the general public, but the country's vaccination coverage has lagged. Last weekend, local governments issued a flurry of announcements pledging to make the shots available to more people. Previously, China had mainly focused on inoculating those at greater risk of infection, such as health care workers and customs officers.
As of Tuesday, China had administered 82 million doses of COVID-19 shots, according to the National Health Commission (NHC), the country's top public health authority.
Chinese authorities also plan to integrate residents' vaccination status into the country's health codes, the digital health-tracking programs people use to enter public spaces including train stations and restaurants, Mao Qun'an, director of the NHC's department of planning, said Tuesday.
Editor: Dominic Morgan.
(Header image: A man is injected with a COVID-19 vaccine in Beijing, March 23, 2021. People Visual)