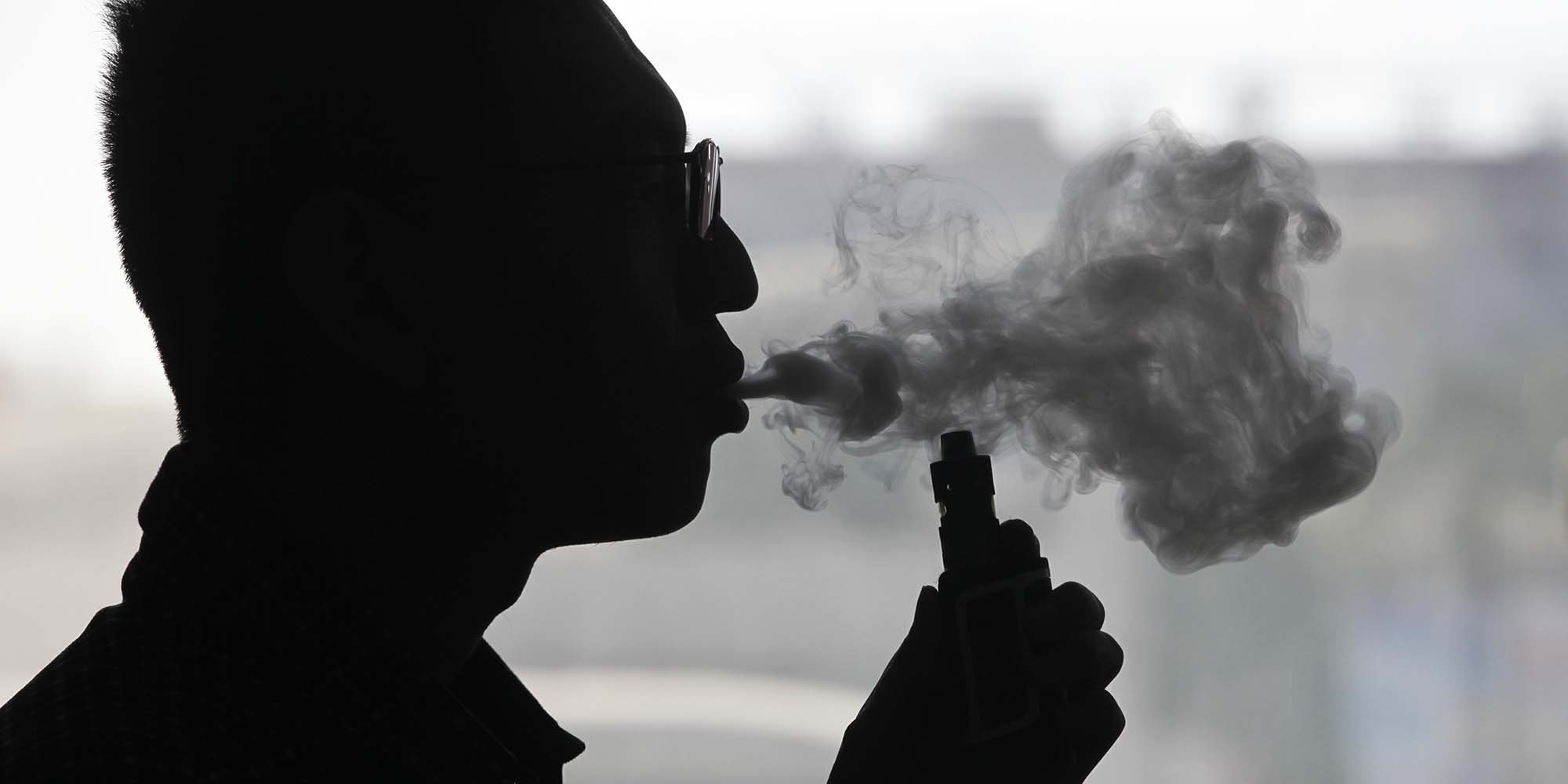 NEWS
China Seeks to Apply Same Rules to Cigarettes and Vapes
The potential policy change caused domestic e-cigarette manufacturers' share prices to dip Tuesday.
Chinese authorities are considering expanding current rules for tobacco use to also cover e-cigarettes, which for years have gone largely unregulated in the country.
In a draft amendment Monday to China's Detailed Rules for the Implementation of the Tobacco Patent Sales Law, the Ministry of Industry and Information Technology and the State Tobacco Monopoly Administration proposed bringing e-cigarettes in line with current regulations for tobacco products.
News of the potential policy shift caused stock prices of Chinese e-cigarette companies to slump Tuesday. Shares of RLX Technology, China's bestselling vape manufacturer at 69% market share, sank 48% by market close. A few months earlier, the company's share price had soared by 147% after its January listing on the New York Stock Exchange.
The e-cigarette industry's upstream suppliers — makers of liquid nicotine products as well as electronic and mechanical components — weren't hit as hard, however. Some such companies, including Yingtan Huabao Flavours & Fragrances Co. Ltd., even saw their share prices rise slightly.
According to Chen Xinlei, a marketing professor at Shanghai Jiao Tong University who has researched e-cigarette regulations for years, told Sixth Tone it's "inevitable" for China to begin supervising e-cigarette use as rigorously as tobacco. "In many Western countries, regulators already treat e-cigarettes as tobacco products," he said.
The draft amendment could be aimed at curbing vaping among young people, who are major consumers of e-cigarettes, Chen said. While the online sale of e-cigarettes is prohibited in China, the products can still be advertised more freely than conventional cigarettes. The knock-on effect of this, Chen explained, is that they have become more appealing to teens and young adults.
While the draft amendment's practical impact remains unclear, Chen said it could lead to people being required to vape outdoors, as is the case for cigarette smokers at most businesses, workplaces, public facilities, and other venues. Or, he added, it might restrict e-cigarette companies from adding sweet-tasting flavors to their products — a feature of vapes that has been linked to their wide use by young people.
A recent report by brokerage firm Everbright Securities suggests that, should the draft amendment pass, e-cigarette companies could have to obtain special permits to produce and sell their products, as well as pay additional taxes. Currently, many vape manufacturers operate as "technology companies," which keeps them from falling under closer scrutiny.
China's e-cigarette industry has grown at breakneck speed, propelled by enormous capital inflow. As early as 2015, the country was producing a staggering 80% of the world's e-cigarette products.
However, the draft amendment would surely throw a wrench into the supply chain due to stricter oversight of both e-cigarette marketing and the products themselves, Chen said. When reached through an intermediary, the Electronic Cigarette Industry Committee, a group that includes regulators as well as representatives of e-cigarette companies, declined to comment on the potential policy change.
The draft amendment is open to public feedback through April 22.
Editors: David Paulk and Liu Chang.
(Header image: People Visual)