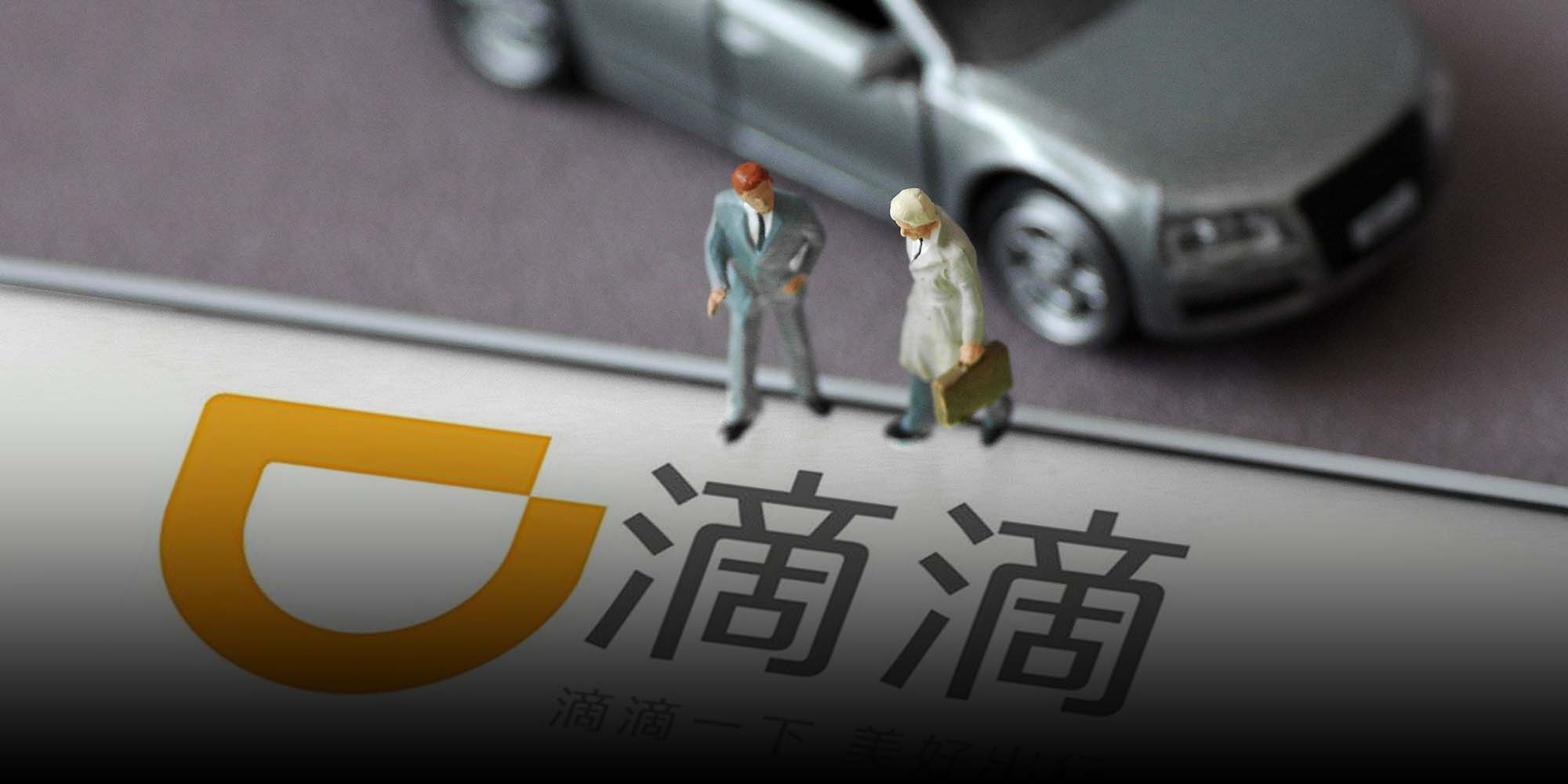 NEWS
China's Didi Eyeing Africa, Europe en Route to Global Expansion
The company is kicking off operations in South Africa and plans to enter the United Kingdom, France, and Germany this year.
Chinese ride-hailing giant Didi Chuxing is accelerating its growth by navigating new markets beyond its shores in Europe, Africa, and the Middle East, domestic media outlet LatePost reported Monday.
Didi is starting operations in South Africa as its first market on the continent, which has seen rising Chinese investment in recent years, according to the report. The company began recruiting drivers in South Africa in early March.
Zheng Yu, a professor at Fudan University's School of International Relations and Public Affairs, said Didi may have opted to start with South Africa because of the country's relatively stable market environment and high economic potential. "Although Africa's consumption power and overall economic development are low, pubic demand for travel has continued to rise over the past two decades, which gives Didi a great space to develop," Zheng told Sixth Tone.
At the same time, Didi will undoubtedly face challenges as it adapts to African markets, Zheng said. "Developing service-oriented industries elsewhere in the world (outside China) means facing great uncertainty," he said. "Didi needs to adapt to local consumption habits and make improvements. Otherwise, it might go the way of Uber, which lost out on the Chinese market."
Crystal Zhang, an employee at a Chinese telecom company targeting the African market, told Sixth Tone that two- and three-wheeled vehicles are the major means of transportation on the continent. The 33-year-old said she used Uber — Didi's main rival — in Nigeria while stationed there in 2018 and 2019.
"It's quite convenient to grab a car with your cellphone, but almost all the cars there are old and secondhand, so breaking down in the middle of the road is common," she said, adding that she has also used similar services in Ghana, Cote d'Ivoire, Kenya, and Egypt.
Besides Africa, Didi plans to launch ride-hailing services in the United Kingdom, France, and Germany in the first half of 2021 and has started recruiting teams locally, according to the media report. The company has also set up international units for its carpooling service Hitch, as well as a separate food-delivery service.
However, Didi has no clear plans to enter the United States or Southeast Asia, where it faces stiff competition from companies with already-strong presences, LatePost said. While Uber has the largest market share in the U.S., service providers like Grab and Gojek dominate Southeast Asia.
Established in 2012, Didi operates in over 400 cities in China and claims to have served 550 million users in Asia, Europe, Latin America, and Australia, a company spokesperson told Sixth Tone. The company declined to comment on its plans for international expansion.
Amid its success, China's ride-hailing giant has also faced scrutiny in recent years following rape and alleged murder cases involving its drivers. In the wake of such incidents, Didi overhauled its safety measures, including adding an audio recording function for trips, raising additional concerns among customers.
Didi kicked off its globalization plan in 2015 and now operates in 14 countries. In its early expansion stage, Didi invested in local ride-sharing companies including Grab in Singapore, Ola in India, and Lyft in the U.S.
In South America, Didi acquired Brazilian ride-hailing company 99 in 2018, a year after investing in Estonian online taxi firm Taxify. Didi's president claimed that the company's market share in Latin America was close to 50% near the end of 2020.
Additional reporting: Chen Congcong; editor: Bibek Bhandari.
(Header image: People Visual)