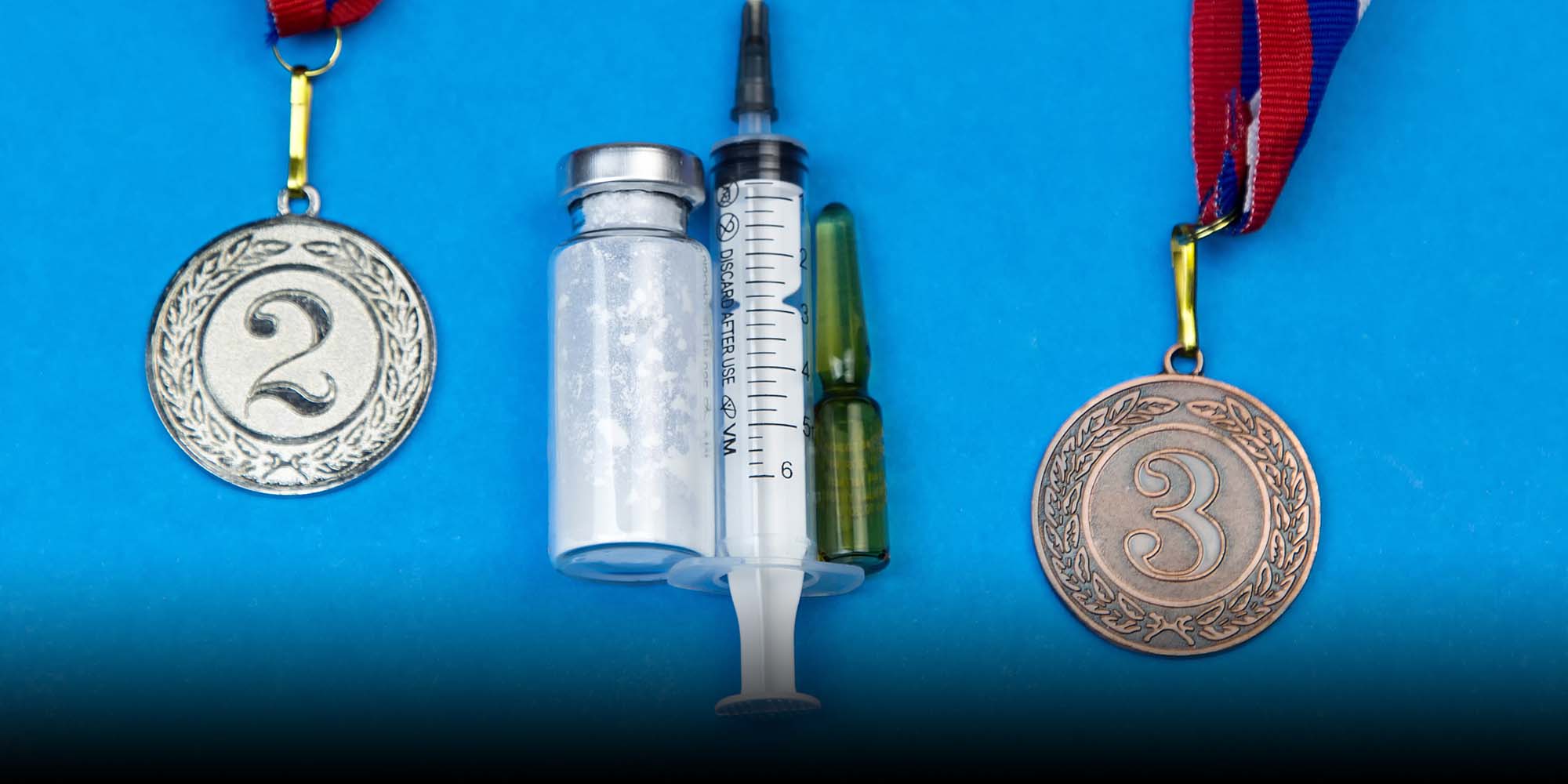 NEWS
China Mulls Lifetime Bans for Sports Dopers
Athletes whose anti-doping suspensions exceed one year could find themselves permanently disqualified from international competition.
China's top sports authority is considering stricter anti-doping rules for athletes representing the country, including lifetime bans.
In a draft regulation published Monday, the General Administration of Sport of China said athletes who receive doping-related bans adding up to more than one year shall be permanently barred from competing on behalf of China.
China's current anti-doping regulation, adopted in 2014, includes no provisions for lifetime bans. Instead, it stipulates that athletes caught doping become ineligible for sportsmanship awards, as well as certain titles and funding. They can also be banned from international competition, but only for a maximum of four years.
The draft regulation, which is currently soliciting public feedback, would impose more stringent rules for doping violations, effectively drawing a line at the one-year mark, with anything longer erasing the possibility of representing China. Moreover, athletes with doping-related suspensions under one year would be subject to special evaluation before being approved for Chinese national teams.
Infractions would also be judged more harshly depending on when they're committed. For major international events such as the Olympics, for example, doping violations would be punished more severely.
The draft regulation was a hotly discussed topic Monday on microblogging platform Weibo, where a related hashtag garnered more than 40 million views in a matter of hours. Most users appeared to support stricter oversight for China's athletes.
"Those who take stimulants should be banned from competing forever! Sportsmanship is about being fair and positive, not taking shortcuts," read one comment under a related Weibo post by China Central Television.
However, others argued that the proposed anti-doping regulation is still flawed. "Which drugs are considered banned stimulants changes frequently," another user commented below the same post. "Some athletes can still exploit legal loopholes to take stimulants as long as they haven't yet been (added to the prohibited list)."
In 2014, the China Anti-Doping Agency said swimming champion Sun Yang had served a three-month ban for testing positive for a stimulant he said he hadn't realized was prohibited. Several years later, the Court of Arbitration for Sport banned Sun — one of China's best-known and most decorated athletes — from international competition for eight years over a 2018 altercation with anti-doping officials. The ban was later overturned after Sun's legal team revealed that one of the Swiss sport court's arbiters had previously made racist comments about China on social media.
The new draft regulation also, for the first time, says minors who are caught using performance-enhancing drugs should receive "appropriately reduced" punishment according to a 2004 anti-doping regulation. It did not elaborate on specific punishments for minors, however, and the publicity office for the State Administration of Sport of China was not immediately available for comment.
Editor: David Paulk.
(Header image: People Visual)